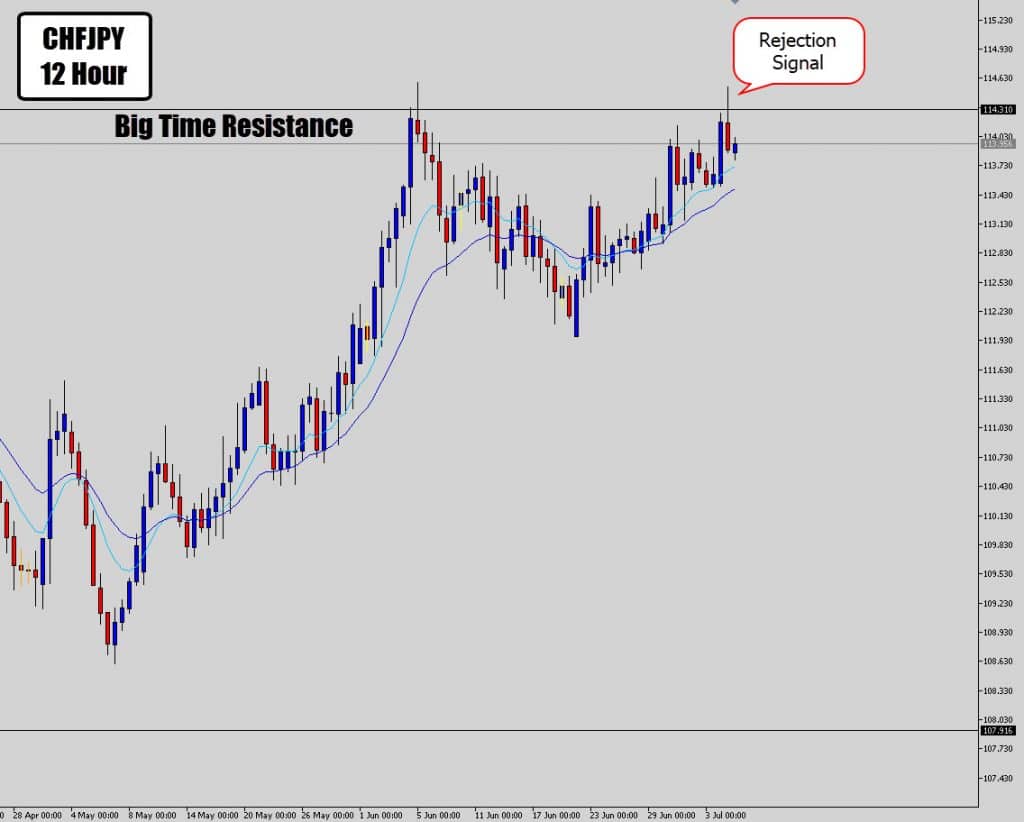 Most people are fearful of the risk that comes with counter trend trading, because we know retail traders love to be top and bottom pickers.
When I am going for the counter trend plays, the first thing I want to see is a major turning point – something that stands out like bulls balls on the weekly chart.
Here on CHFJPY, we've got an epic resistance level which will jump out at you when you open your weekly charts.
Combo'd with a phat bearish rejection signal that really communicates the weakness coming in off this level.
Looking for a tighter entry on a retracement today, which will set this up for a potentially high reward trade.
Best of luck on the charts!