Dow Jones Bullish Price Action Signal Off Major Trend Line Support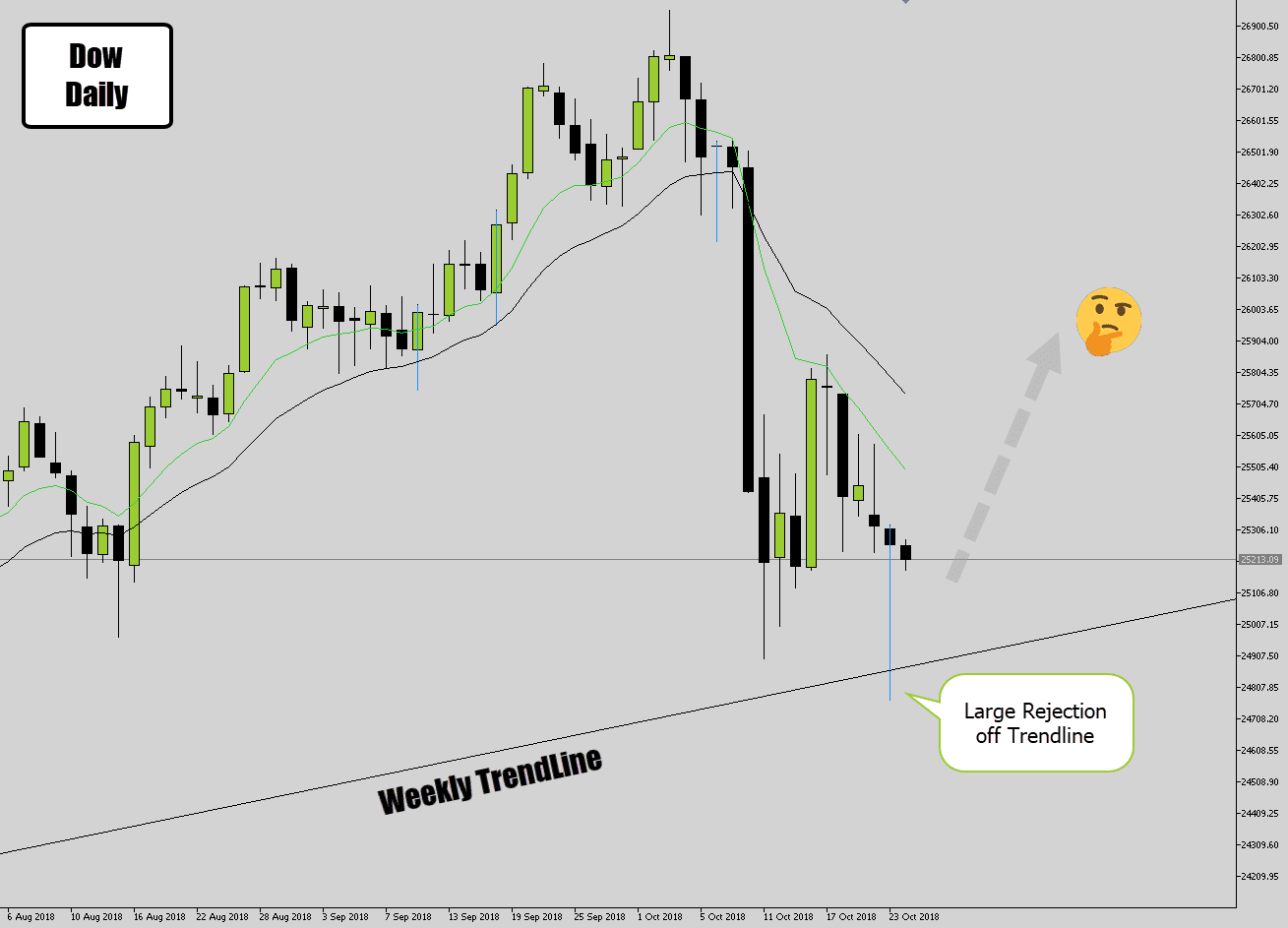 Another price action signal on the Dow!
I know you must be sick of me talking about the Dow and S&P, but these are hot markets at the moment… gotta follow what money likes!
We've had a mini flash crash style of correction, which is very common for these markets when they become over extended from big bullish runs.
Now the price action has settled above this trend line structure which has been acting as a major support for the Dow.
If the market is going to turn around, it is likely to do it off this trend line structure.
Go to the weekly chart and zoom out a bit to see what I am talking about.
We've got a large lower wicked rejection candle which is big sign off strength coming off this trend line support.
Looking for retracements today to grab a decent entry price on this signal and to tighten the stop loss.
If this signal does fire up bullish movement, we should see decent upside – as we have in the past off this trend line.
Best of luck on the charts guys!
Want to Try My MT4/5 Tools ? Download Here...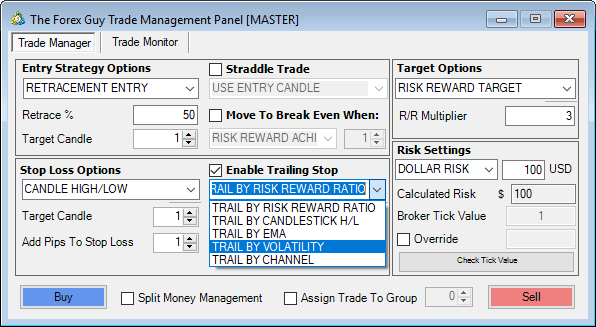 Trade Panel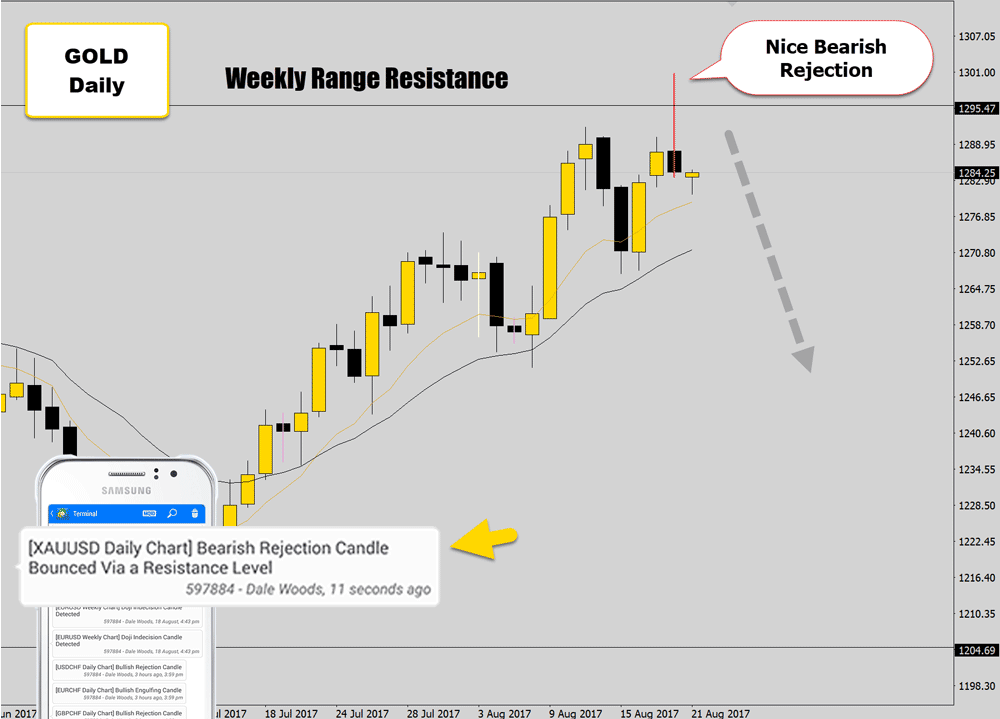 Battle Station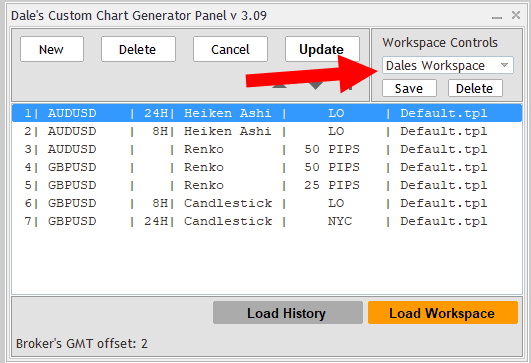 Chart Builder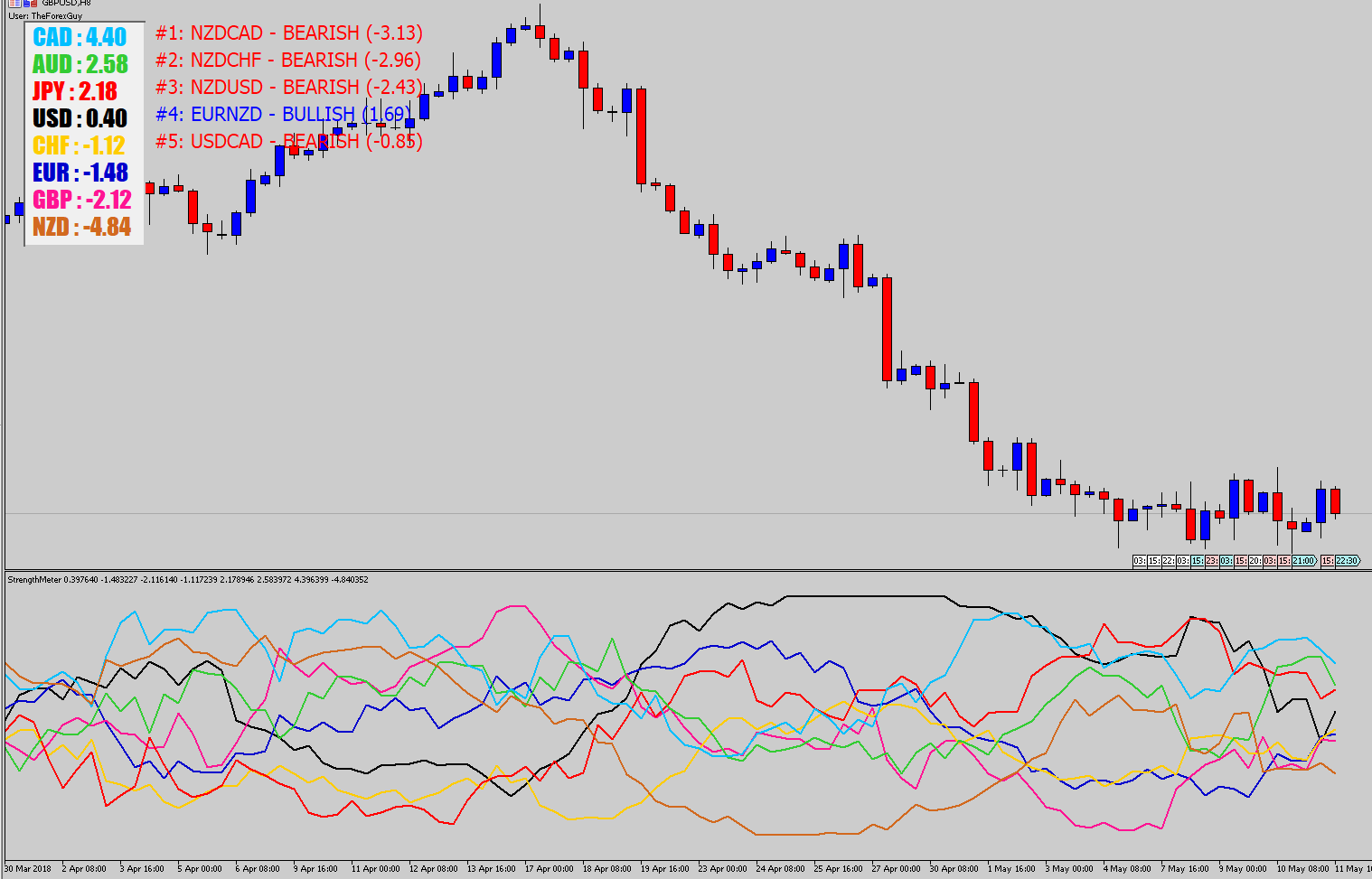 Market Analytics
Howdy traders,
By popular request, I've release trial versions of all my custom MT4/5 tools myself and the War Room traders are using in our day to day trading.
Follow the download button below if you would like to try them out :).
Download