Dow Jones Firing Back Up After A Correction To Higher Lows – Bullish Reversal Signal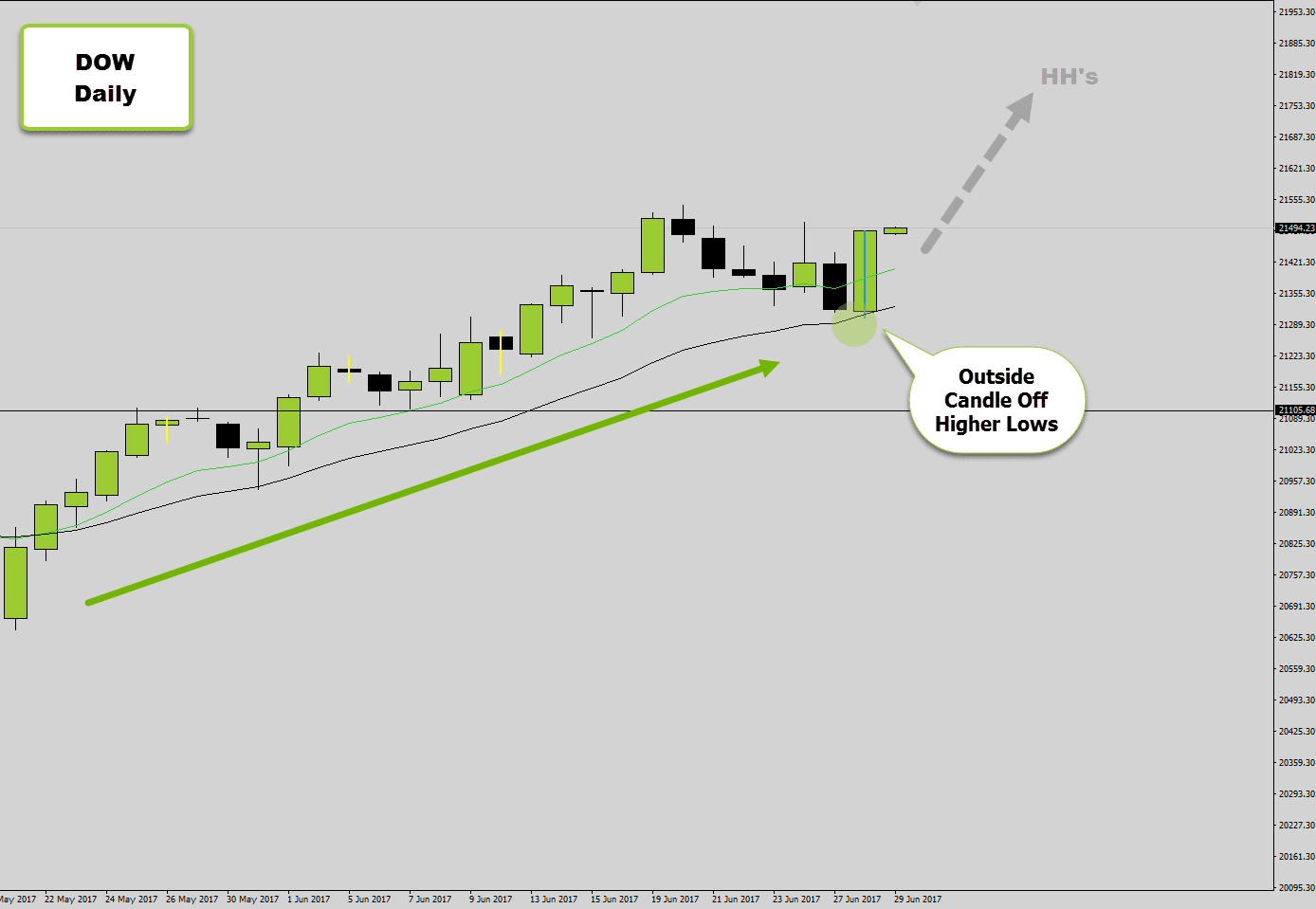 The Dow has been a market I've been long on every since it broke into all time highs. That's a very bullish event for these indices, whenever they break into new highs, they usually have a good run.
However, this last week the market has been a little bearish as it runs though a correctional phase after printing high highs. This is to be expected, normal market movement here  – as nice stable trends don't really move in a straight line, but rather in a stepping motion.
I was confident that the market would pick up off higher lows, so I was happy to hold the trade – however annoyingly the slow progress last week has caused me to build up some $500 worth of swap charges.
But now it looks like the trend pressure is back, as another price action buy signal printed off higher lows.
This is a good signal because we have a very stable trend structure here, with the higher high, higher low structure, and the market riding nicely on the mean value of the trend.
The signal is the large bullish outside candle, which communicates the market tried to move down that day but ended up reversing and closing higher than the previous day.
I am expecting the next wave of higher prices to develop out of this signal.
Climbs into higher prices will likely occur during the US session.
Best of luck on the charts.