EURAUD Breaks Below Key Technicals – Waiting For Sell Signal Here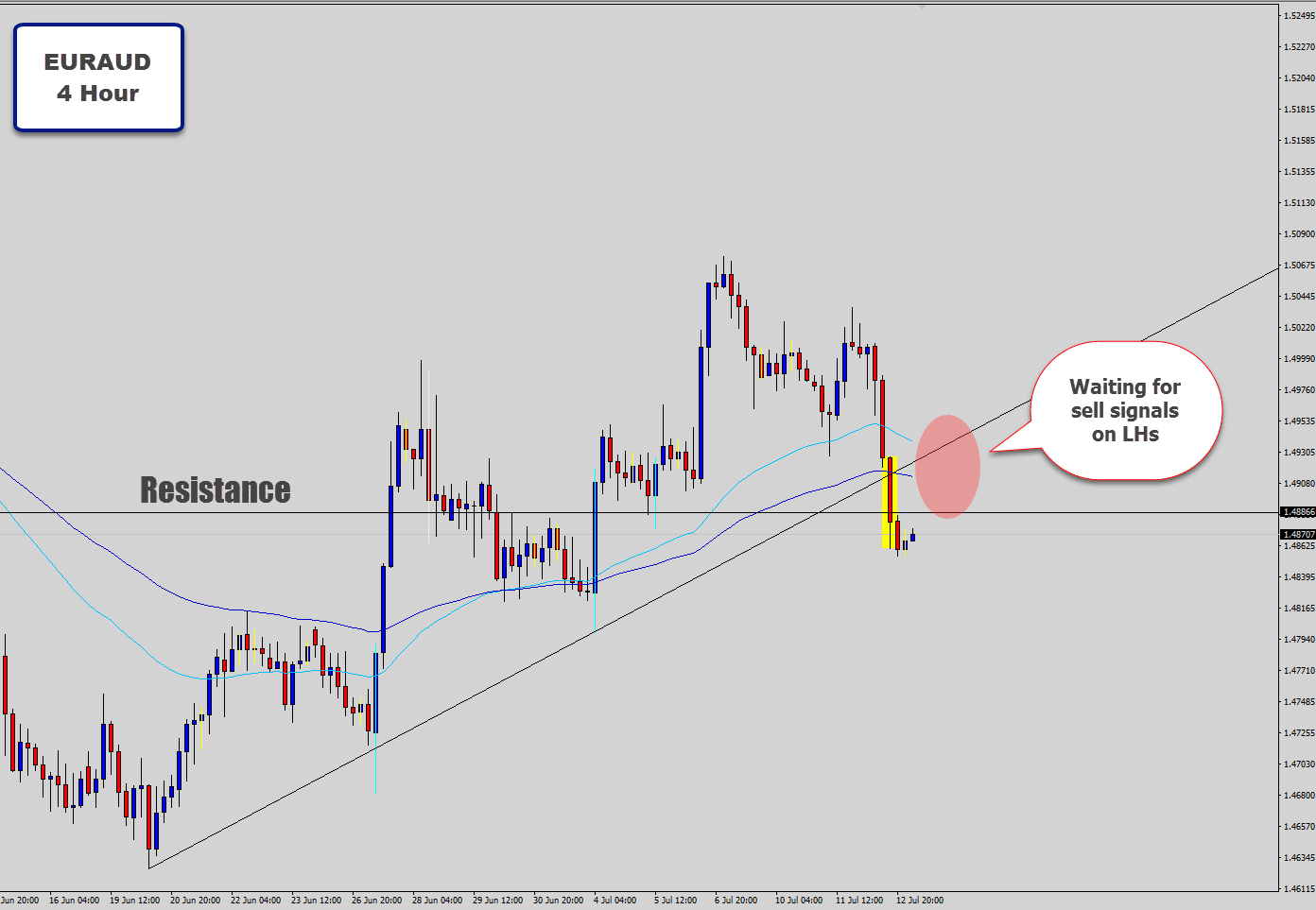 How's everyone coping in these summer markets? A little crazy at the moment – careful out there!
I've got a chart on watch to share with you, which actually was brought to my attention by war room trader Veejahbee. So a shout out to you.
EURAUD is now printing a very bearish situation, and it's got our attention.
Mainly focused on the 4 hour chart right now as it has the best structure to highlight the trade idea. As time goes on the setup may appear more apparent on the daily chart also.
The situation is this, the price has broken below a weekly level. It's not a major structure level from the weekly point of view, more a minor weekly resistance – still something of good value to be trading from.
The daily chart, and 4 hour chart simultaneously show a break of a trend line structure. The break below the weekly level and trend line structure is obviously a bearish event.
Now price is trading on the negative side of these technical items, we look for further evidence of weakness in the market here so we can build value into a short position.
What we're waiting for is a reversal signal to form off a lower high on the 4 hour chart.
That would signal further weakness developing under these key technical levels and be a high value shorting opportunity.
To build further value, it would be great to also see the sell signal react off the bottom of either the weekly resistance or the trend line structure. That would create a text-book classic swing trade pattern.
For the guys in the war room, keep your battle station loaded on this chart to receive notifications on your phone about any sell signals that may develop.
Let's see if this tree grows some fruit.
Want to Try My MT4/5 Tools ? Download Here...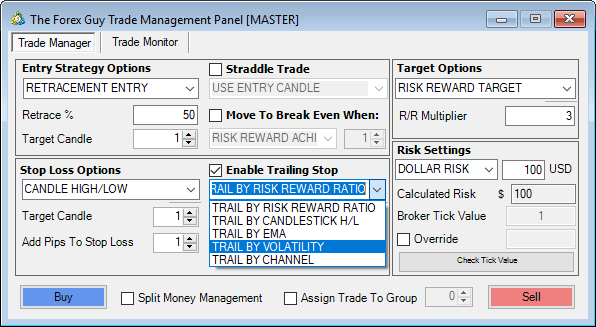 Trade Panel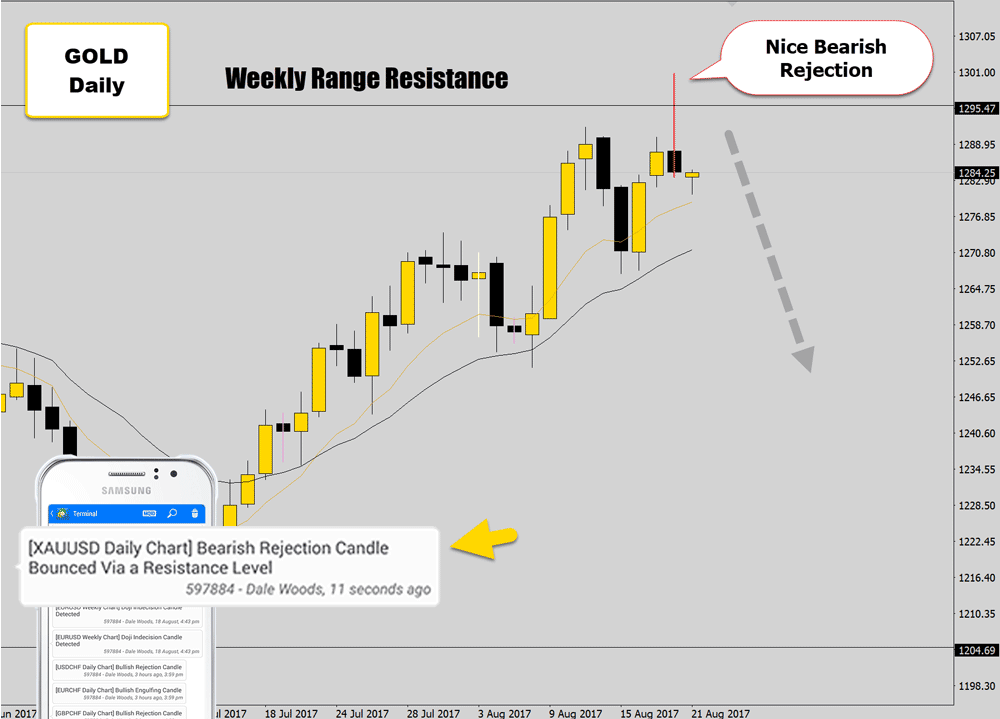 Battle Station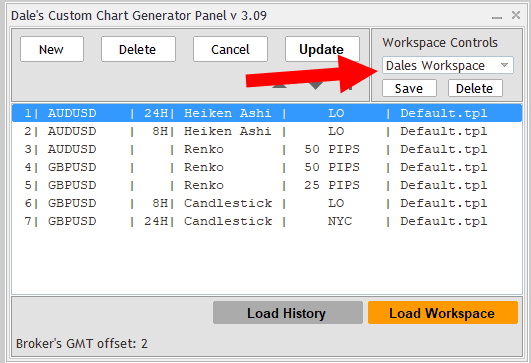 Chart Builder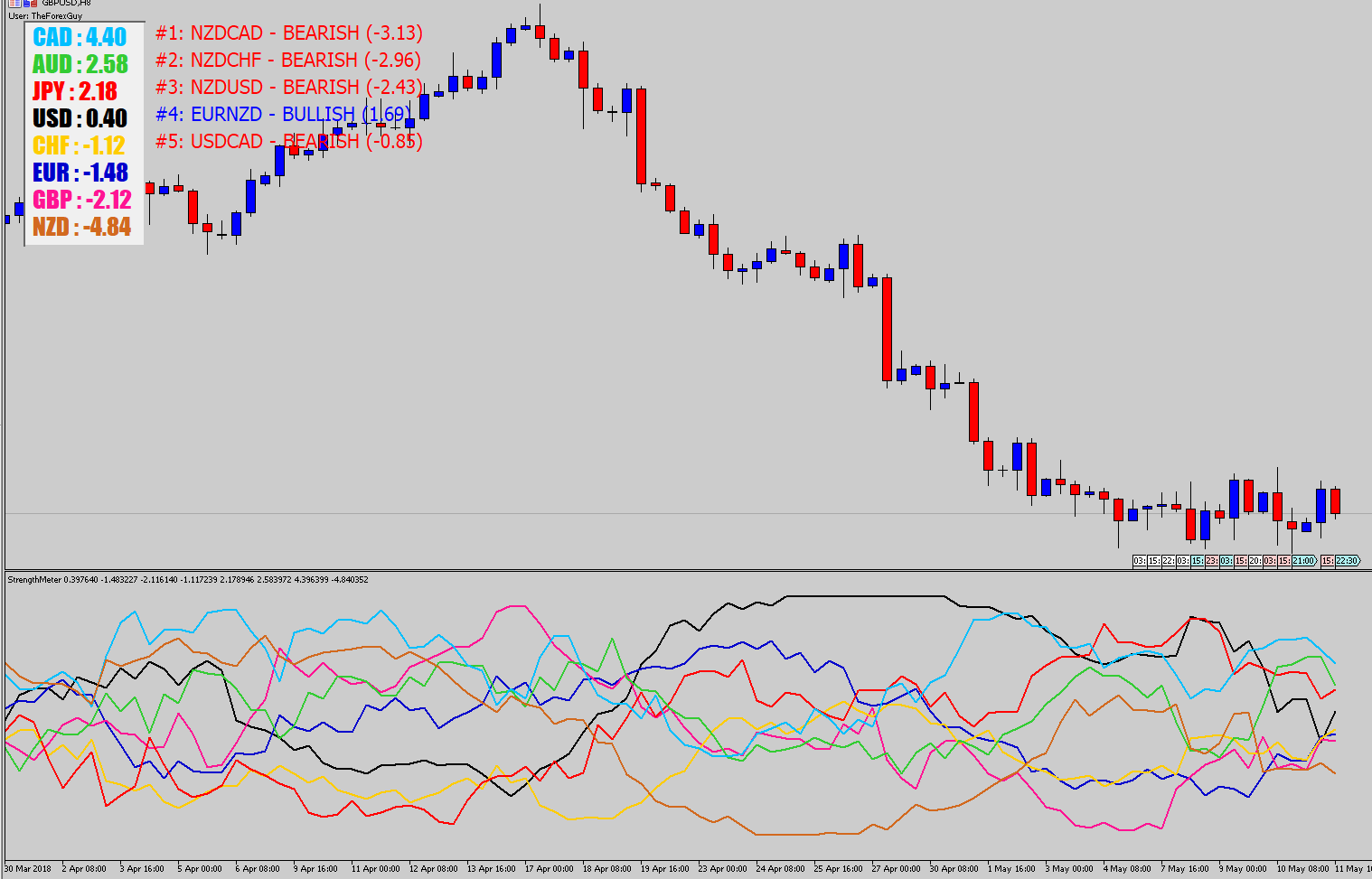 Market Analytics
Howdy traders,
By popular request, I've release trial versions of all my custom MT4/5 tools myself and the War Room traders are using in our day to day trading.
Follow the download button below if you would like to try them out :).
Download