EURAUD Bulls Rally Aggressively Off Support & Print Bullish Price Action Signal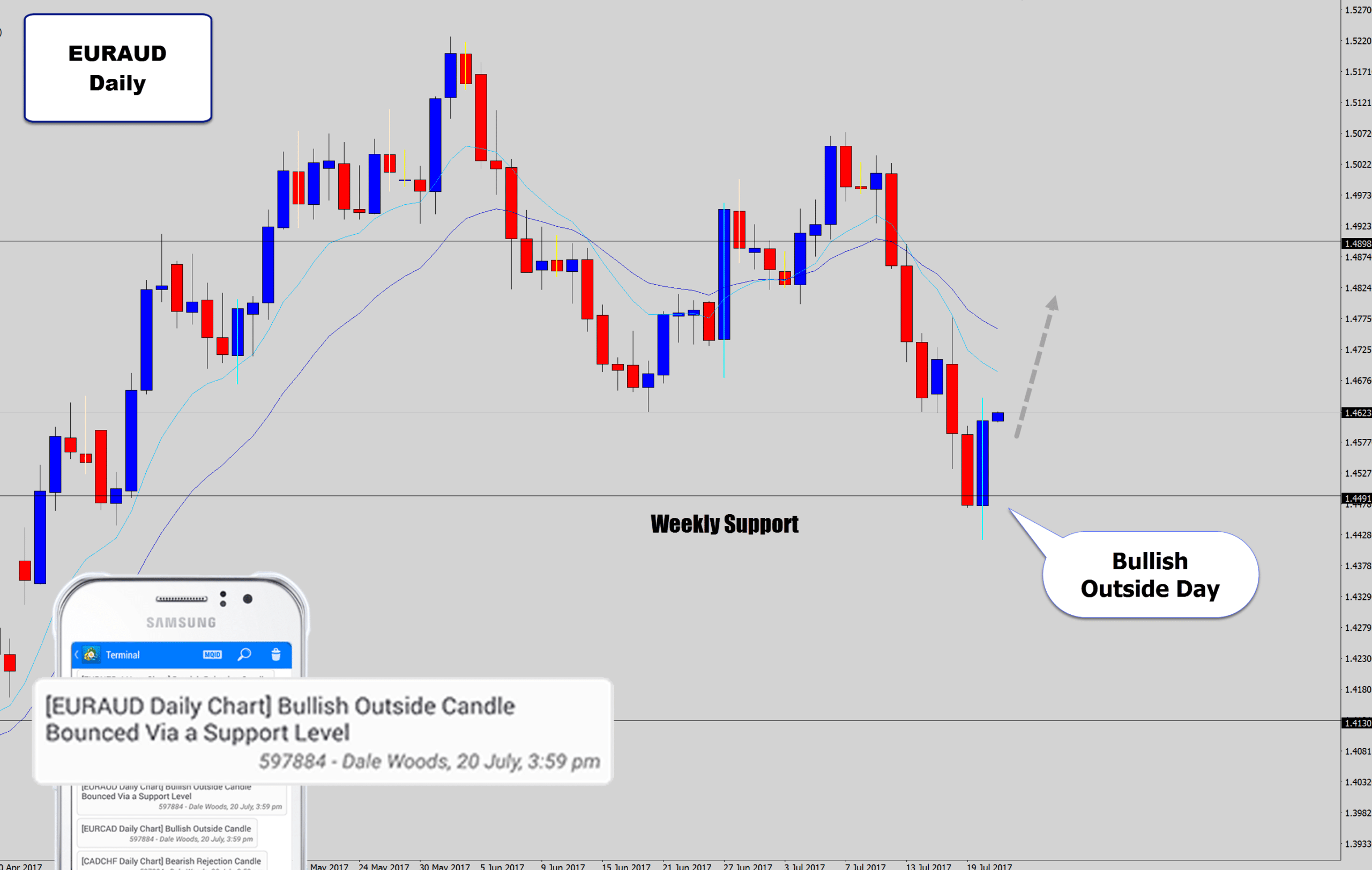 We've had some crazy, explosive price action this week – thanks to the chain of central bank updates from all the major economies.
It looks like the main events are over, now we can trade the aftermath.
A lot of AUD based price action I am interested in at the moment, it looks like the AUD is ripe for some bearish correction. Today in the war room we spoke about a mean reversion on the AUDNZD.
I am going to share a similar setup with here today on the EURAUD cross par.
This is a straight forward bullish setup, that only requires logical thinking to understand.
Last session, the market tested a weekly support level where we seen a very strong bullish reaction.
Weekly level + strong market reversal = a good reversal signal.
The trading day closed printing a bullish outside candle – a powerful price action based setup.
In this case, it shows the previous day's low were taken out, and then the market rallied back high, closing above the previous day's high – creating a range that is "outside" the previous candles range, with a strong closing statement.
In this case, a strong bullish close – giving this signal good "bullish authority" on the chart.
There is also a bit of a gap in the mean value – which does promote a reversal also. However, the gap on AUDNZD was much more extreme, and that's why were our attention was more focused there.
My Battle Station charting assistant for mt4 also picked up this signal easily. Notice how it picked up the signal was on support based on the levels I marked on the chart.
Pretty cool hey, I designed the battle station to work with your technical analysis, like trend lines and horizontal levels – to pick up high value reversals and breakouts.
Looking for a retracement entry here…. but the AUD is known to blow up from time to time in the Asian session.
If you don't use a retrace entry, and go for a breakout entry instead – you hand will be forced to use a more aggressive stop loss to narrow the stop loss spread, and give the trade reasonable reward output.
Best of luck on the charts 🙂
Want to Try My MT4/5 Tools ? Download Here...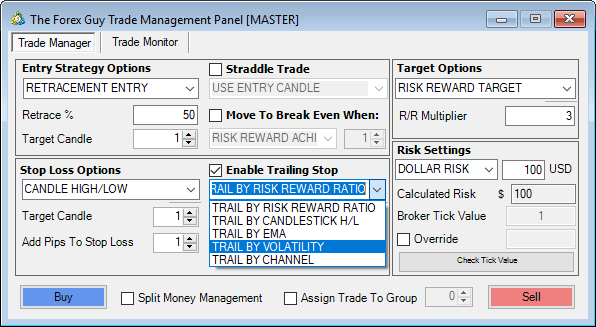 Trade Panel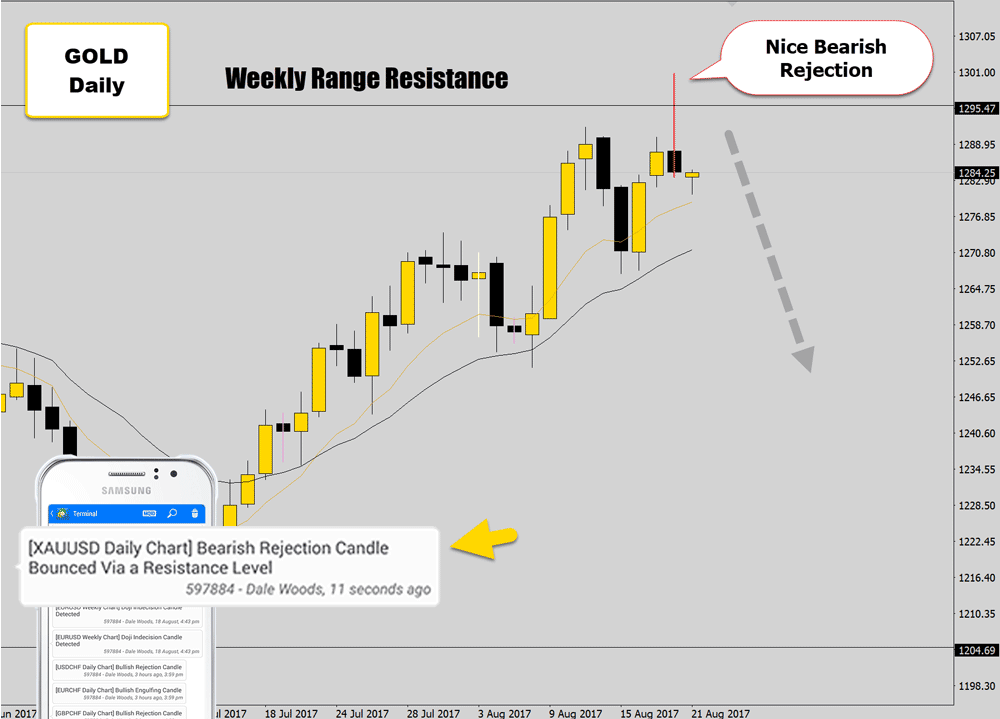 Battle Station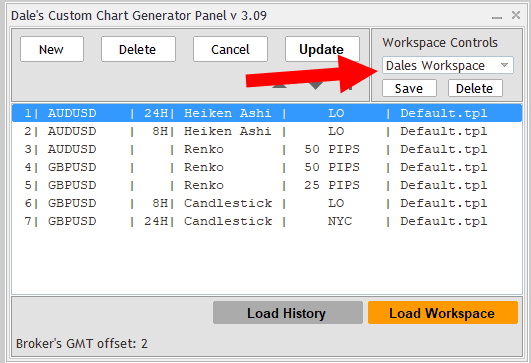 Chart Builder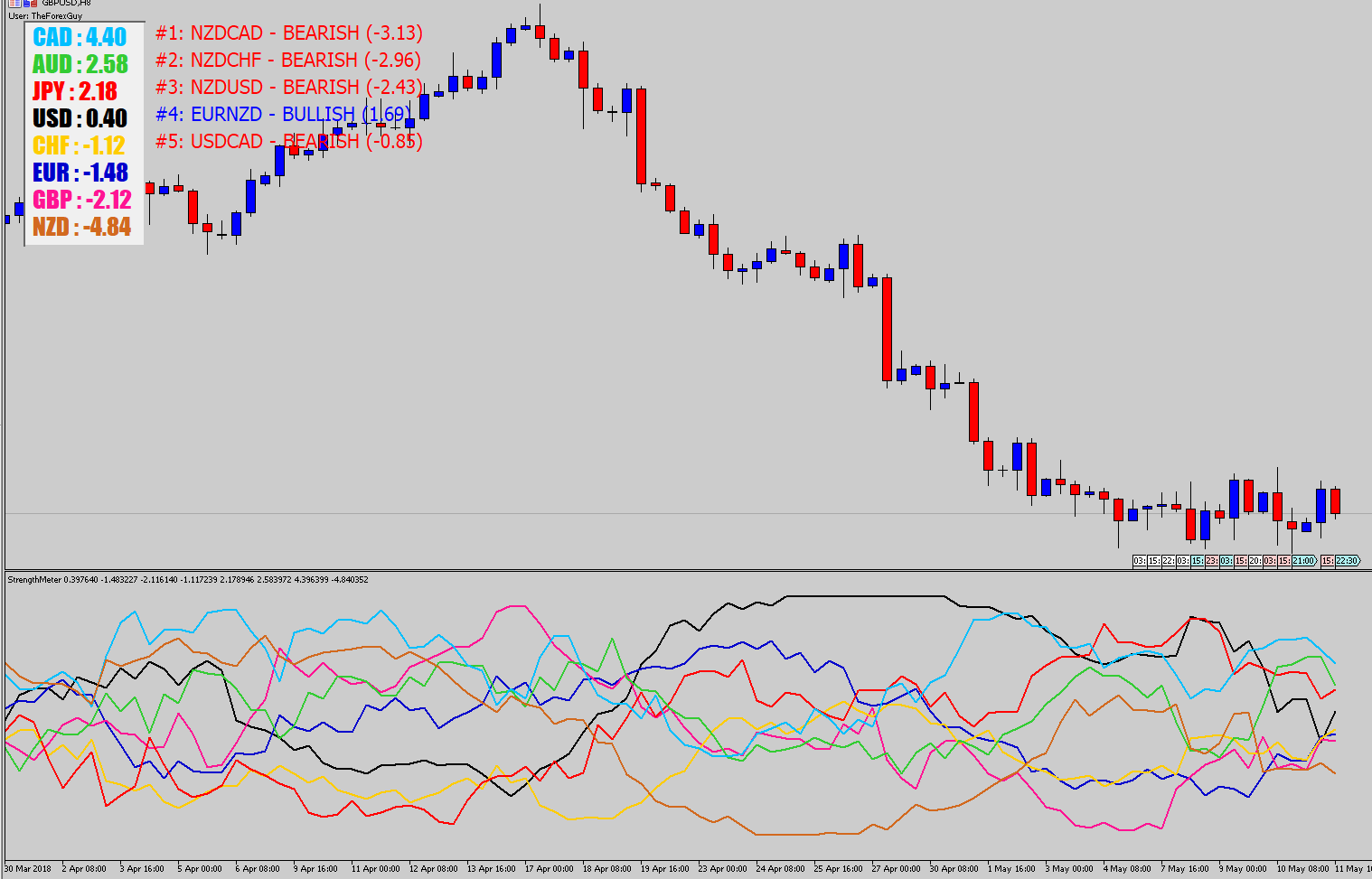 Market Analytics
Howdy traders,
By popular request, I've release trial versions of all my custom MT4/5 tools myself and the War Room traders are using in our day to day trading.
Follow the download button below if you would like to try them out :).
Download