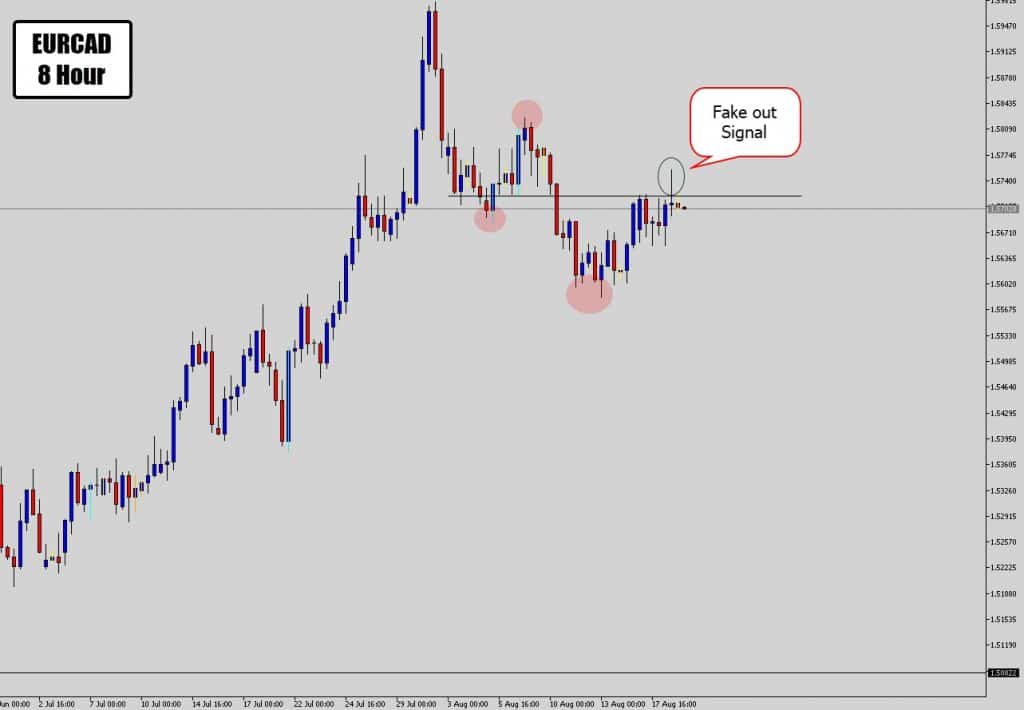 I noticed this small fake out signal here on the EURCAD. This is an area where we expect weakness to develop as the EURCAD has been printing lower highs and lower lows.
This market is also following up of a major bearish reversal from a big weekly resistance.
If we see bearish activity during London hours there is a good chance trend continuation will resume to the downside.
I like these really clear fake out wicks that show a clear failed breakout attempt around hot spots on the chart where I want to trade from.
Fake Out Event Follows Up Quickly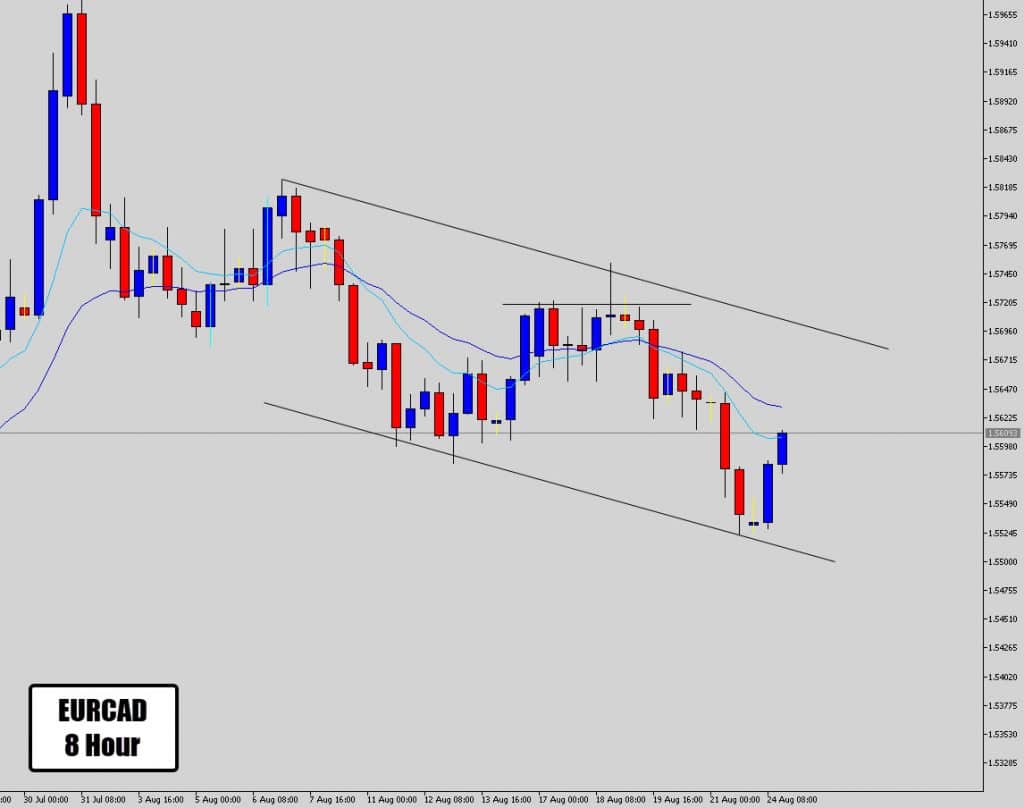 This fake out trade responded very fast, which is always nice to have instant gratification in your trades.
With fake out signals, the follow through generally should be good as failed breakout signals communicate weakness/exhaustion on one scale.
I screwed up with my target here, didn't see the channel structure and set my target beyond the channel support.
EURCAD bounced off the channel bottom and started a bullish cycle through the channel, so I had to exit the trade with some missed gains.
That's it, semi-happy ending. Moral of the story – work with the structure of the market.
If you would like to learn technical analysis like this and become a master at price action trading, feel free to check out the War Room.
See you at the next signal.