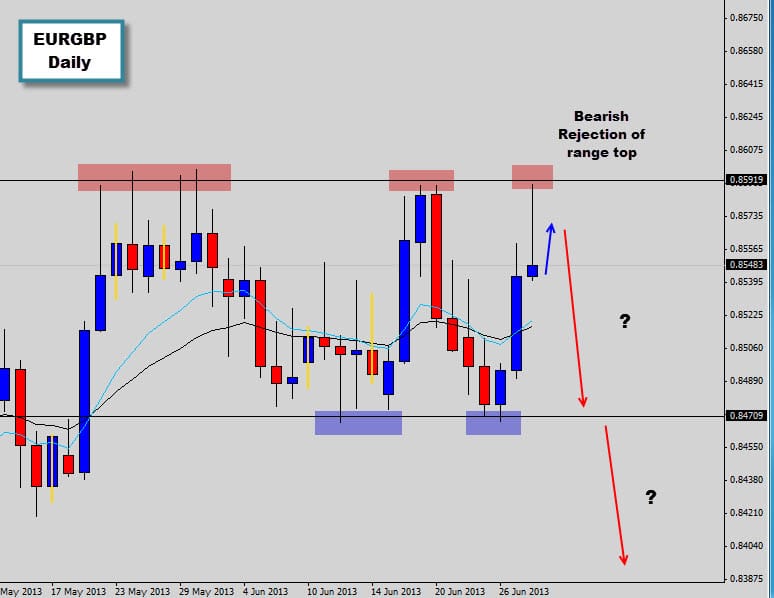 At the close of last week's trading, New York close Friday afternoon, we scanned the markets and identified a bearish rejection price action signal off the EURGBP range top resistance.
This signal communicates to the price action trader that the range top has been respected and will most likely hold during next week's trading. The candlestick formation clearly demonstrates bearish rejection and we can anticipate lower prices to come off the back of this signal.
Traders who use our Price Action Protocol trading system should target retracement entries to increase the risk/reward profile on this setup.
Traders could target the range bottom for potential profit targets, however in our experience ranges are short lived and this one is most likely about to hit it's expiry date. So we are anticipating that the range support won't hold on the next retest and we will see a breakdown in price. Breakouts of ranges can be quite powerful and explosive, so by taking a small risk now on this signal we can potentially generate large easy returns.