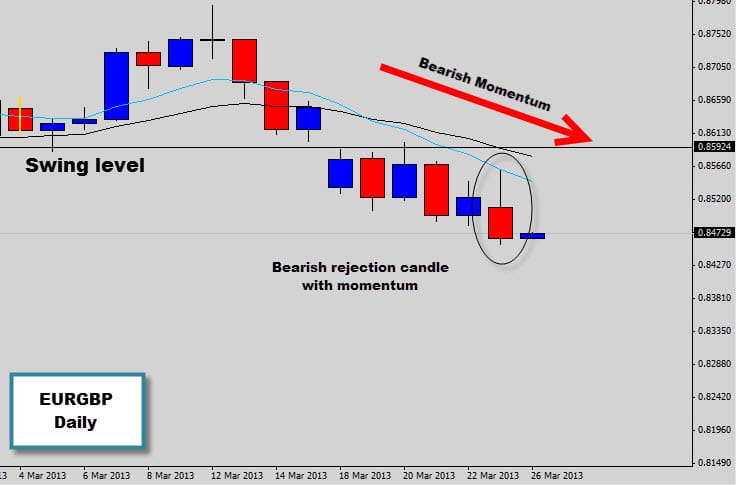 I hope everyone had a great weekend and is ready for this weeks trading, day 1 has already produced some exciting activity on the charts…
With problems in the Eurozone surfacing again, the euro has taken quite a beating. This has produced a shorting opportunity on the EURGBP with price steadily moving downward creating new lows and new lower highs. Last session price rejected and old support level confirming it has new resistance.
This signal formed inline with the already present bearish momentum, the candle closed lower than the open of the day and lines up nicely with the bad sentiment coming out of Europe.
If price continues to push down and breaks the rejection candle low, then this could be the catalyst for a decent wave of bearish movement. For those who trade using the Price Action Protocol trading system, keep an eye out for the advanced retracement entry methods.