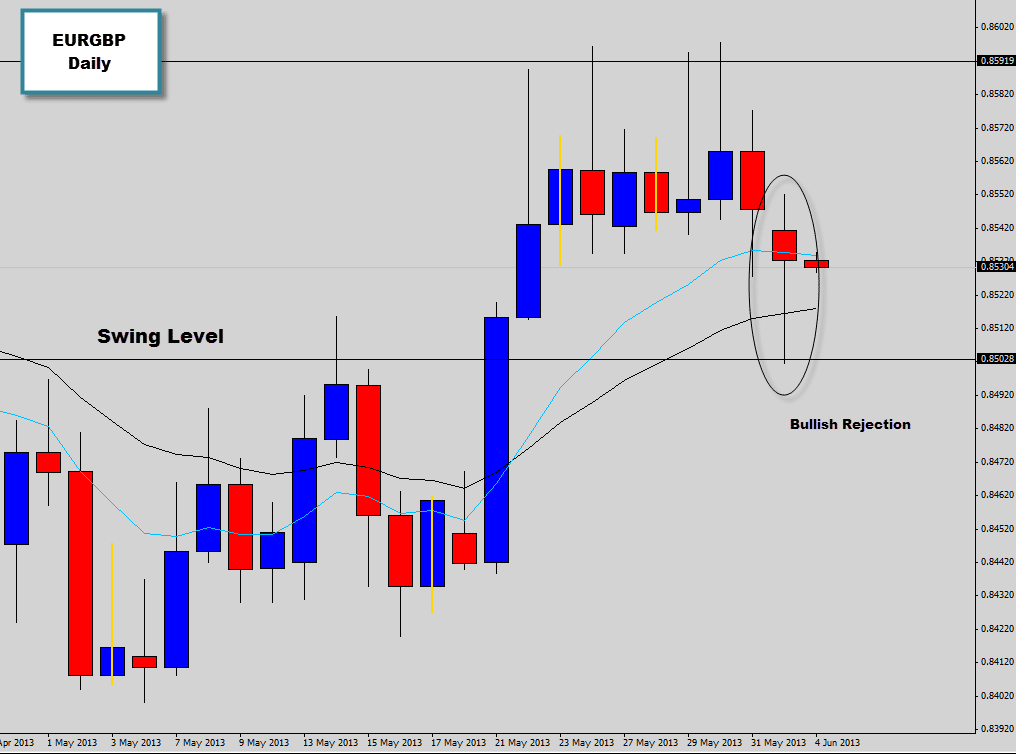 Welcome back from the weekend, jumping straight back into trading and we've seen some pretty active markets to kick of this weeks trading, unusual for a Monday. A lot of the commodity based pairs recovering from losses along with the EUR and GBP building strength along side them
The EURGBP cross pair has produced an interesting bullish price action rejection signal when the market first moved down to test and old resistance level. When confirm has new support the market rejected the bearish move leaving that characteristic long wick candle we know has the Rejection Candle signal.
The chart dynamics are bullish here and this signal is also rejecting the mean value, which is also in a bullish state. So if this setup plays out this session we could see EURGBP push into higher prices, we really need to take out the overhead resistance if this market is going continue to move upwards.