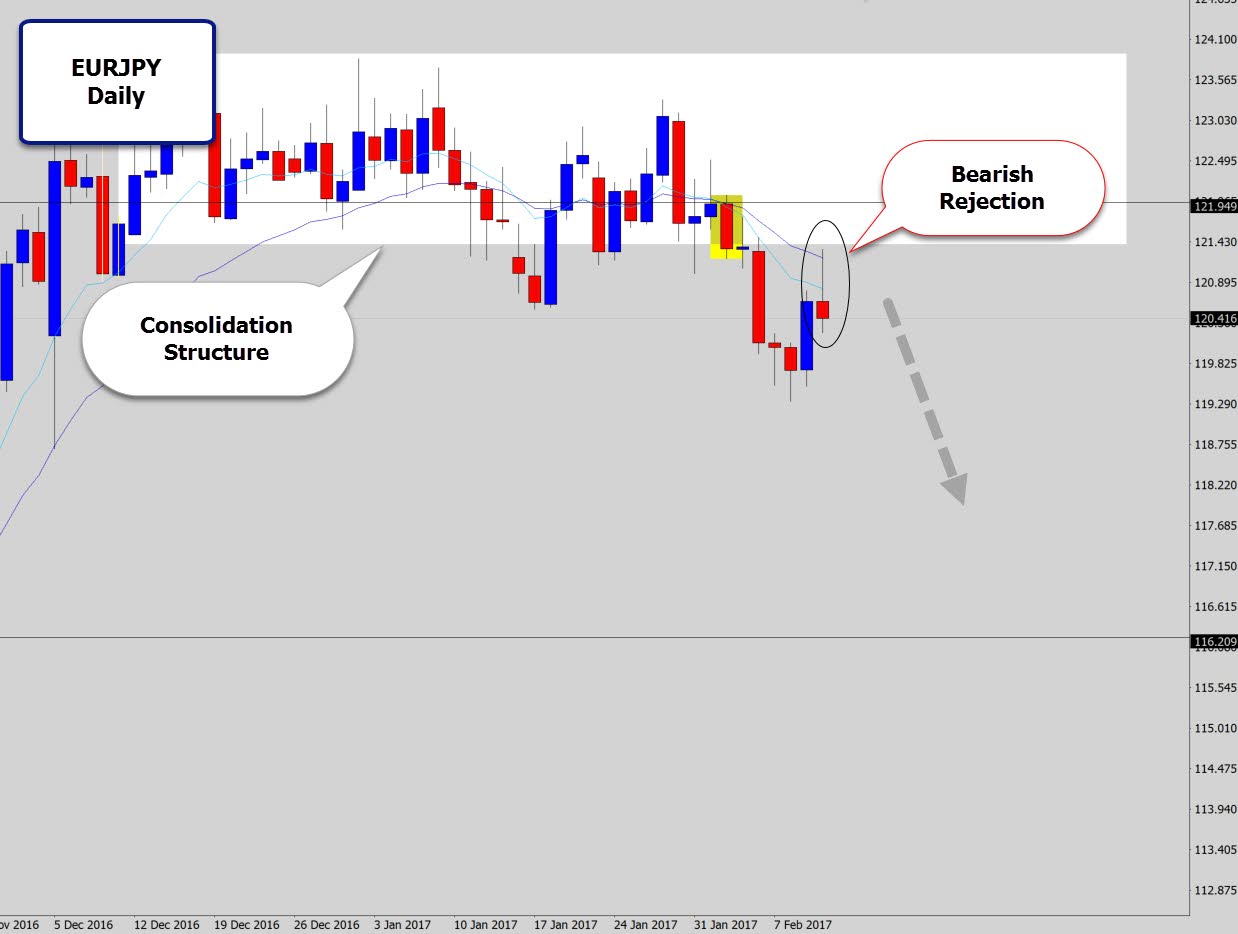 Hi guys, I haven't been able to post much, I am head deep with big projects. Good things to come I assure you.
Lets take a look at a bearish signal that formed at the end of last week's trading here on the EURJPY daily chart.
Walk through the price action step by step.
First an uptrend died out, and the market went sideways – forming  a box consolidation structure at a weekly level.
Price finally broke out, to the downside and traded into lower lows.
The market retraced back up to re-test the consolidation structure (as it often does), and dropped a bearish rejection signal.
A rejection signal here tells us the old support, is now holding as new resistance. This is the kind of swing trade opportunity we are looking for after a critical breakout.
It's tricky sometimes when these great setups form at the end of the week. A pull-back entry may be a little on the risky side, I think I will opt in for a breakout entry after London opens on monday.
Monday price action can be a little rough, and because the reversal signal is not that large in range, a pull back entry might be too tight of a stop loss (unless you want to expand your stop a little).
It's up to you, but the breakout would confirm continues bearish follow-through here.
Good luck on the charts.
Slow To Get Going But Still Followed Through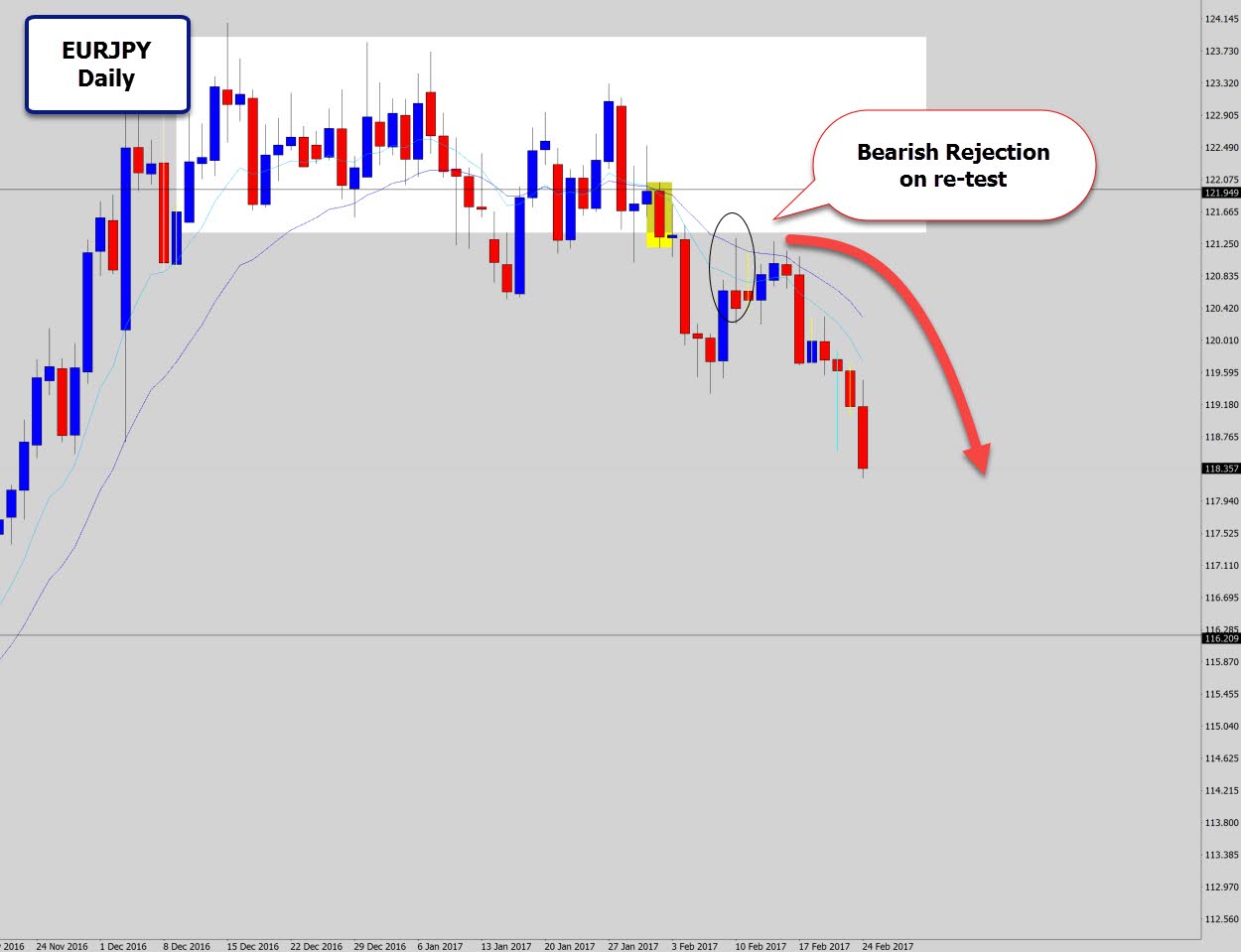 Well this trade was a great 'breakout + re-test' structured trade setup, and these kind of swing trades usually don't mess around.
Annoyingly, the market stalled right after the signal printed here, and we seen price crawl close to stop loss territory. However, for those who were disciplined – it paid off.
Eventually the market did tank as expected, it just played some 'stop loss scare tactics' before moving into profit.
This seems to have been the theme this month – signal, then market pauses, goes sideways, then finally takes off later after some time.
Such is life in the Forex market, each setup plays out in its own unique way – nothing is certain!
I know a lot of the guys in the war room traded this one, nice one to those who caught this out. Discipline achievement unlocked.
Anyone looking for more short opportunities in this bearish move – watch for further reversal signals that may occur on lower highs.
Best of luck on the charts, see you in the next commentary.