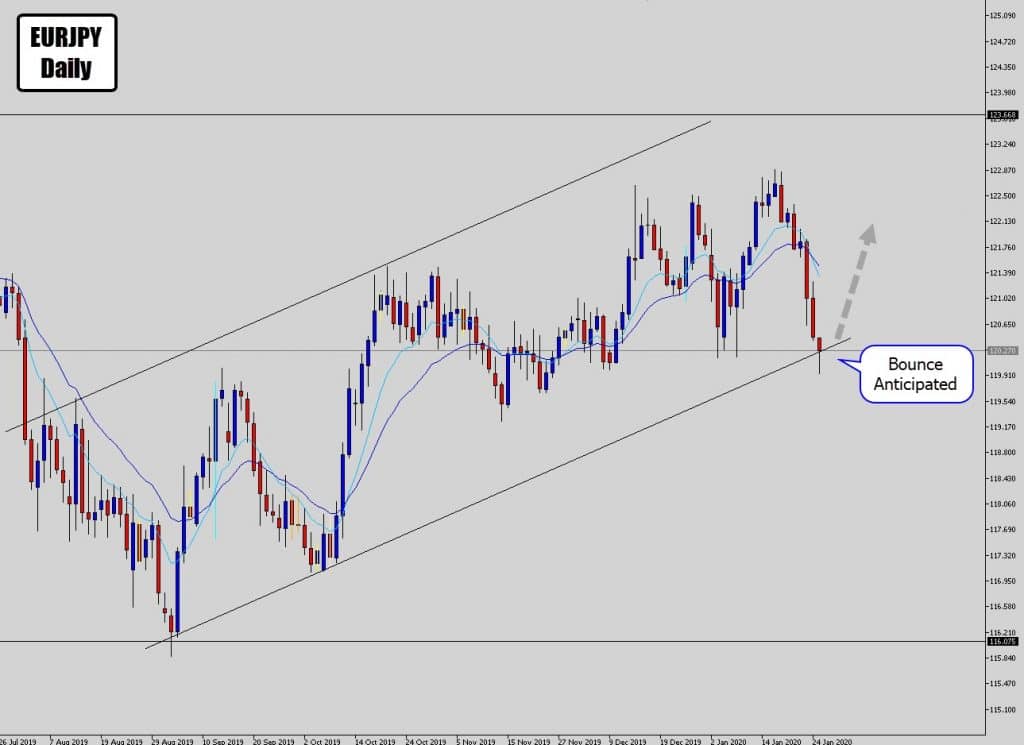 The currency market just seem to love channels at the moment, I've got a whole heap I've got marked out and watching at the moment.
EURJPY has been respecting this long term channel for the last 6 or so months, and now we're seeing a test of this important structure.
There are a couple of strong price action elements here coming together to promote a bounce here.
The first obviously the channel bottom, but we can also see a horizontal support level when we look to the left.
EURJPY has also sold off fast and become a little overextended from it's mean, and this kind of over extension encourages a mean reversion.
We can already see lower wicks developing on the intraday charts and the daily chart as well as a sign of strength entering the market at this anticipated turning point.
If EURJPY follows up with a bounce here, and fires up a bullish channel cycle, there should be an easy 3x, 4x reward (ROI) output on this setup.
Best of luck on the charts.
Update: Rejection Signal Forms On Channel Bottom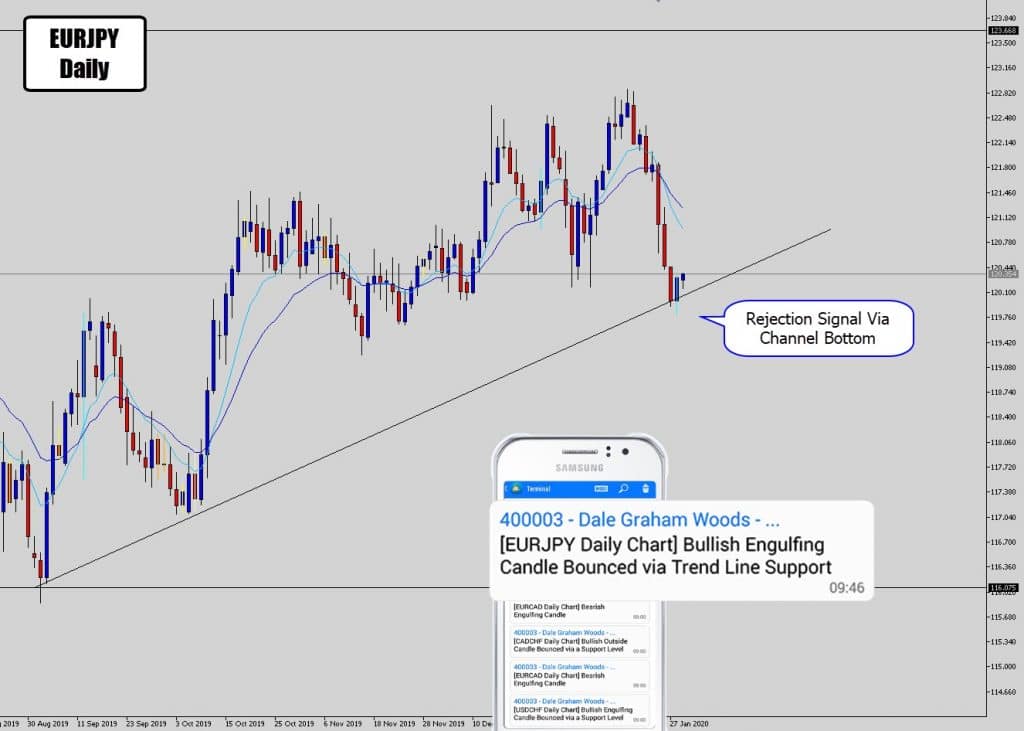 Got an alert from my MT4/5 Battle Station chart scanner this morning on my mobile, tipping me off to a bullish rejection signal on the EURJPY (The Battle Station detected it as an engulfing pattern)
Regardless of the name you give the pattern, the price action shows clear rejection of the area we expected a bounce from and shows strength building here.
Now we have the signal, a retracement entry would be the holy grail here – but it has started to take off already by breaking the rejection signal candle highs, so a different entry approach might be needed.
If you want to check out my Battle Station app for MT4/5, you can download a trial in the widget below.
Looking forward to seeing the result of this price action setup!
Bulls React As Expected… Then Bears Play Another Hand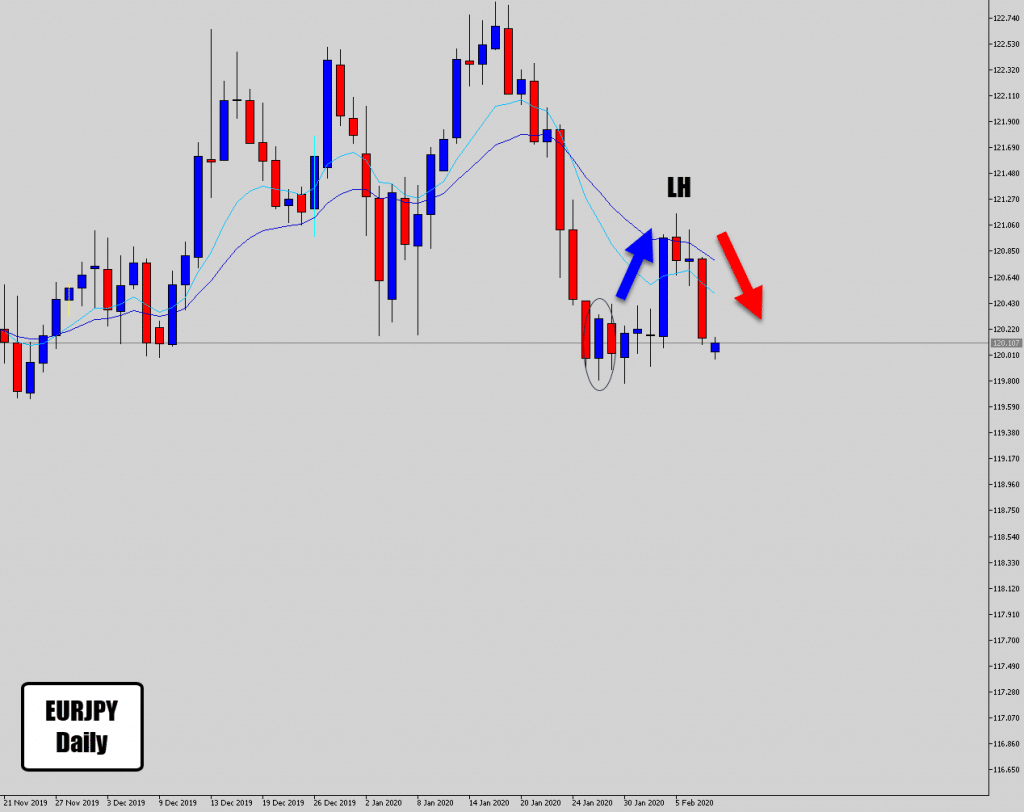 So the initial trade idea started to fire up, and we eventually seen a big push off the trend line structure support (after waiting a few days of stalling).
Unfortunately the bears have overwhelmed this situation, fueled by panic about Corona Virus coming out of China.
Reading the price action, it has clearly printed a lower high and the bulls are not picking up off a higher low here – so the trade looks toasted.
Usually you will see these lower highs printed as an early sign of a potential structure break. If price breaks the low of the channel, we could see big moves to the downside.
A sell signal outside of the channel boundary would be the next opportunity to look for.
For more price action secrets, and expanding your knowledge on how to "read a chart" to find trade opportunities – feel free to check out the War Room for price action traders.