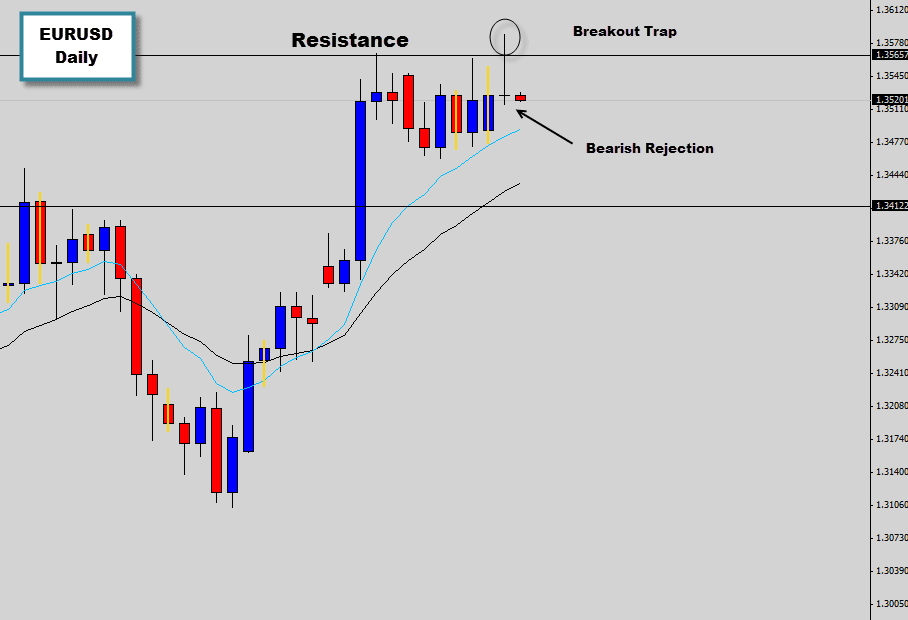 There EURUSD produced some exciting price action movement last session with the whole government shutdown business in the US. The market shows heavy consolidation on the daily chart right under a resistance level.
The market tried to make a break above the resistance level yesterday but the move was unable to be sustained and ended up becoming a bullish breakout trap. The market shot back down and closed as a bearish rejection candle signal.
This is a higher risk counter trend signal though, but if it does mature into bearish movement, price action traders could potentially position themselves in 'at the top' of the market.