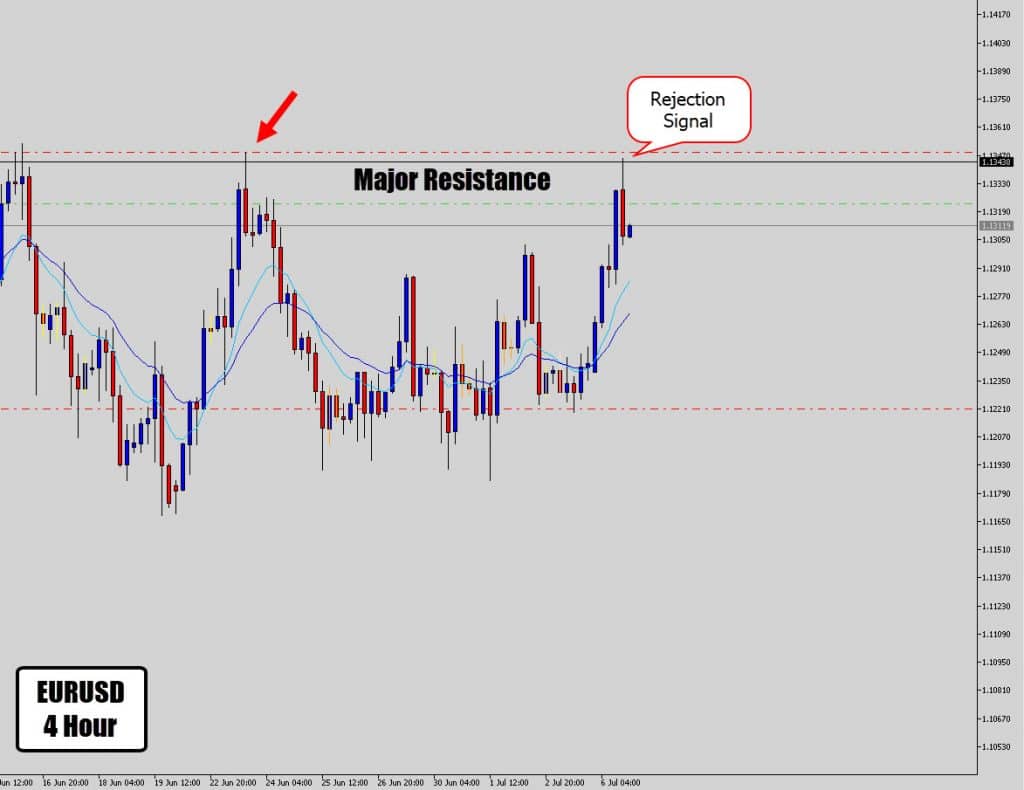 EURUSD dropped a very tasty price action reversal signal which is awesome for this seasonally low volatile season of Summer trading.
Firstly, that level is big time resistance – visible clearly on the weekly chart as a major turning point.
The rejection candle is sexy, clear in the anatomy, demonstrating with authority this is a bearish reversal signal.
I am working on the 4 hour chart because I seen the potential this location provided for a potential reversal trade.
Looking for a pull back entry as EURUSD retraces (with luck) in the Asian session tomorrow.
Pretty decent reward potential on this when targetting the bottom of the range.
Best of luck on the charts guys.