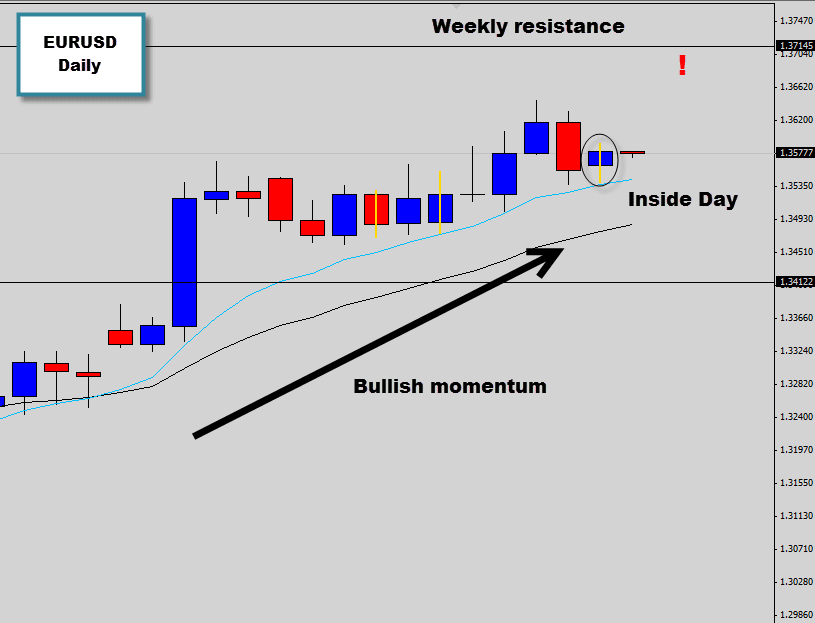 Starting off trading after the weekend break, we didn't really observe any exciting price movement as most pairs experienced low volatility. The EURUSD was no exception, the uneventful trading session closed as an Inside Day signal.
The Inside Day had a nice strong close near it's high's, giving off a nice bullish tone for the trading session. The trend also still remains bullish as the mean value is respected as dynamic support and the EMAs are angled upward nicely, so we are essentially looking to go long with the trend movement.
We will be watching for a break of the highs here to consider long positions, traders must however watch out for that overhanging weekly resistance level, which will most likely be respected as resistance when price tests it.
Timing Inside Day breakouts is important, we don't want to be caught up in Asian breakout traps and end up on the wrong side of the market. Inside day entry timing is something we expand on heavily in the Price Action Protocol course inside the War Room membership area.