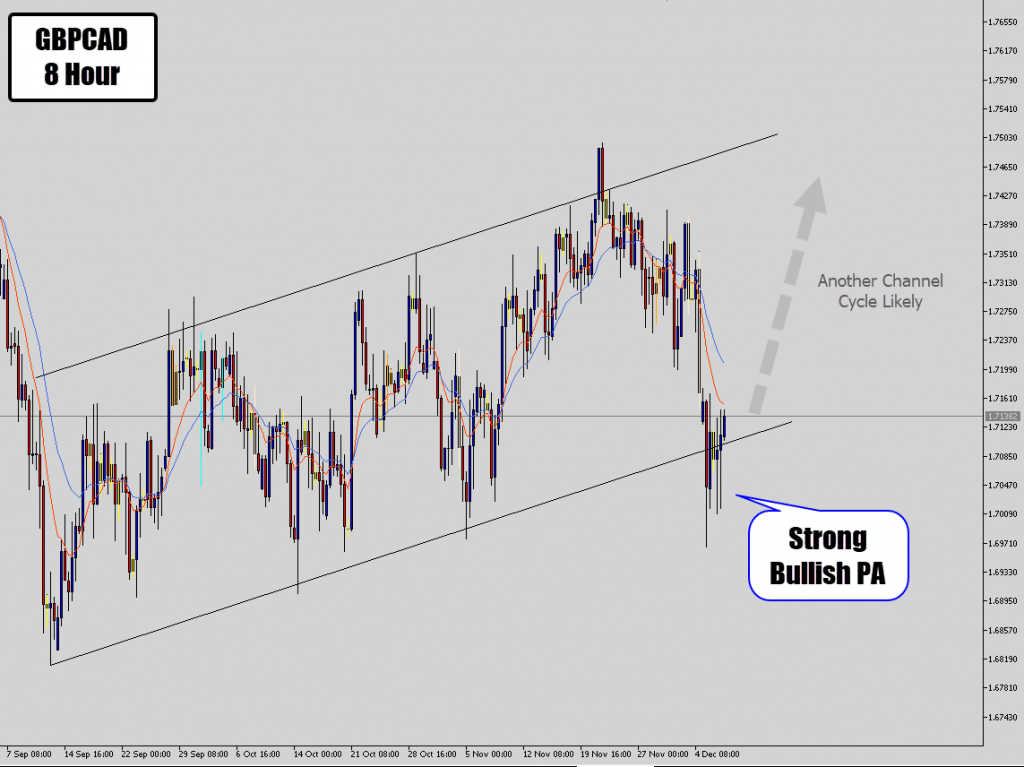 I haven't been posting much sorry, I am working on projects on the back end and it gets intensly demanding for time.
Here is a nice chart today, the GBPCAD 8 hour showing heavy bullish rejection of the channel bottom.
This is strong evidence that we are likely to get another cycle of the channel – a move back up to the chan structure top.
These rejection candles offer a nice framework to build a trade around and there is a chance we might get a retracement price here also.
GBP had a burst of volatility last session… so that could fuel some good follow through.