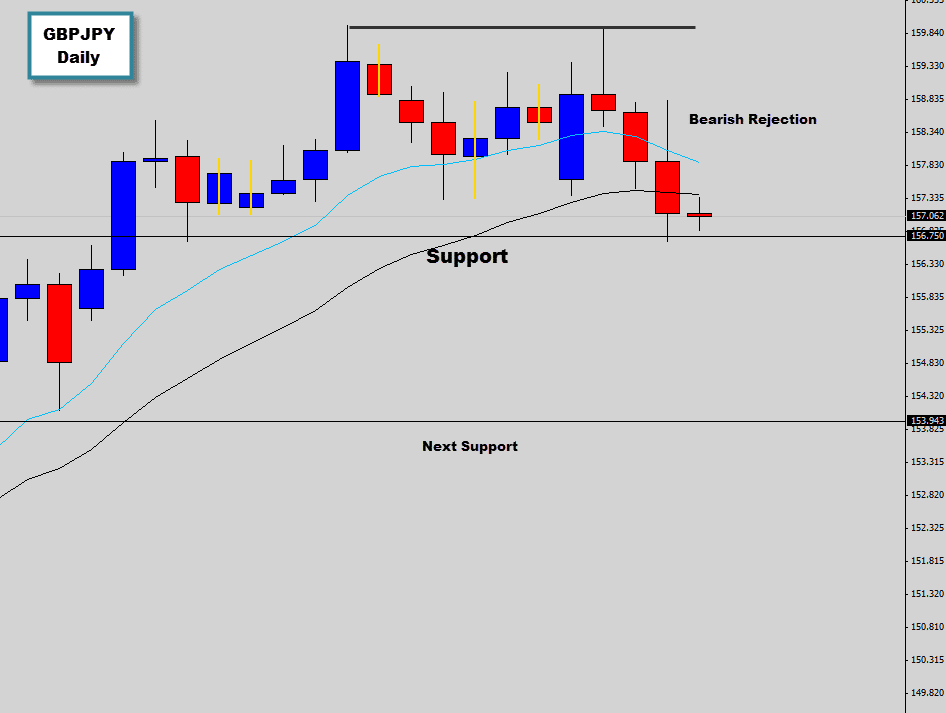 The last couple of weeks the GBPJPY market has flattened out as the bullish momentum has seemed to reach the point of exhaustion. The market topped out failing to punch through the highs while pretty much just drifting sideways.
The second attempt to drive into high prices resulted in that trading day closing as a bearish rejection candle sell signal, which did produce bearish price action in the following trading days
Now the market has dropped another bearish rejection candle closing heavy on the support level which is the only thing holding the market upright at the moment. If there is bearish follow through off this signal, we could see support break and the market collapse to the downside.
Price is also starting to close on the bearish side of the mean with the EMAs angling downwards. This charts is looking very top heavy and probably will cave soon.