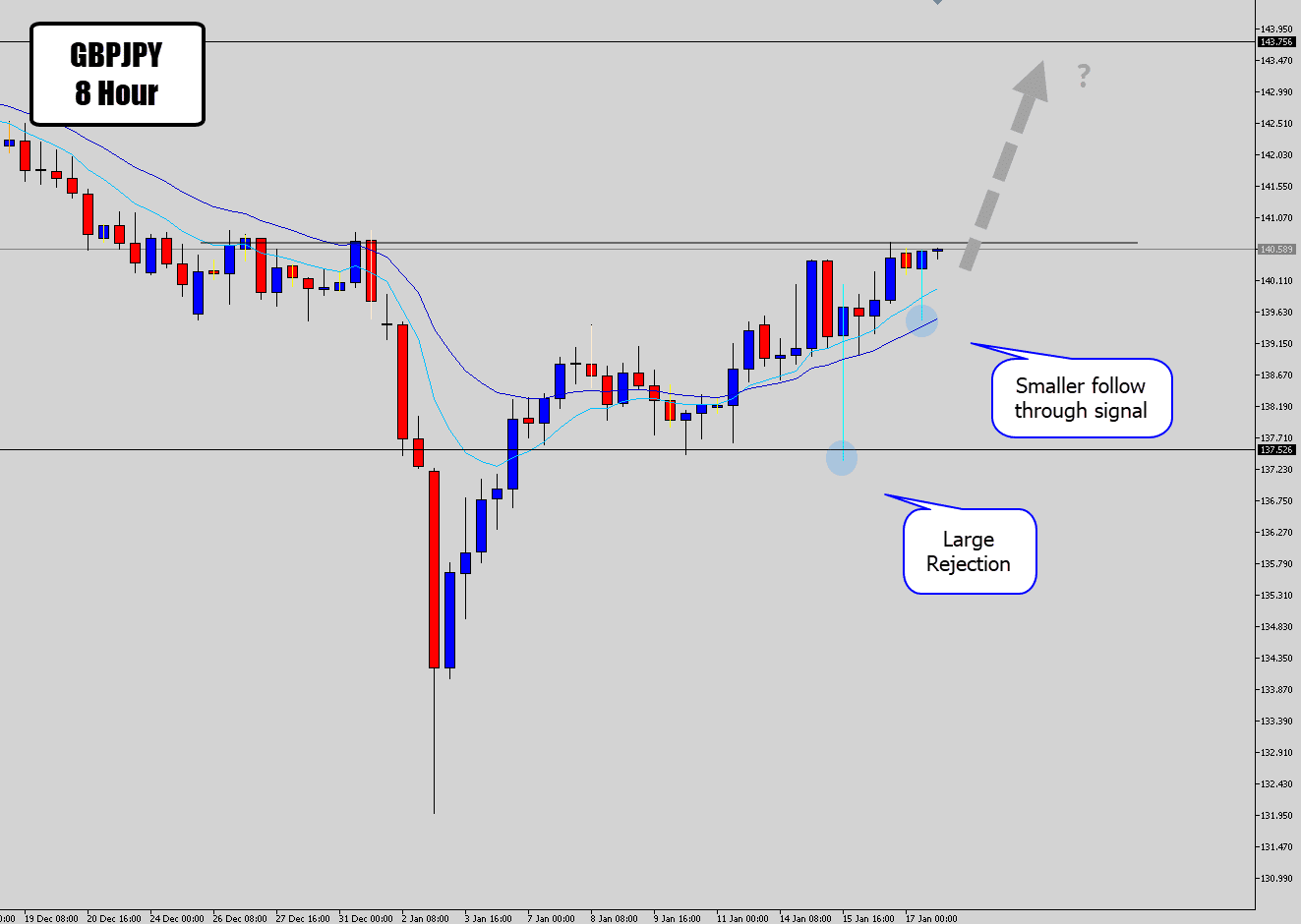 Just received an alert from the Price Action Battle Station (my chart scanner) about a bullish signal on the GBPJPY 8 hour chart.
The JPY pairs have basically been lingering around after the New Years price action spike, which left behind large bullish rejection candles on most of the JPY crosses.
The GBP is also showing signs of strength too, and GBPJPY is looking buoyant at the moment.
After the main large bullish rejection, price has been floating higher and now we've got a second, smaller bullish rejection candle – which communicates some follow through strength coming in, following through from the main event.
Price is looking like it wants to move higher from this, however there is some intermediate resistance in the way.
If that resistance pops, then price is likely to rally to the next resistance above… enough room for a 3x target.
Lets see how this goes 🙂
Resistance Breaks & GBPJPY Explodes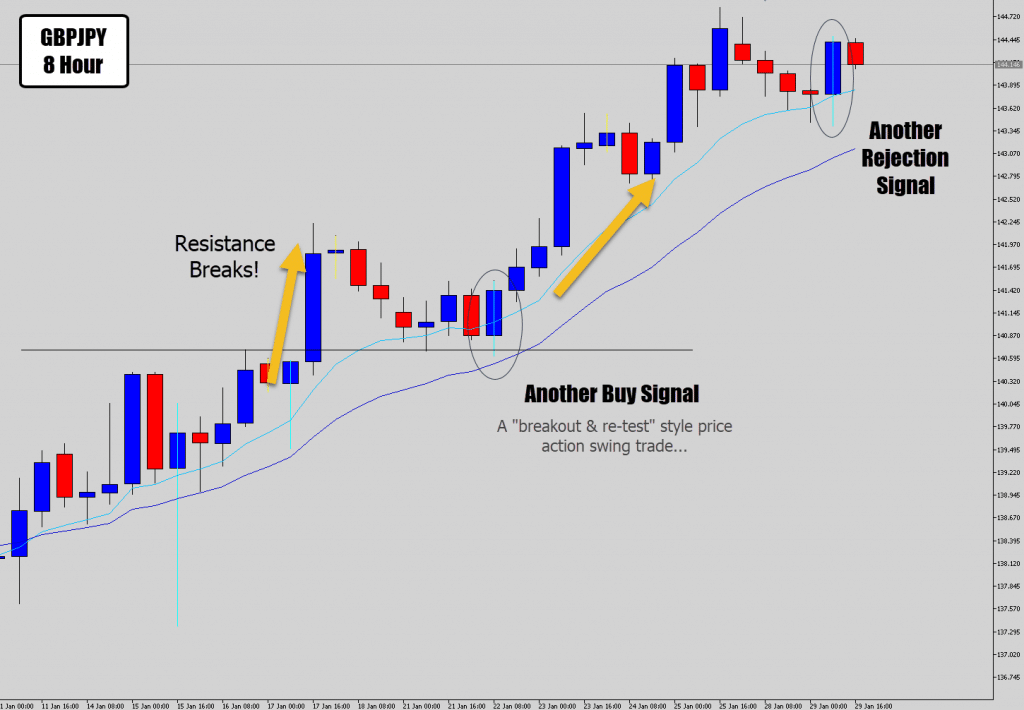 So this is a nice example how price action ques can be a compos for future price movement.
Those two rejection candles under resistance really did give an early warning to this bullish breakout event.
Normally it is not smart to just trade though support or resistance without a bit of experience. However, in this case we only seen signs of strength under the resistance level and barely any bearish activity.
After the breakout another price action signal was printed – a bullish rejection candle, which was also an excellent entry point into this momentum.
GBPJPY powered on to produce some profitable trades… but is it over yet?
We see another rejection day forming here on a higher low – which paints a scenario for trend continuation.
If you would like to learn more about trading price action like this, check out the War Room.
Best of luck on the charts guys.