GBPUSD bears putting heavy pressure on support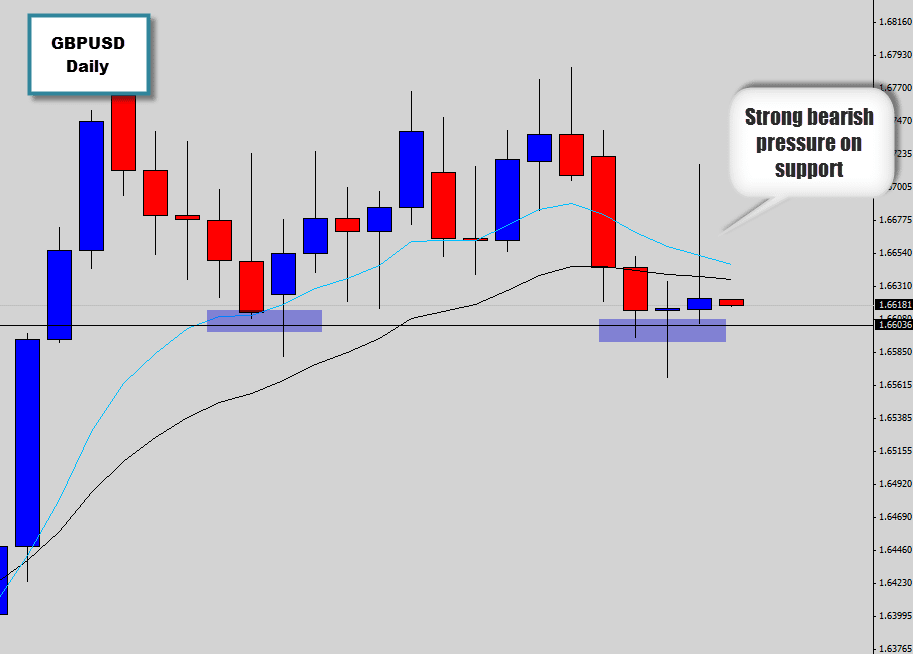 Recently we've seen the GBPUSD fall into consolidation and become a sideways market after climbing above a support level. We're now starting to see some aggressive bearish price action coming off the range top, where a bearish rejection candle formed. The rejection candle did see a nice sell off and now the market is testing the range floor.
Last session the bulls did try to lift off the range support, but the move into higher prices was rejected later on in the New York session. The rejection left quite a large upper tail on the daily candle communicating the scope of the bearish pressure. With such determination, it's likely the support level won't hold and we will see the support level break.