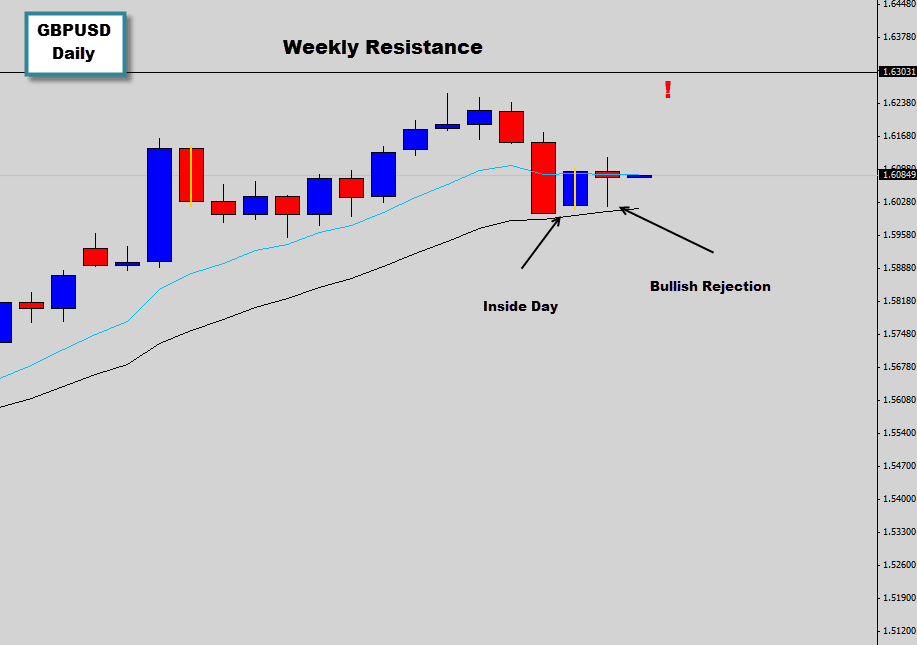 A slow start to the trading week for most of the major pairs, markets seem to have stalled while they wait for the big taper news from the FED.
Looking at some price action on the GBPUSD today. It's no secret the GBPUSD is in an establish uptrend, but recently the market has made a correction and stalled at the trend mean value. The trend mean value needs to act as dynamic support or resistance during trending conditions to promote trend stability, if the mean value doesn't hold then we may have a bearish situation on our hands.
The last two trading sessions the GBPUSD mean seems to be holding, an Inside Day formed when price stalled at the mean and closed near its highs, a breakout trade was triggered last session after the London open. Before the breakout was triggered, price did try to move lower into the mean again but was denied by the bulls, closing a bullish rejection candle signal.
If the bullish price action continues and these bullish signals unfold nicely, we will be looking at the above weekly resistance level for potential profit targets. We don't want to try trade through a weekly level as they are generally the main turning points in the market.