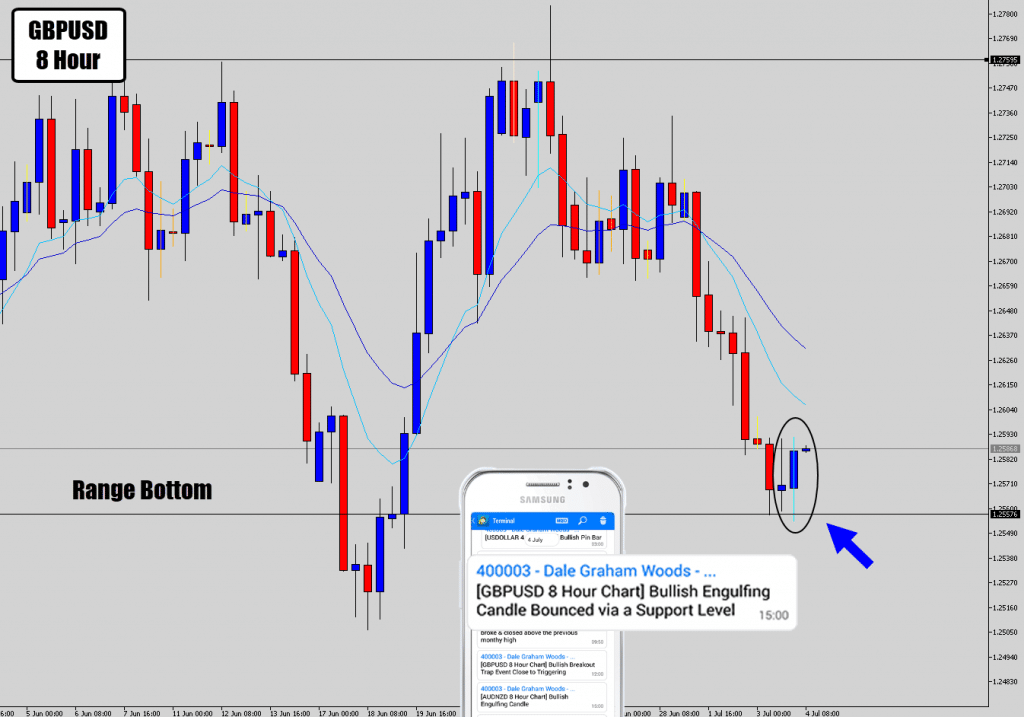 GBPUSD has been a really bearish market, but seems to found a floor which has forced price into more of a range structure on the daily chart.
To work with this range structure we can look for strong buy opportunities on the range support, which also happens to be a major turning point on the weekly chart, so big reasons why the market would bounce to the upside off this epic level.
A Battle Station notification came through with a price action reversal signal printing on the 8 hour chart.
We can see the bullish rejection is right on the support level, and suggests GBPUSD is likely to try go through another range cycle.
The distance between range top and bottom is pretty wide, so if this 8 hour price action signal fires to the upside, there is some good reward potential.
If you want to try our my Battle Station tool and get alerts similar to these, use the download box below.
Best of luck on the charts.