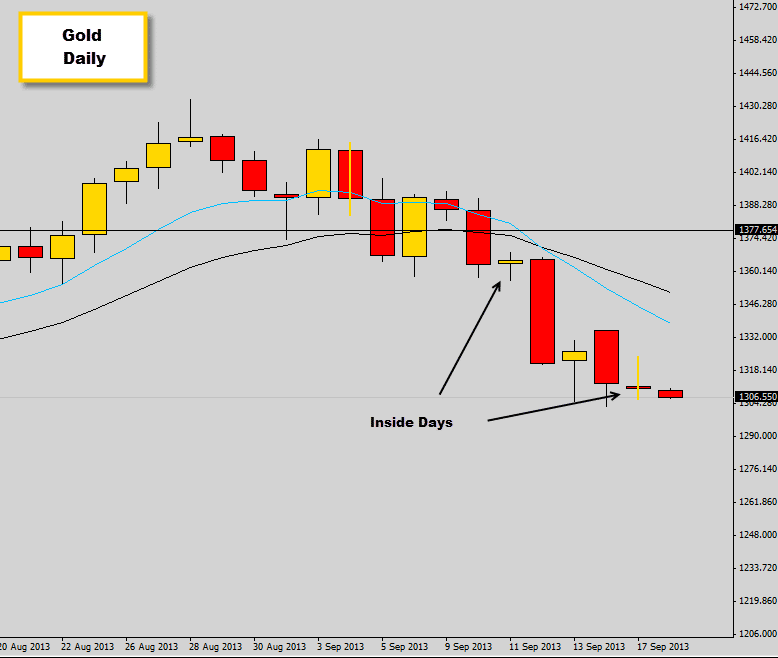 Gold has been losing ground the last two weeks as the bearish momentum picks up and price continues to drop into lower prices.
The market is clearly trending downward now, with gold holding on the bearish side of the mean value. Last session the bearish momentum stalled and an Inside Day was created at the New York close. What we are looking for is bearish continuation here via a break of the Inside Day low to consider short trades.
There was a recent Inside Day setup earlier on in the trend which has now turned into nice price profit, if this Inside Day breaks we could see the next swing lower in this trend, but we must try to avoid breakout traps during the earlier Asian sessions.