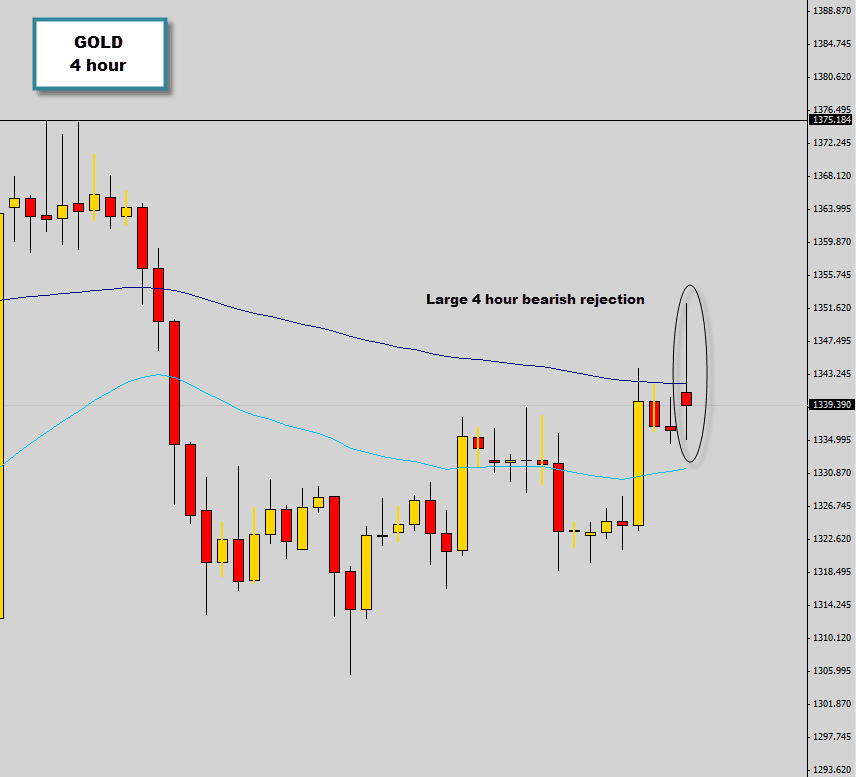 To kick off the market opening this week we're looking at sudden surge of activity on the spot gold market (xauusd). When the markets opened, gold rallied into higher highs on the 4 hour chart.
The move was rejected quickly and the 4 hour candle closed as a bearish Rejection Candle with a close lower than the open price.
On the 4 hour charts we use a 40/110 EMA combo to represent our 10/20 EMA mean value area from the daily chart, and we can see the 4 hour signal is rejecting the superimposed mean value layer from the daily chart.
If the market manages to break the low of this rejection candle then we will probably see further bearish price action develop to start the week off. Gold become most active during the New York session, so if the bears continue through New York, it may set the tone for the rest of the trading week.