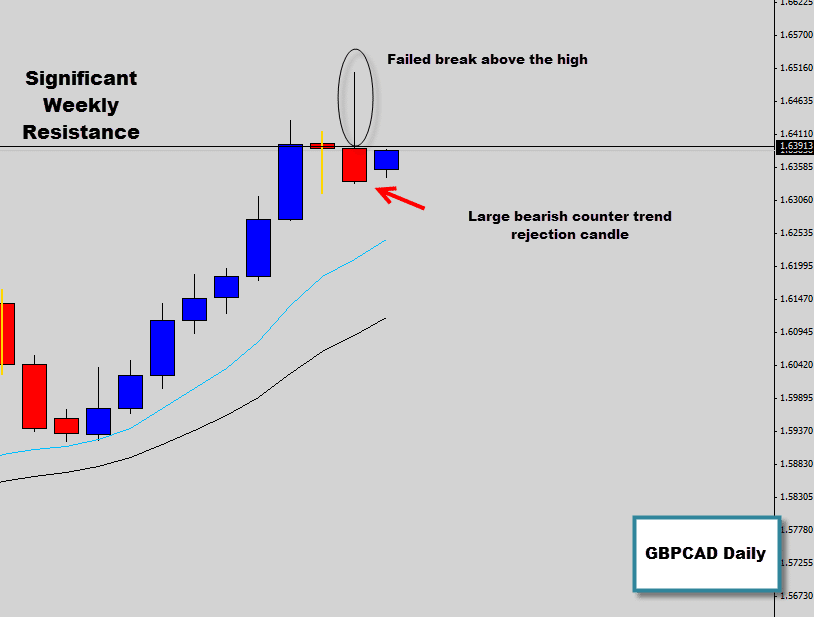 We don't normally talk about the GBPCAD market much as it tends to spend more time consolidating that it does actually moving. But last week we did see a surge of bullish activity in this market as it rallied up into a weekly resistance level.
This level has been a very significant turning point in the market especially when you bring up the weekly chart…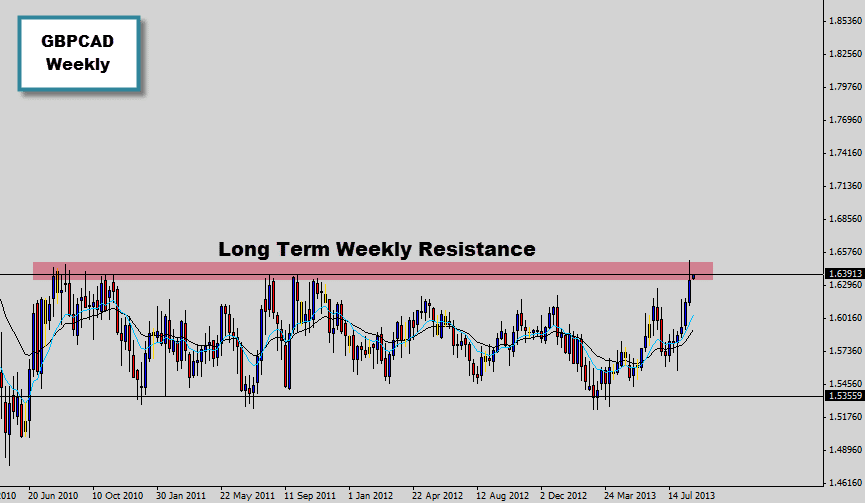 As you can see he market has been in a long term range and this upper resistance level has been the main upper turning point since 2010.
What we are actually looking at is a bearish counter trend rejection candle that has formed off this level, communicating that the market is ready to turn around as the bears show their assertiveness here.
We tend to avoid counter trend trading unless we have strong reasons for doing so. This signal is quite large and did close much lower than it's open, so a bearish close for the day build some value into the trade.
This rejection candle also demonstrated that the marketed tried to rally above the resistance level but couldn't hold these higher prices, as a result the move collapsed back in on itself and left the long upper tail on the candle.
Since the candle is large in range we are looking out for a retracement entry opportunity here. Retracement entries are something that War Room traders use to tighten up stop loss spread and increase reward potential of the trade.