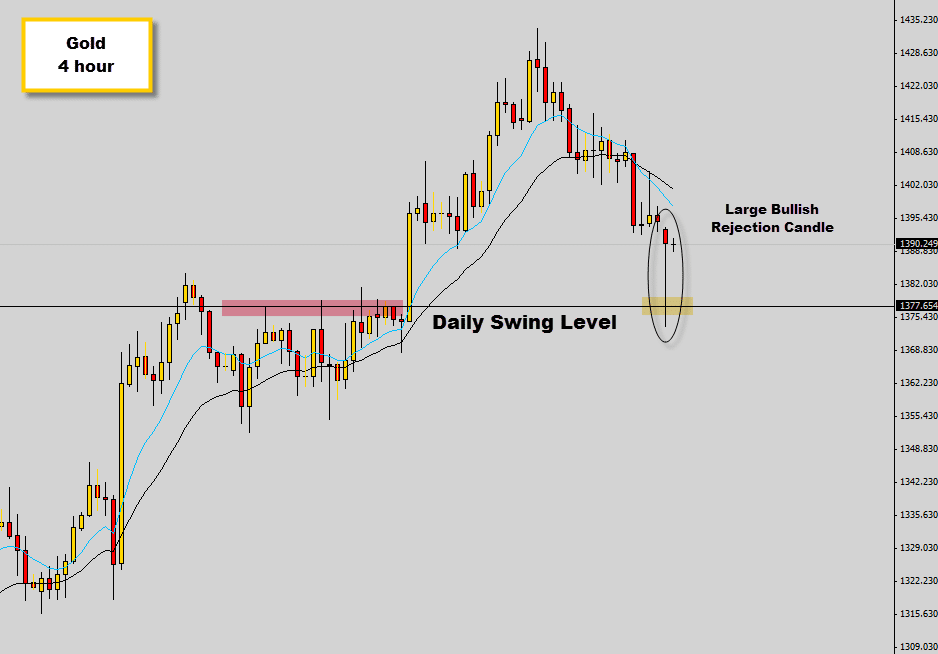 Good news today, it's the end of the Summer trading period and the first day of fall for the Northern Hemisphere. This means the market will start to come alive as market participants begin to flood the markets again.
To kick off the new season gold has sprung into action right from the market open. Sometimes you do see these early Asian session moves on gold as the Asian economies perform transactions in the gold market.
There was a large sell off right into a daily swing level, where old resistance has turned into new support. This is a key focal point in trending market, and since gold is trending upwards, it's areas like this we want to watch for signals to consider long positions.
The 4 hour chart has produced a large bullish rejection candle which tells us that the level is now holding as support and lower prices were not desirable. If price continues upwards off the back of this candle formation, then we could see the next upward stretch of this bullish trend develop.