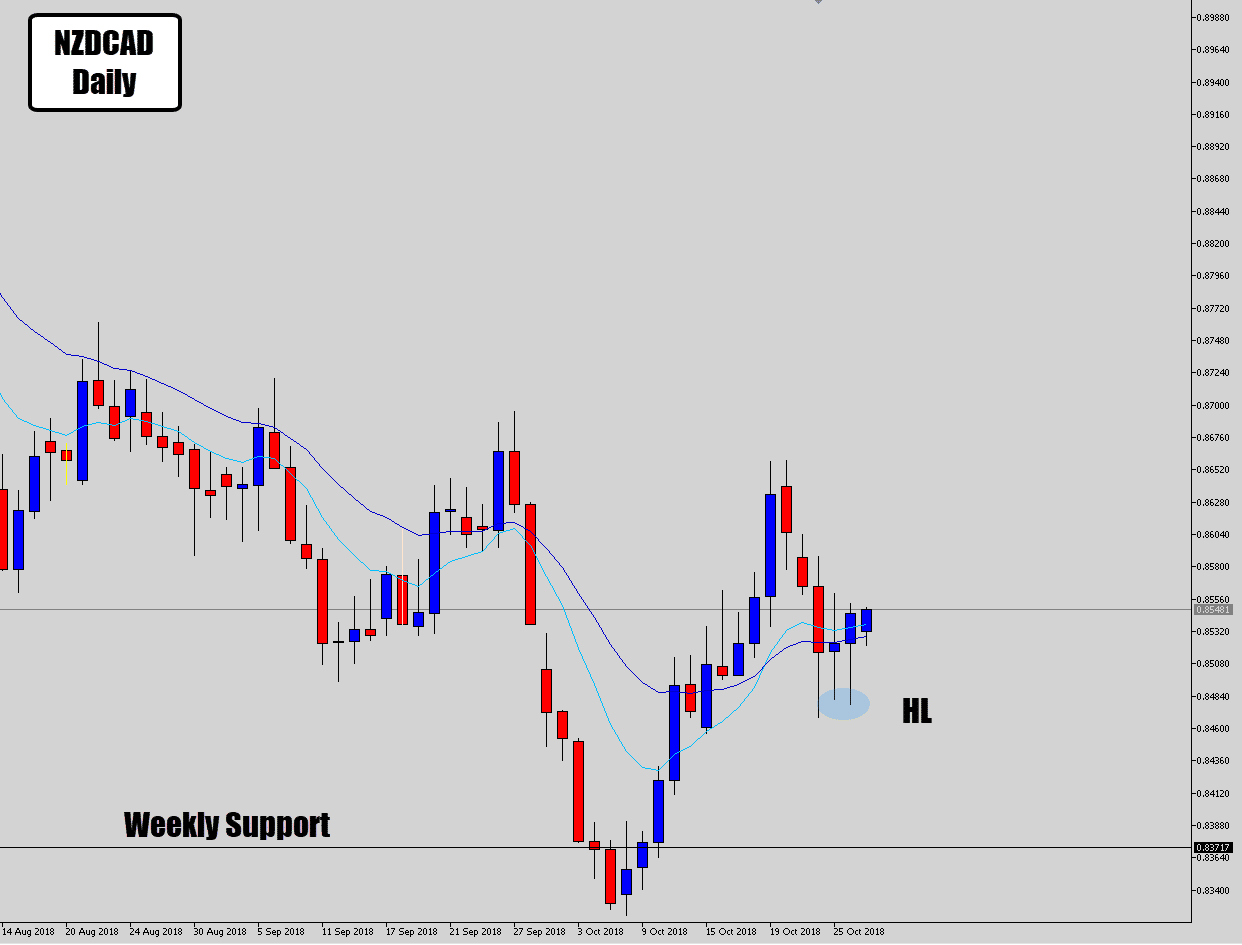 This chart caught my attention when reviewing the markets for my War Room weekly video commentary that I do each weekend.
First thing that pops out is the large 'V' shaped bounce coming off a weekly support level.
These aggressive bounces off major weekly levels are a good sign the market wants to turn around, on the longer term scale.
If you don't catch the initial bounce, the next best attempt to get on the move is at the next lower high, or for this bullish scenario, the next higher low.
After the first correction, NZDCAD is rejecting lower prices as a sign of strength, and picking up off higher lows.
We have a bullish rejection candle left over from next week, plus two daily candles prior to that demonstrating rejection of lower prices( the lower wicks ).
I think this chart is communicating it wants to move higher from this swing low, and when you combo that with the bigger picture (the strong weekly bounce) we could see a nice stack of bullish candles print in the weeks to come.
Best of luck on the charts traders.
Massive Follow Through!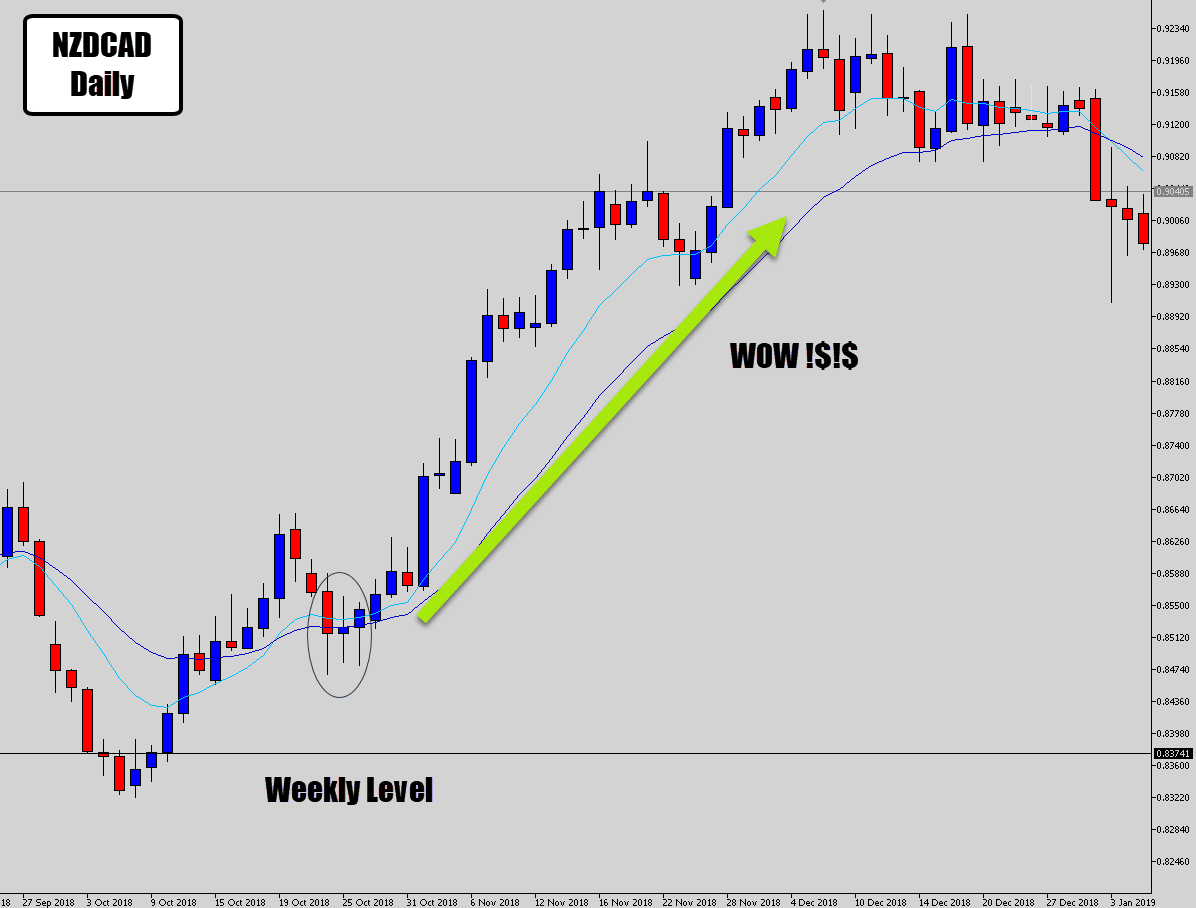 Oh man it's always fulfilling to see these price action trades explode like this.
Trading follow up signals after a bounce off a weekly level is one of my favorite ways to get into move if you missed the initial weekly level bounce.
As you can see, even if you miss the initial signal / bounce off the major support or resistance, there still can be high potential for you to hit high reward targets.
Best of luck on the charts guys!