NZDJPY Prints Price Action Reversal Signal Off Major Level
There have been some nice moves recently, especially for trend followers.
With roll out of high impact news releases, we've seen a lot of volatility in the major pairs – especial in the USD.
Last session the USD index bounced off a major resistance level, which the effects could bee seen across a lot of pairs today.
There a few reversal signals around, mainly looking at the ones that have dropped on the AUDUSD, and NZDJPY – which is the chart I am talking about today.
Starting from the top, we can see the weekly chart of NZDJPY above highlighting the major resistance level in play here.
This level has been a proven turning point in the recent chart history. If the market reverses here again, we could see a strong down move.
Now let's drill down to the daily chart…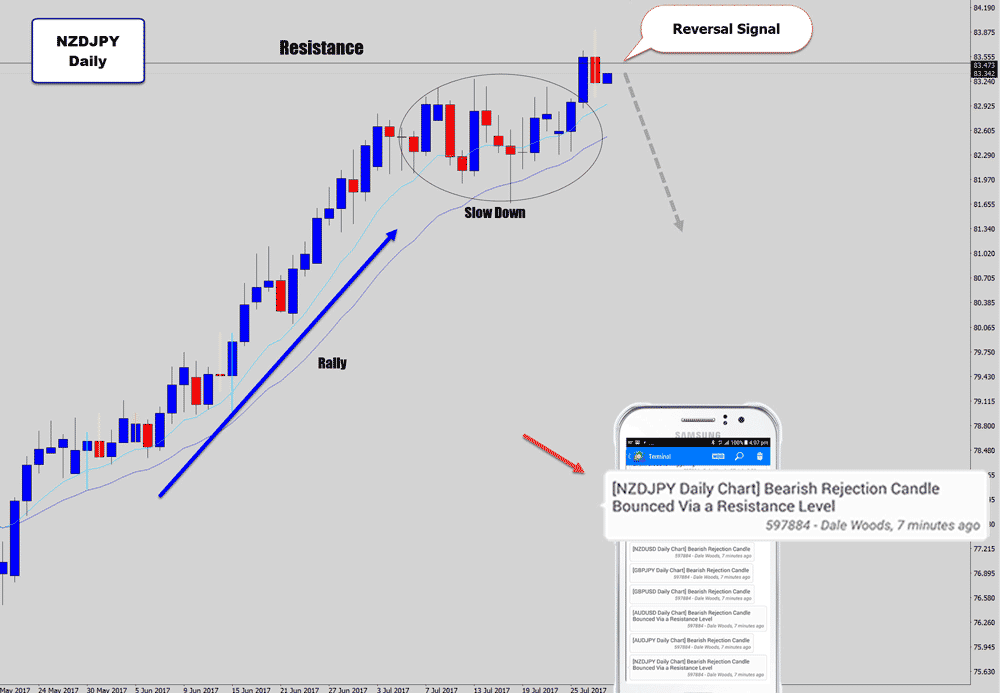 One of the obvious things we spot at first glance is the really strong proceeding bullish trend.
But just to the left, we have seen a substantial slow down in momentum though, which could be a small sign of exhaustion for the bulls..
The market did make one more push up this week.. right into that weekly resistance I just showed you above  – where the market now printed a large bearish rejection candle as a result of denial of higher prices off the major level.
The bullish rejection candle has a nice bearish body on it – demonstrating the close price was weaker than the open price of the day, and my battle station chart assistant  tool for mt4 picked up the candle pattern also.
Looking to see if I can grab a retracement entry of the rejection candle in the Asian session.
Otherwise, I will be looking for bearish breakouts after London opens.
If the market does follow through with a bearish reversal here – there is a lot of downside potential.
Best of luck on the charts 🙂
Want to Try My MT4/5 Tools ? Download Here...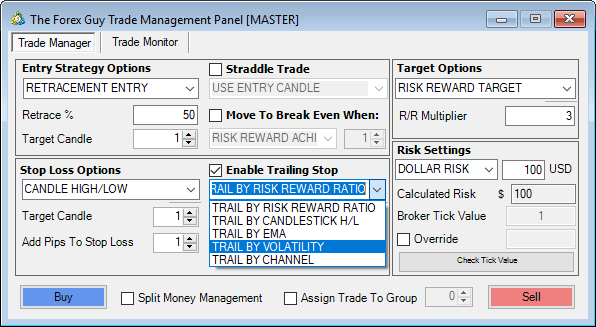 Trade Panel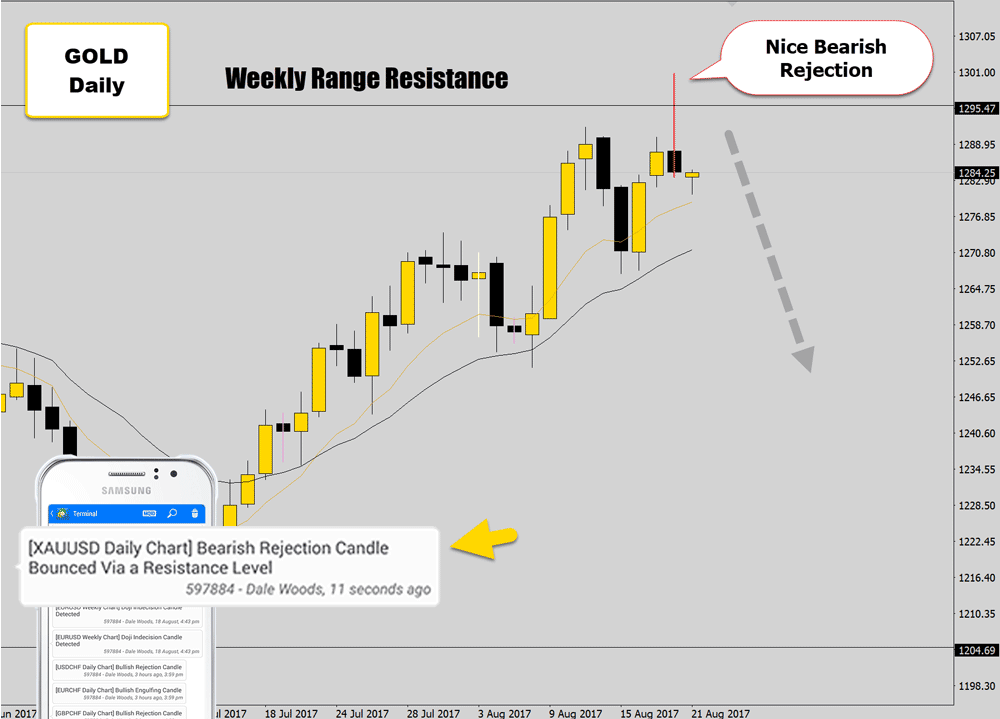 Battle Station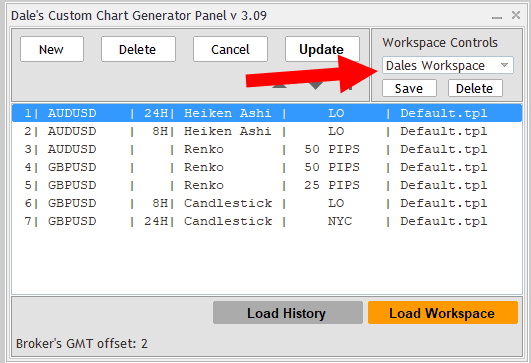 Chart Builder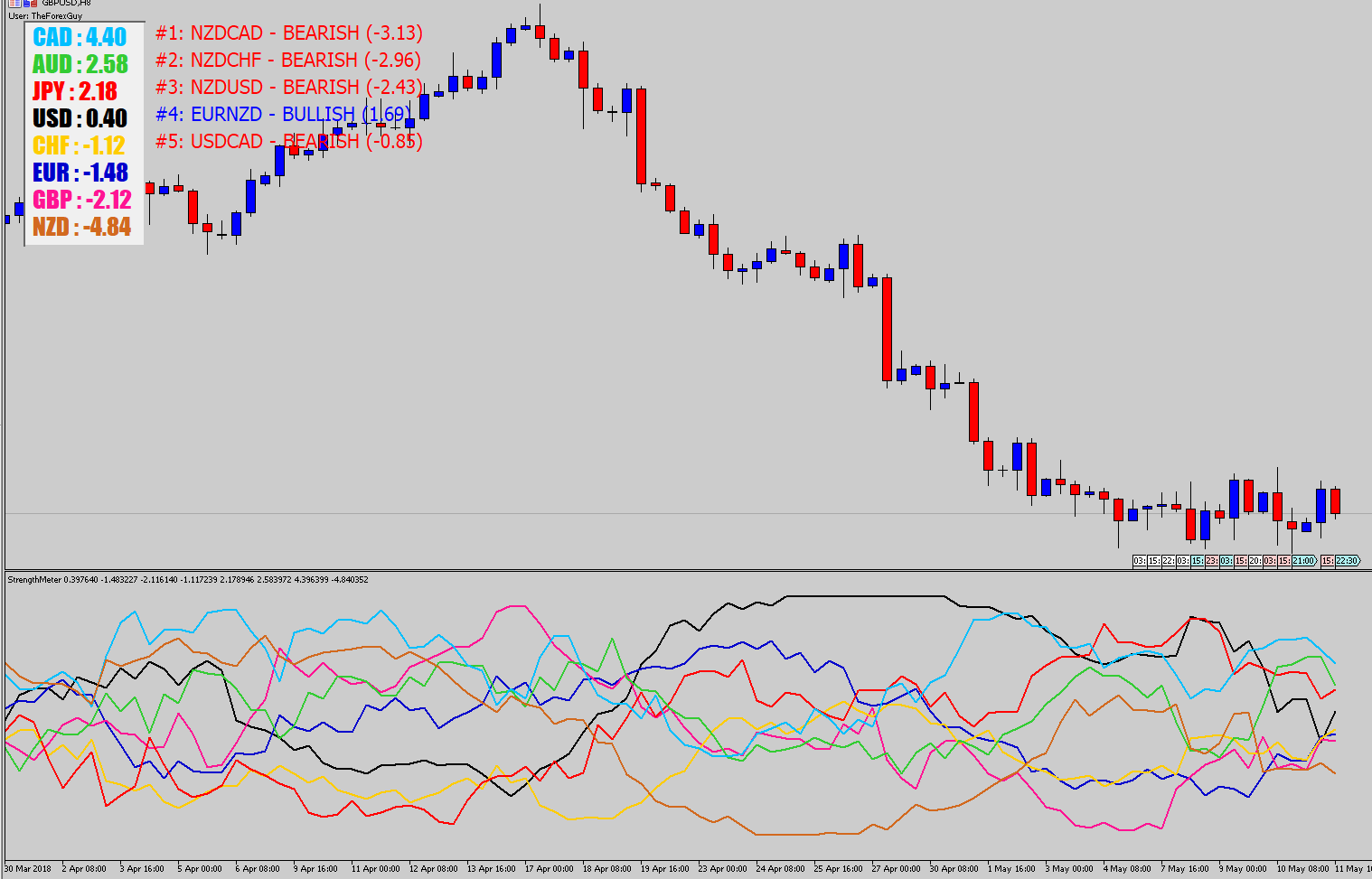 Market Analytics
Howdy traders,
By popular request, I've release trial versions of all my custom MT4/5 tools myself and the War Room traders are using in our day to day trading.
Follow the download button below if you would like to try them out :).
Download