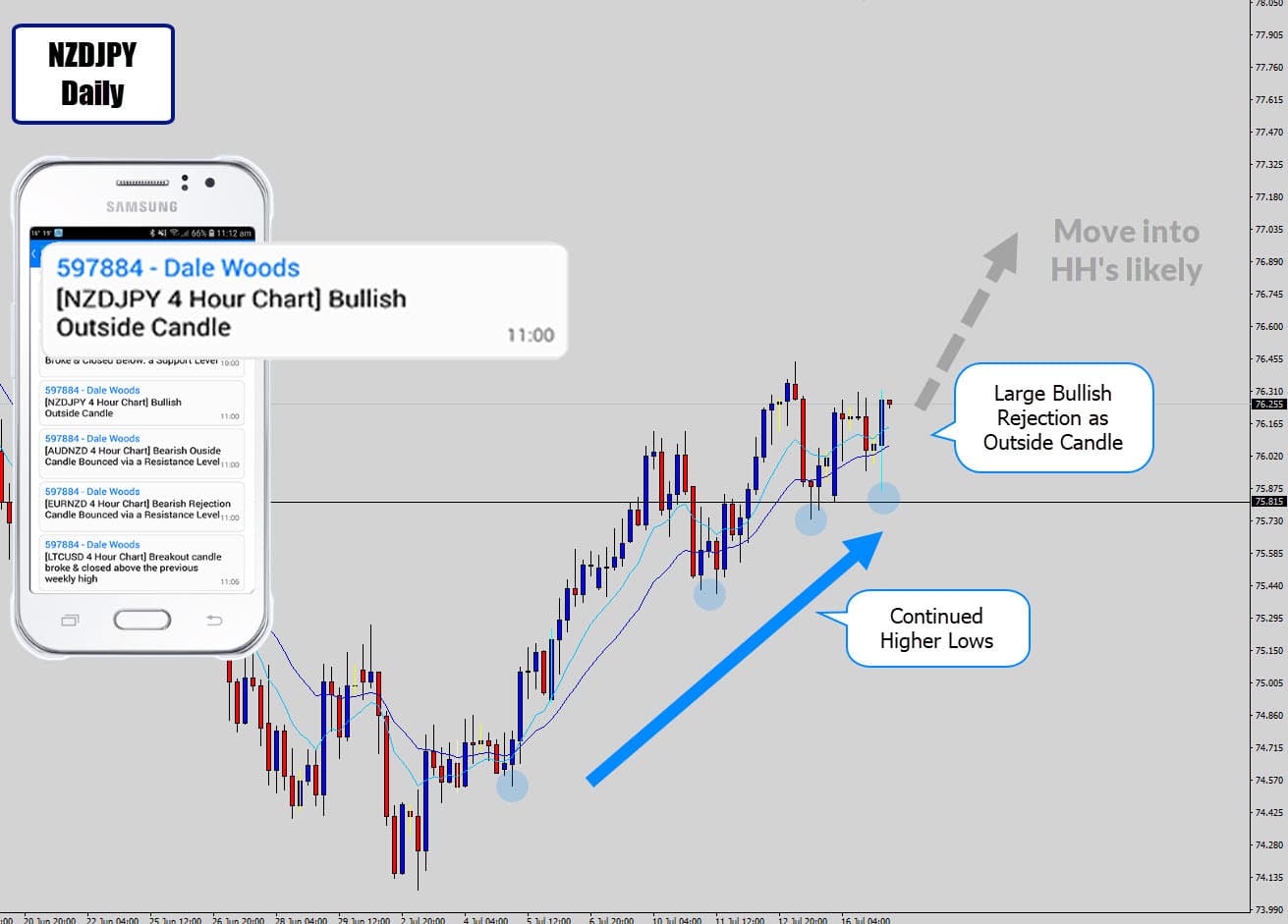 Got a few Battle Station alerts about NZD pairs printing price action signals this morning. It appears NZD strength is the theme to kick off the week!
The two that caught my attention were AUDNZD and NZDJPY – I just placed an order on AUDNZD and spoke about that in the War Room – because I like the weekly level in play there, but the NZDJPY also a nice trend trade setup too.
If we look left we can see NZDJPY has been making consistent higher lows with this trend (a sign of strength), and we're now seeing price pick up off the next higher low.
The rejection of lower prices caused the 4 hour to print a bullish outside candle, which is a sign of continued strength here. Signals of strength means we're likely too see the market push into higher highs.
The next weekly resistance level is a long way away so there is plenty of upside potential if the price action does push into new highs.
Best of luck on the charts!
One Explosive Bar Follows!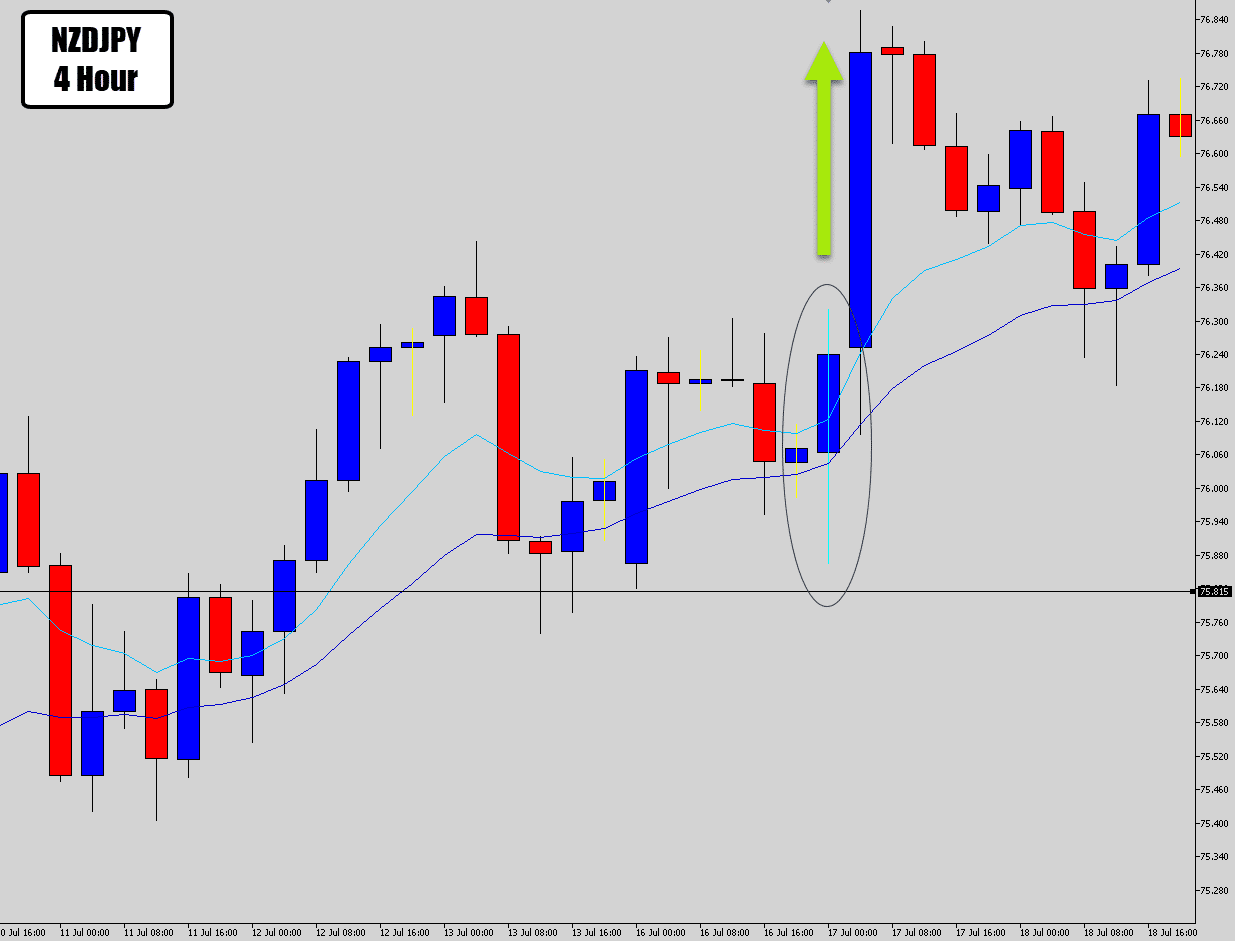 Well that escalated quickly…
NZDJPY wasted no time launching towards much higher prices! Very nice follow-through!
Did you get an entry? There was a moderate pull back which could have triggered quite a few retracement style orders.
With a retracement order, 1:3 risk/reward could have been hit very quickly.
Behind 3x reward, I don't think any higher targets would have been met – NZDJPY stalled shortly after and price followed through with a deeper retracement.
But hey, if you want to try out my Battle Station for MT4/5 – look for the download widget below and you can start getting alerts like these 🙂
We use the Battle Station to help let us know when these intra-day signals pop up, it's been very useful in catching trades you otherwise would have missed!
Best of luck on the charts traders!