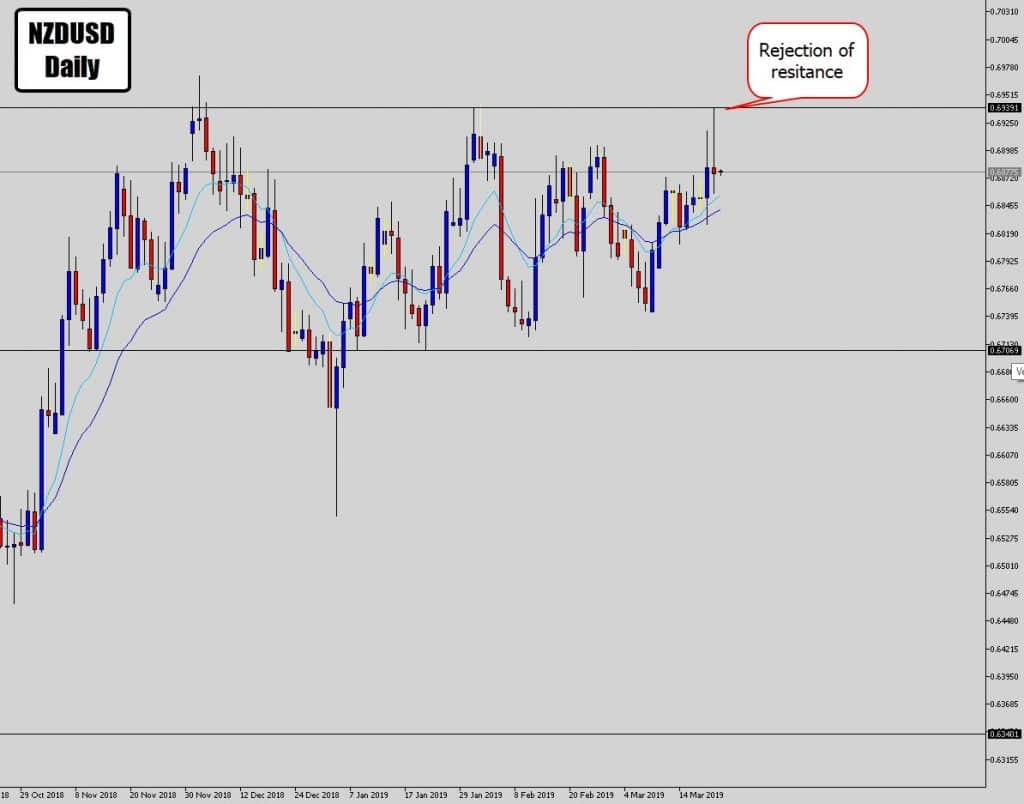 Forex trading kept simple usually produces the best results, and there is nothing simpler than a Range signal.
Simple range structure visible here on NZDUSD and the focus points of the range are obvious the top and bottom.
Last session we got a large bearish rejection signal at the range top.
The simplicity is this: Range top is where best range sell signals form, and the bearish rejection candle is evidence the range wants to go through another cycle.
With a nicely sized rejection candle like this, we can look for pull back style entry strategies to tighten up the stop loss.
A simple 3x target is recommended for newbies – but the maximum I would target is the range bottom to get a "full" cycle of the ranging price action.
Best of luck for those trading this one.
Range Trade Plays Out Like Text Book Examples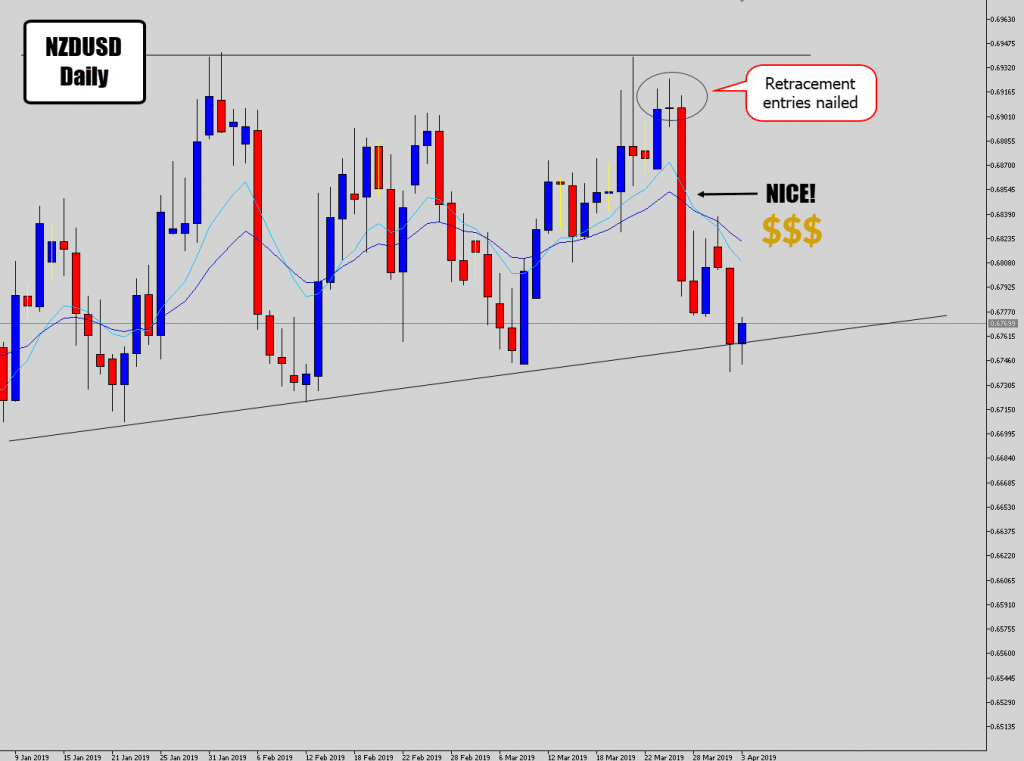 So this range trade idea played out nicely. Notice how it was just that one trading day that brought in the profit.
Probably a good time to thinking about an exit on this one if you haven't already. I noticed the bottom range structure is better defined more like a trend line.
Something I overlooked when I initially posted the idea.
If this bottom trend line does hold as the structure support, then we should really consider taking profit while we're up good R/R.
Especially so if a nice buy signal pops up on the bottom here, that would be strong evidence NZDUSD is going to bounce and potentially fully cycle back up to the resistance.
So there could be a chance to catch a move back up as well.
But I hope you guys made some returns on this one – if you like price action trading in this way, I do have a War Room for traders that you can check out if you're interested.
Until next time, best of luck out there on the charts.