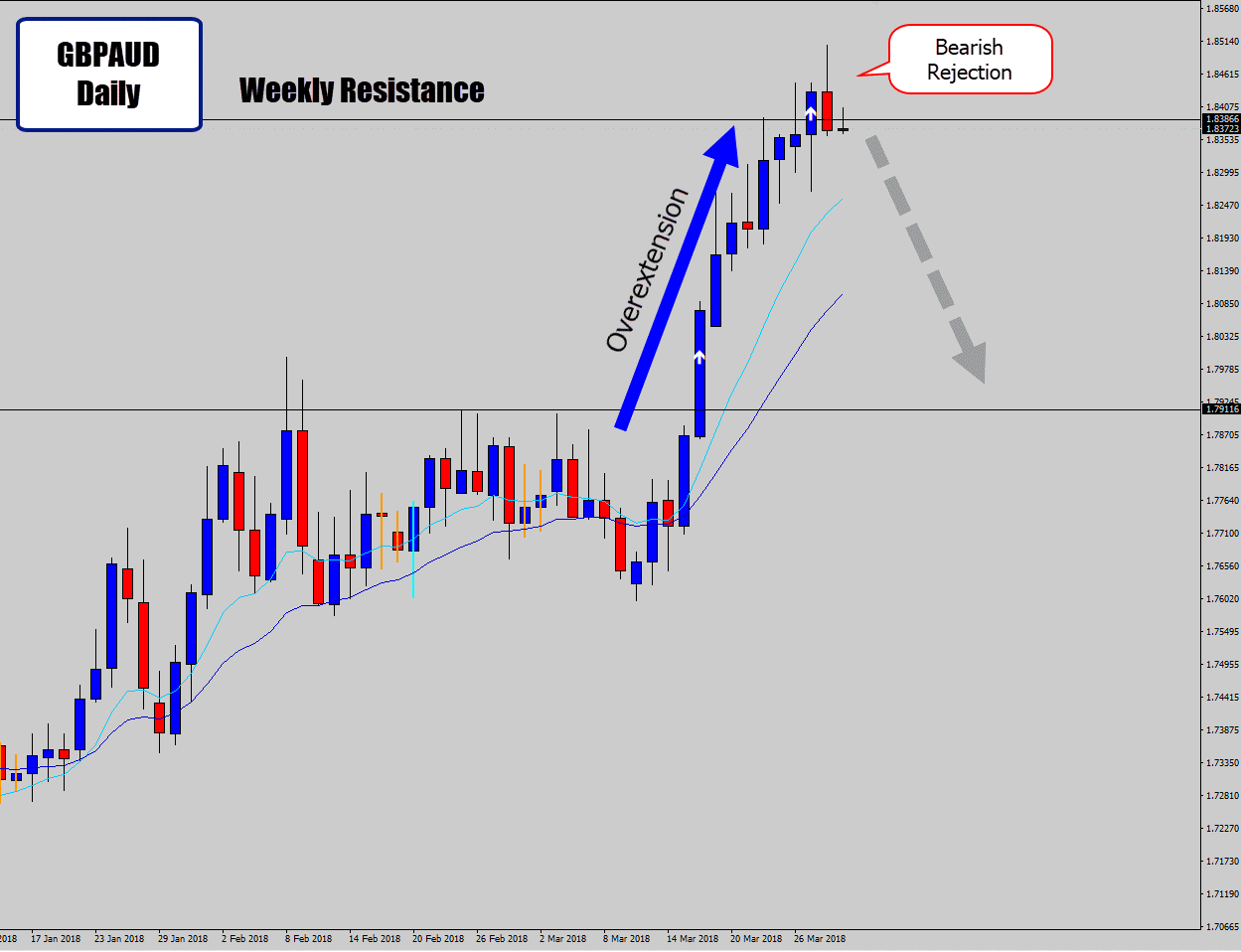 This setup was called out by Joshgagnuss in the War Room chat – shout out to Josh for this.
I actually overlooked this one because my weekly level wasn't marked correctly.
GBPAUD has made a really strong push to the upside the last few weeks, just a tall tower of strong bullish candles. When I see this kind of towering, I know the market is likely to be 'spent' and a violent correction could be around the corner.
With the over extension in mine, I now see the GBPAUD market has bumped into a big weekly resistance level – an anticipated major turning point in the market.
To add fuel to the fire, a large bearish rejection candle (a price action reversal signal) has formed at this location.
This setup is a potential catalyst for a strong move down, with high reward potential if the setup does cause price to fall.
Best of luck on the charts!