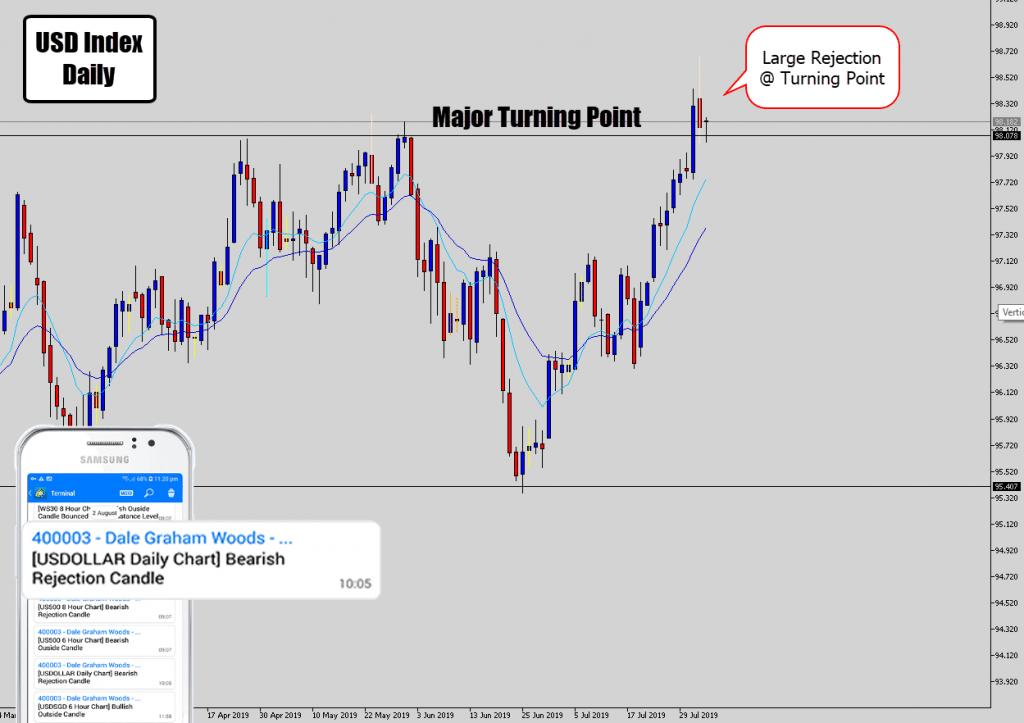 So the USD has been a focus currency again these last few weeks.
Especially this week since the Fed came out with their big interest rate drop and policy speech (the most volatile news event anticipated by the market).
What we're left with is a very large bearish rejection candle on the daily chart of the USD index.
This is significant from a price action trader's perspective because it aligns with a major turning point at this resistance here.
The USD index has been range bound from a macro perspective, and this resistance is where we've seen the bearish moves explode from.
I know price overshot the range top, but that's common, now we can see this is more of a "fake out" move as last session was heavily bearish – leaving behind the large bearish rejection signal.
So the downside potential looks good here, we might get a move to the range bottom, but there is room for good reward before price hits that support.
A retracement entry is what we want but unlikely, because these fake out moves tend to breakout and collapse quickly with follow through.
You can see the Battle Station alert message that was picked up when this signal formed, amongst others. If you want to try out my Battle Station and other tools, look for the tool download widget below.
Best of luck on those trading this one.