USD Index Price Action Swing Trade Signal – Potentially Catching the Bottom Of A Massive Rally
The USD has been a pretty hot market this year, and it is looking like it's getting fired up to make another big move. You can see above my battle station indicator fired off a very informative alert this morning.
Our recency bias would probably encourage us that the USD is bearish right now, but a technical change is evident on the chart, and the price action is starting to push to the high side.
Let's do some top-down analysis, check out the weekly chart…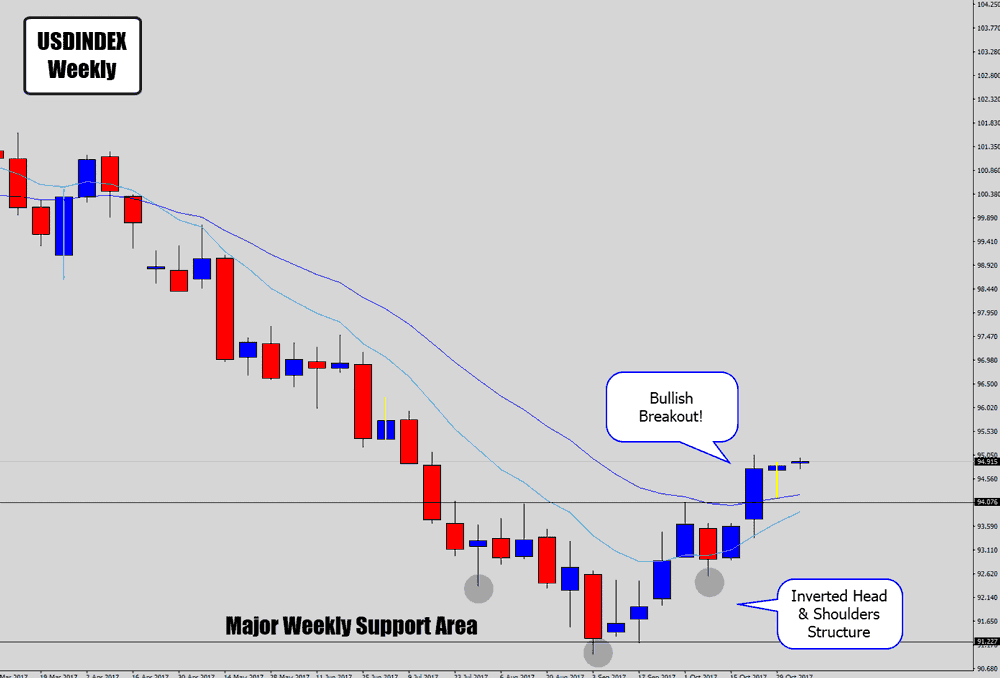 The weekly chart above shows a very strong long term bullish pattern – the inverted head and shoulders structure.
Basically you get these form when lower lows start to change into higher lows. They also hold a lot of value when stacked with a weekly turning point, and in this case that is certainly true.
In the last two weeks, we've see the market break into higher highs, triggering the inverted h&s pattern.
So everything is looking very bullish now, so on the daily chart we wait for an opportunity to buy in with the emerging trend.
At the end of last week, the market printed a bullish rejection signal – a candlestick pattern that shows a denial of lower prices, and strength in the market.
The rejection candle made a higher low on the daily chart, and it's coming off the old weekly level (previous resistance), and the mean value – so, we're in a good position to be buying right now.
I am looking to grab a pull back entry on this one, to try catch a really good entry price.
If this setup takes off, there is a lot of upside potential here… this could be the beginnings of a large emerging uptrend. If you get into a long position here, and you are very patient with yourself, you could ride this out to very high return on risk.
Patience is the money word right there.
Best of luck on the charts guys!
Want to Try My MT4/5 Tools ? Download Here...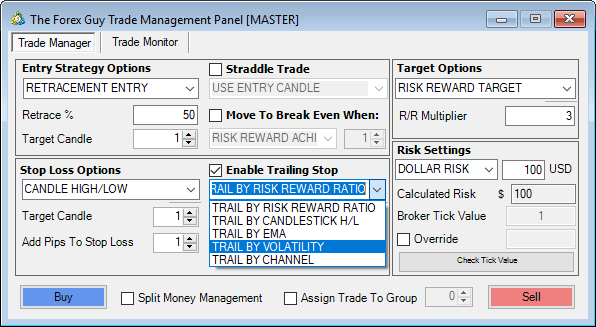 Trade Panel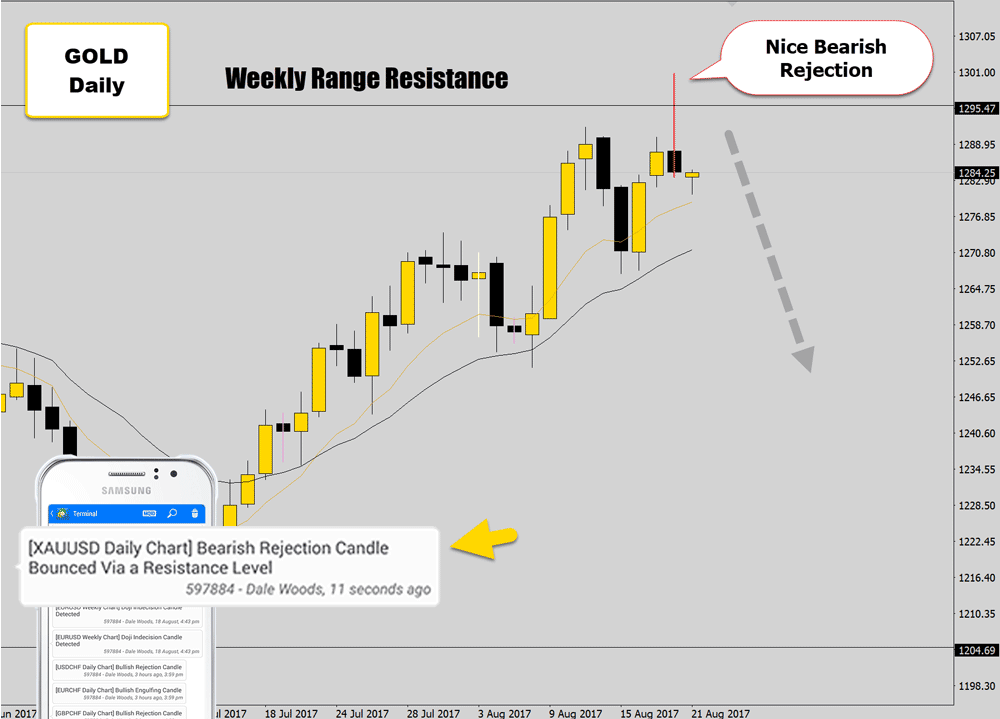 Battle Station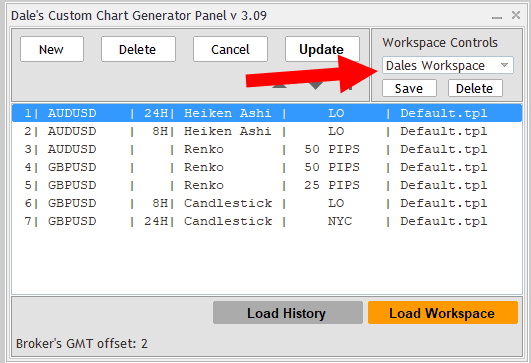 Chart Builder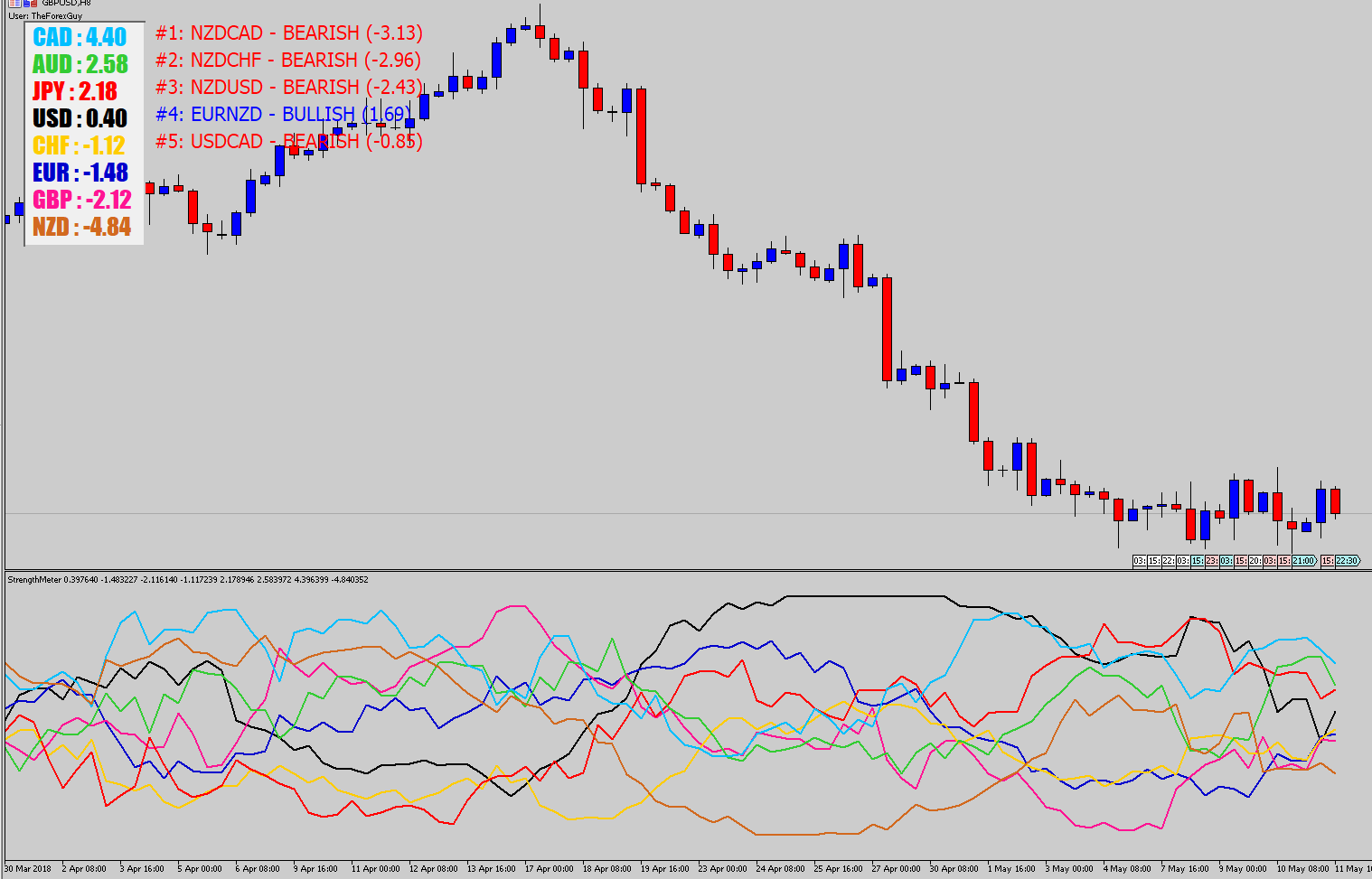 Market Analytics
Howdy traders,
By popular request, I've release trial versions of all my custom MT4/5 tools myself and the War Room traders are using in our day to day trading.
Follow the download button below if you would like to try them out :).
Download