The USD woke up last session, driving a lot of sexy price action on major pairs, indicies & metals.
Not going to cover them all here because I don't want this post to turn into a 2000 page pdf report, but lets check out the AUDUSD first.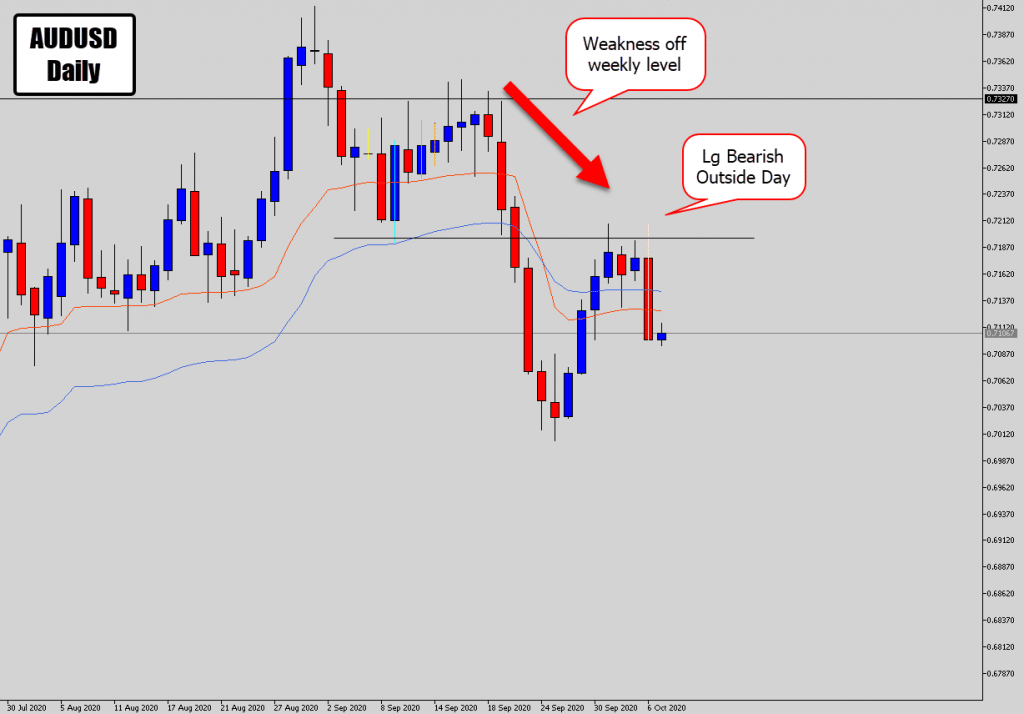 AUDUSD is weaking after a bounce off a weekly resistance level.
When you seen these major levels respected, looking for follow up signals is a good strategy.
The Daily chart is graced with a large bearish outside candle which weighs the chart heavily for further downside movement this week.
Next up, the sister market – NZDUSD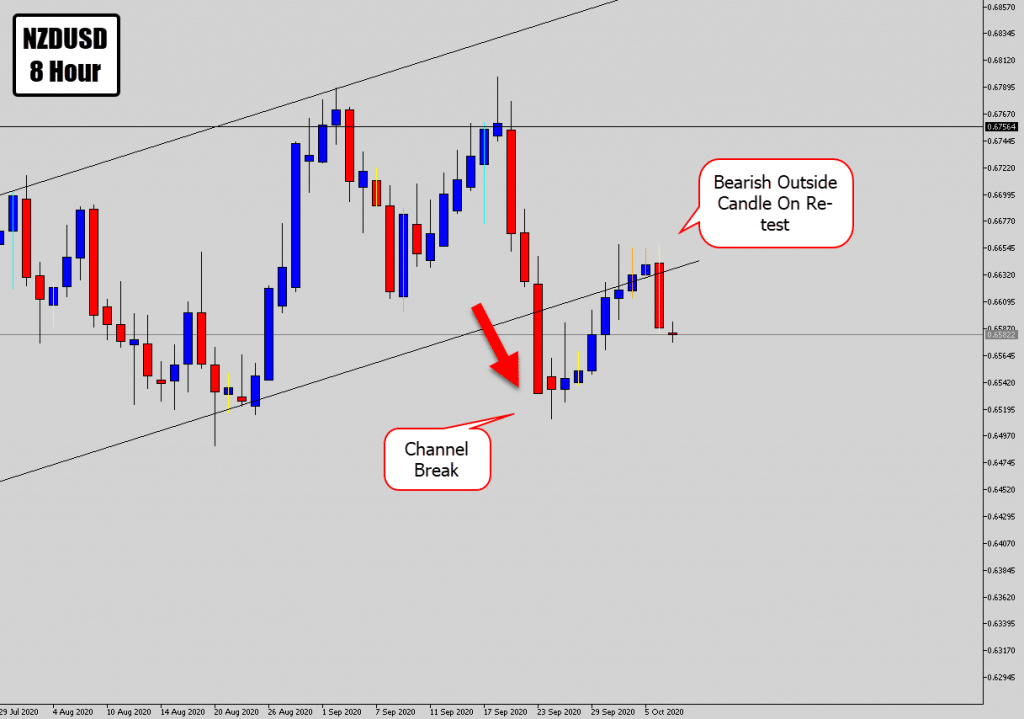 Another bearish situation thanks to that USD strength.
This one a little clearer with how the price action is manuvering around the market structure.
A channel was broken, price locked in a lower low and now we're seeing the retracement + re-test.
We've got a bearish outside candle here on the 8 hour chart confirming weakness and exposing the potential for lower prices.
It's all correlated to the USD movement, if the USD doesn't follow through with yesterday's movement – all these signals will likely fail with it.
Best of luck on the charts.