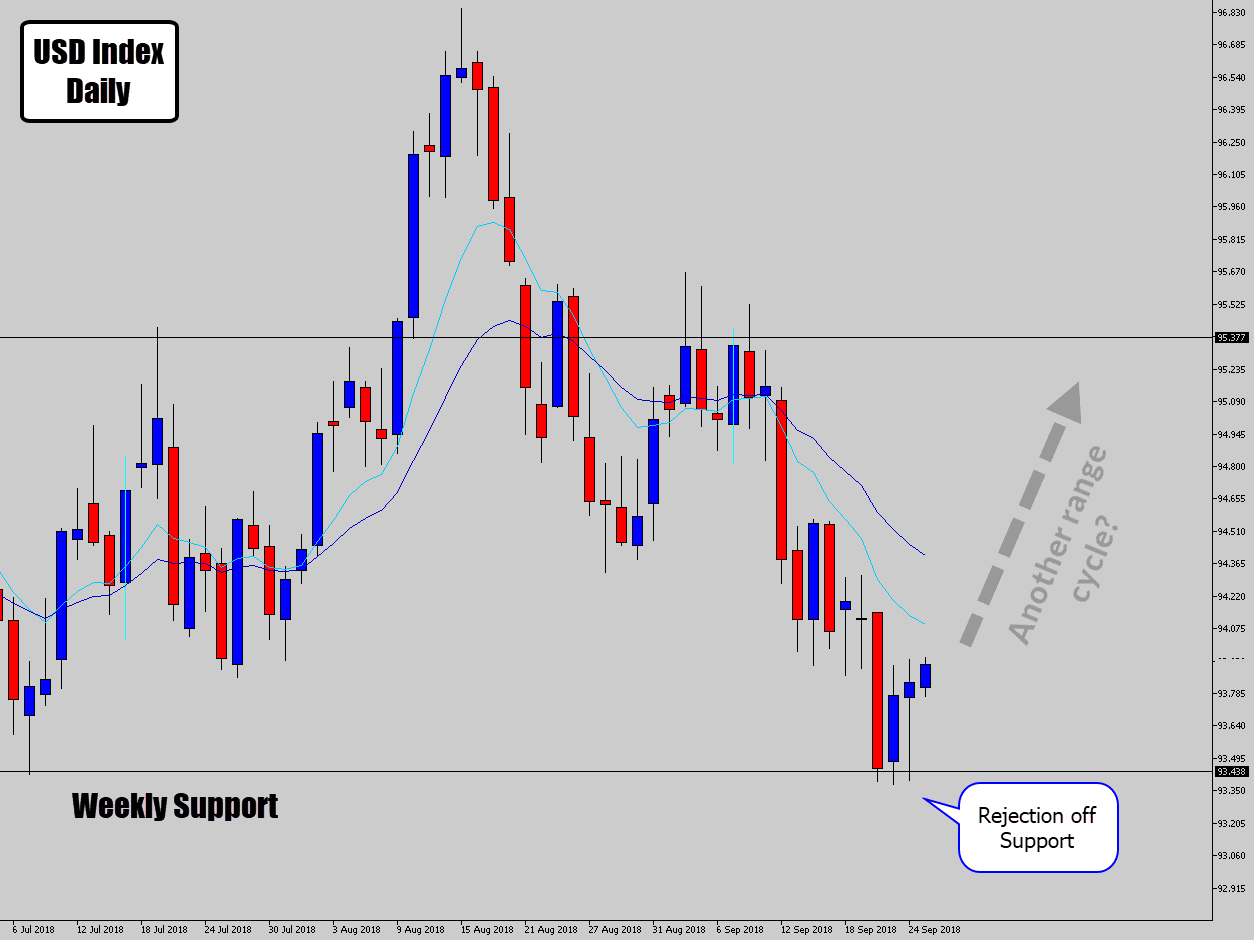 The USD Index has been deadlocked in this range for months now.
We recently seen a very convincing breakout back in August… but it collapsed as quick as it rallied.
Now we've tumbled back to the range support, which is a major structural level for this market.
These are the levels where you can expect the market to make reversals, and the price action backs that idea here by printing a bullish rejection candle off the level.
The rejection communicates strength coming back here defending the range bottom. If you look to the left, the previous test of support also produced a bullish rejection candle, which seen the USD follow through with a range cycle.
If this signal follows through, we could see another cycle of the range, and a push up to the range top.
Conversely, if the market breaks lower – I wouldn't trust that, as these major levels are notorious for producing fake outs… don't get trapped into those here!
And The Cycle of the Range Goes On…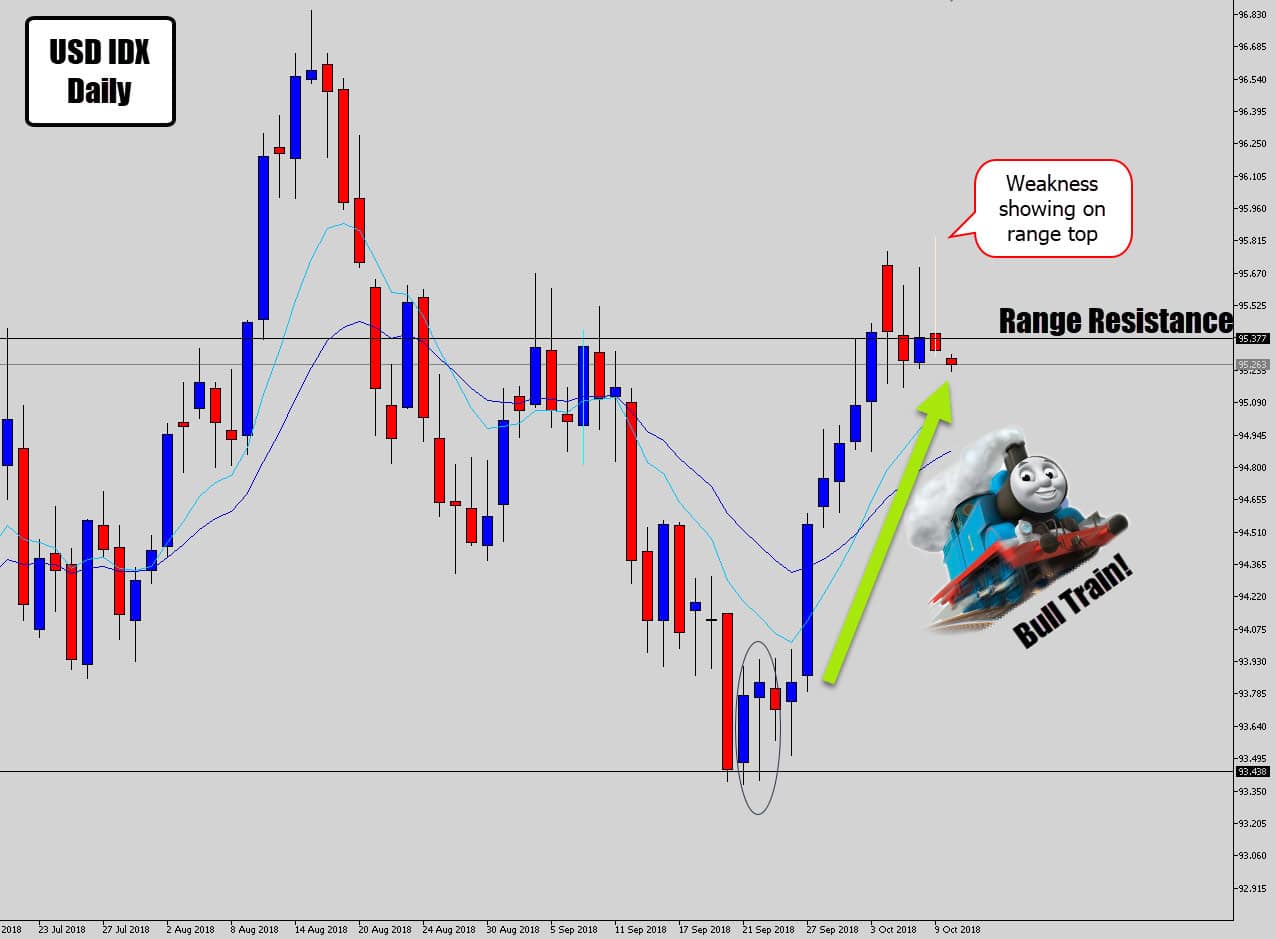 Wow!
Now that's a nice bullish response from the range bottom. All aboard the rally train for sure.
No doubt this was an epic price action signal, but wait… there's more!
Now the USD index is starting to print bearish signals at the top of the range, suggesting weakness is coming in and another range cycle is likely to happen.
Keep it simple with range structures, sell the top, buy the bottom when the price action evidence supports it.
Now we have a large bearish rejection candle on the range top, we can start thinking about how to structure a short position.
Strength Returns & Rolls Over The Bearish Signal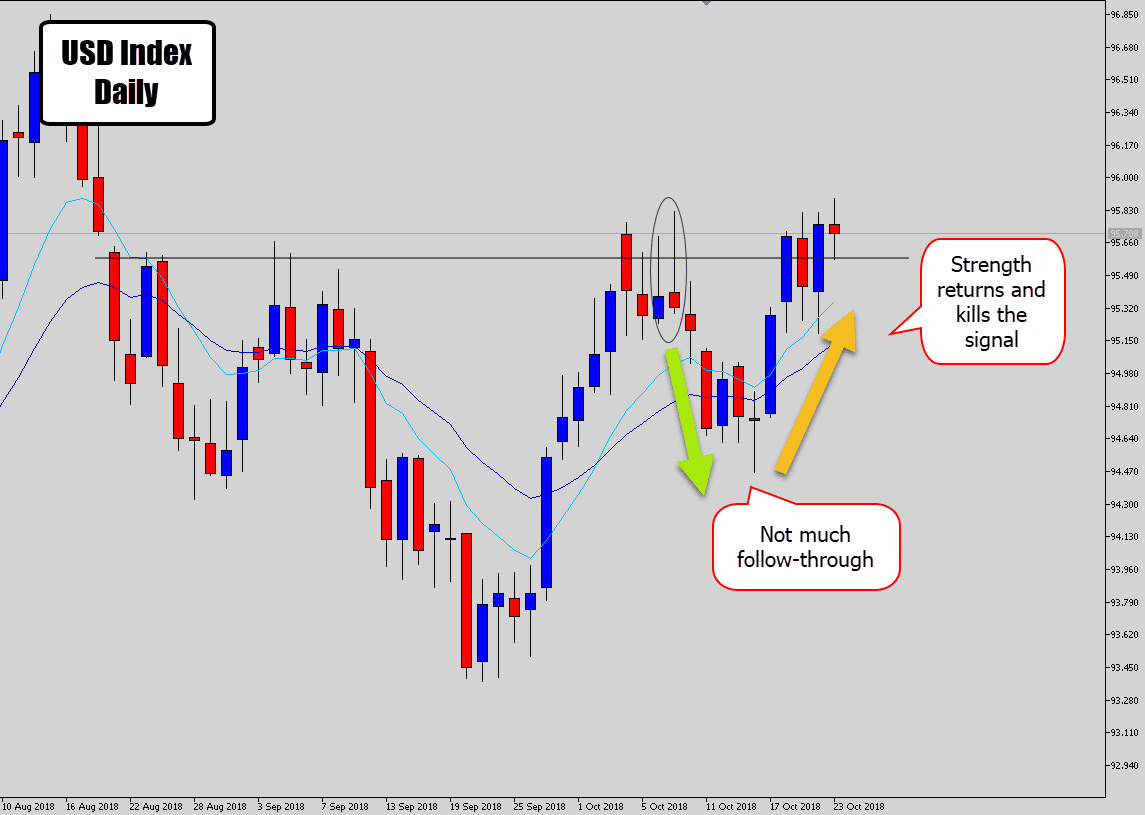 We couldn't have it so good two trades in a row 😀 Not all signals will be monster trades.
There initially was some bearish follow through from the range price action sell signal, however the follow through wasn't sustained for line, and some strength started to seep back into the USD.
The bulls picked up the paced and drove the market higher, back up to the range top and rolled straight over the initial sell signal.
Looks like USD want to remain strong now, so if the range top breaks, we should be looking for further buy opportunities above the range top, to catch the next bull train.
Hope you caught something here!
Best of luck on the charts.