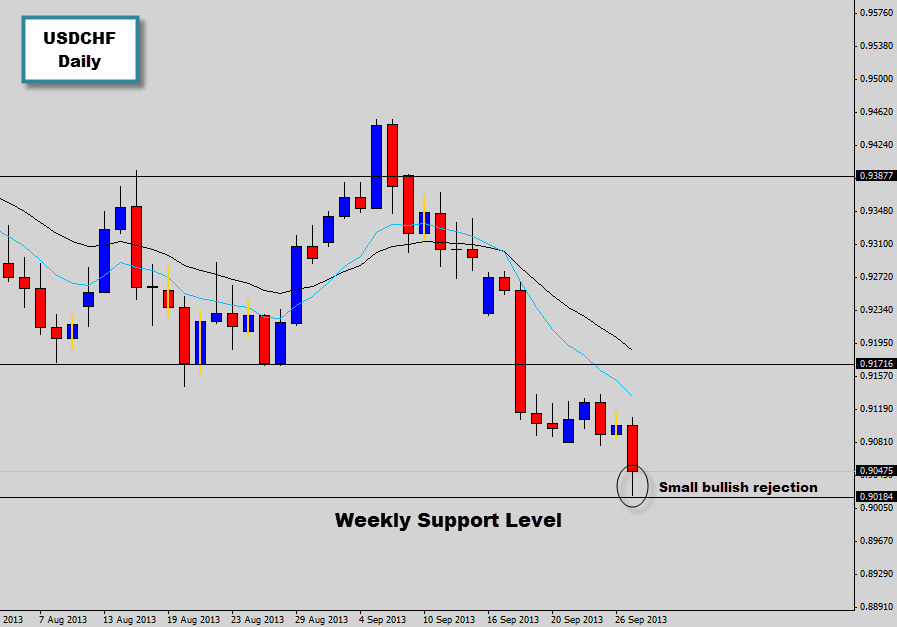 Review the charts over the weekend, we noticed that the USDCHF pair has tested a weekly support level on the last trading day last week. The market sold off aggressively into the weekly support, but the level did hold.
There is some evidence of bullish rejection looking at the small lower tail on the base of Friday's candle, but nothing we can think about buying into. Weekly levels act as major turning points in the market and are very good area to watch for countertrend trade setups.
With such a bearish close to the week, we are anticipating that the bears will try to bust through the level. If that event occurs we will be waiting on the sides to see if any attempts to break below the level turn into bearish breakout traps.
If a breakout trap occurs next week, this will demonstrate bears don't have what it takes to maintain lower prices passed the weekly turning point, and we can start considering long positions.