USDJPY Bullish Flag Pattern – Waiting For Breakout Signals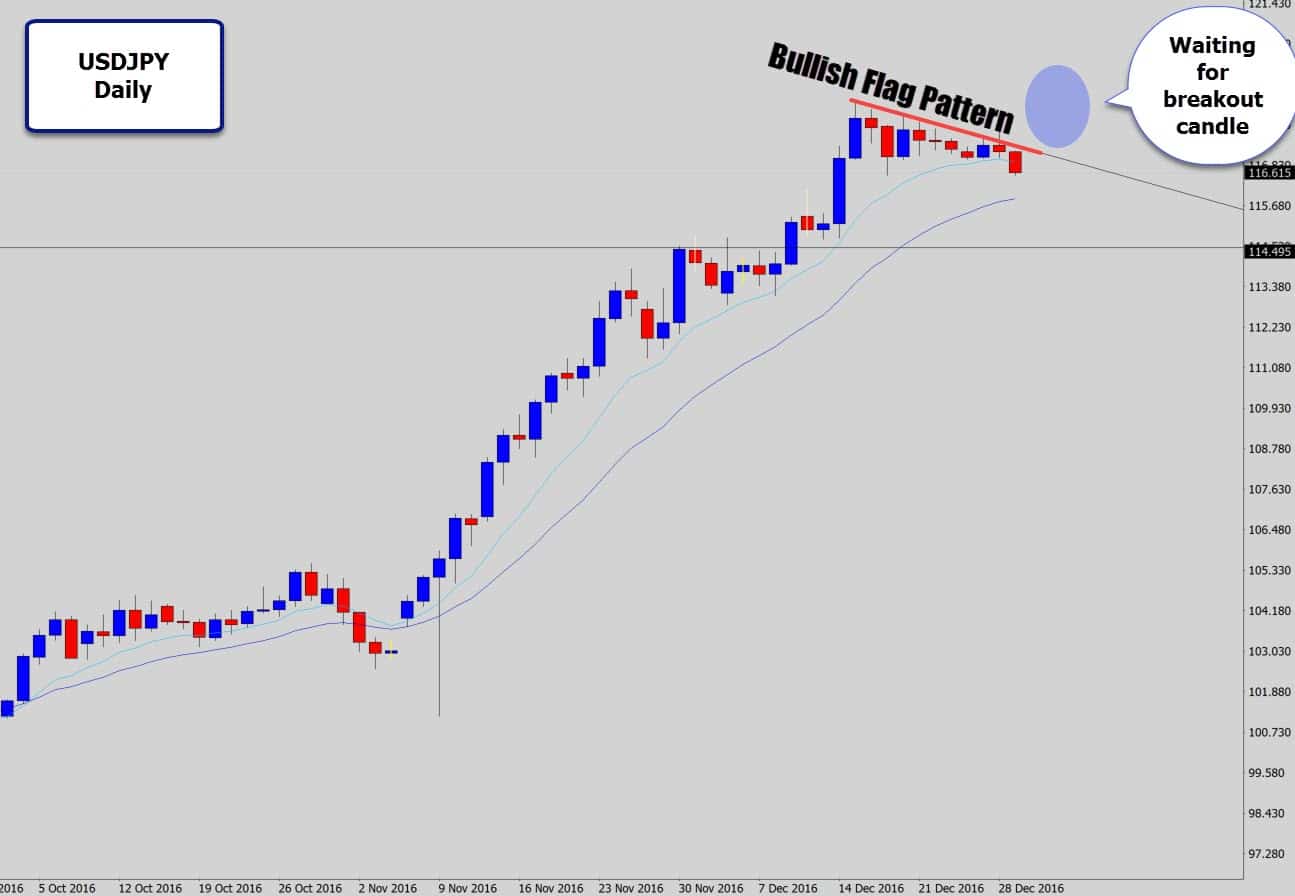 Hi Forex traders, I hope you had an excellent Christmas break. The markets will likely be slower than normal going through the New Years break.
Just noticed a bullish flag pattern here on the USDJPY daily chart, which could generate a good buying opportunity.
Flag patterns are like a 'dam wall' that forms against a clear trend in the form of a counter trend, trend line. You can see the one I've marked above.
If the 'dam wall' breaks, usually you see good trend continuation with the breakout.
Looking for a nice strong looking breakout candle here. There are various entry strategies you can use on the breakout candle, but just buying at market works pretty well.
Looking forward to trading in 2017 – best of luck on the charts guys.