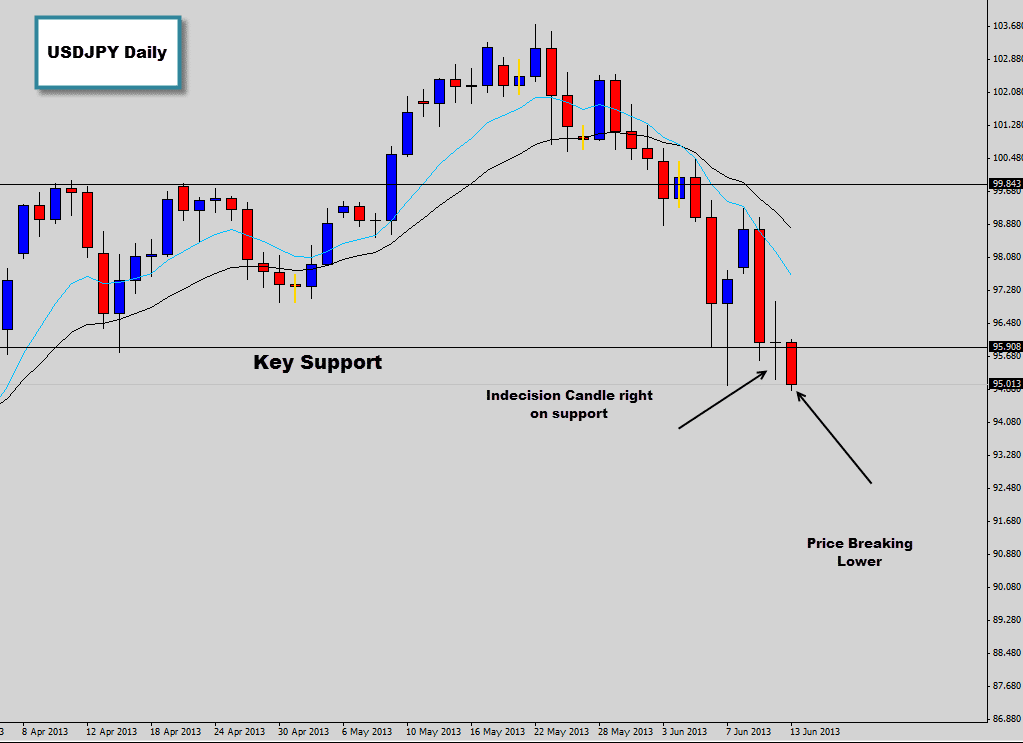 This market looks very top heavy and has aggressively been moving downward. The signal is already been triggered to the short side as I write this but it is a little risky to go short with the whole trading into support thing.
This is where your risk appetite comes in and how big it is, if you want to take the chance and go short believing the support level won't hold then the risk may pay off with high reward if that scenario plays out.
Otherwise traders can wait for a breakout, then a retest of this breakout level and go short with bearish price action signal confirmation.
Personally I don't think this support level will hold, it's already been tested once and failed. The entry point is at a distance from the mean which is a concern, but the disintegration of this support level will be a significant event on this chart if it does break.
Notice the counter trend signal that failed on this level. We did discuss this in the weekly video and did advise trades not to take this one until it produced an asian session retracement entry on the Monday.