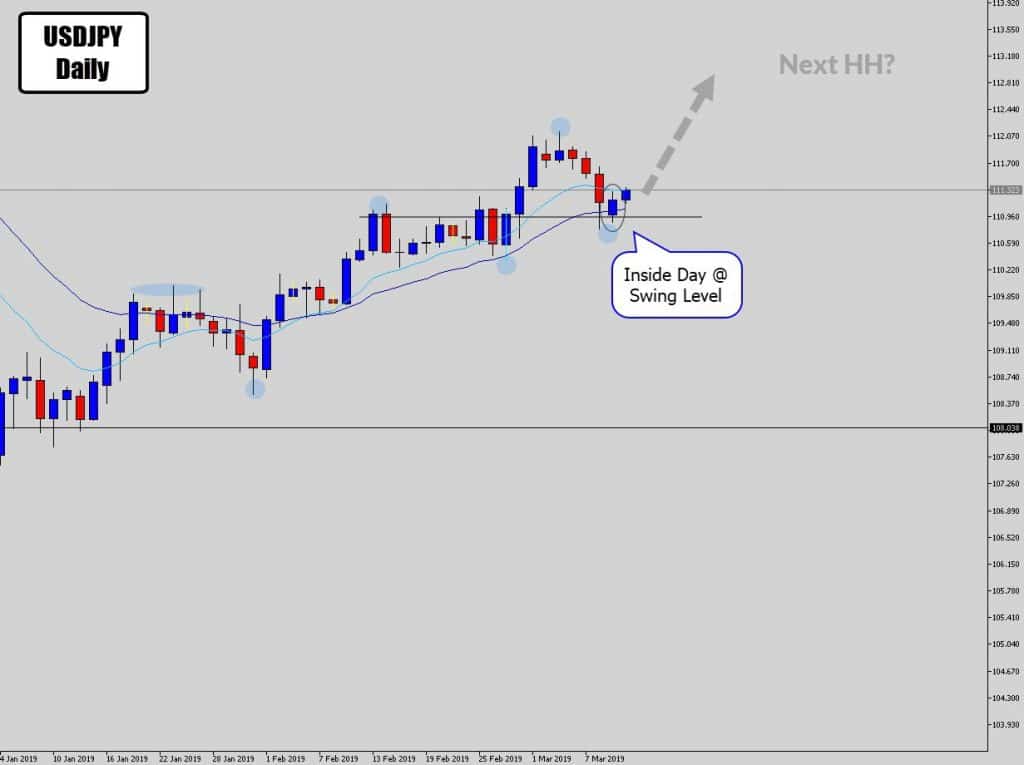 A lot of currencies are a a bit of the mess at the moment, need to be extra picky about what locations you trade your signals from – avoiding trading "mid consolidation".
USDJPY has been a small exception lately, running nice steady uptrend here on the daily chart.
The trend is evident clearly from the higher highs and higher lows.
Last week USDJPY corrected back into an important technical area for the trend and has started to bounce off a higher low.
This location is technically significant because it is a swing level within the trend (old resistance behaving as new support), and the trend mean value is also intercepting the location.
The inside day is not a "signal" to do something, but rather a framework to build a breakout trade around.
If the inside day high is broken, it could lead to a trend continuation move, so you can set breakout orders to catch this.
I prefer to wait until London opens before making any breakout trade decisions.
Best of luck on the charts.