AUDNZD Drops Bearish Swing Trade Signal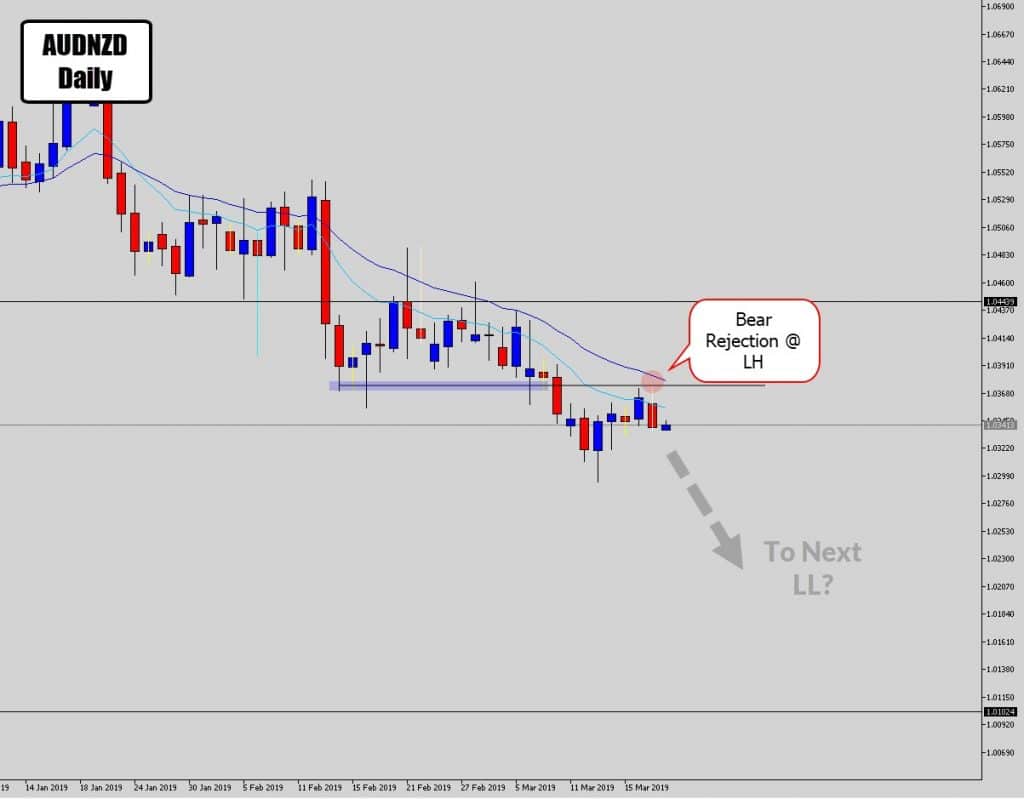 The AUDNZD has been a slow but steady "trender".
The price action recently was very congested and sideways, and grouped above a support level.
We recently seen a break of that into lower low's, setting the trend momentum into gear again.
No AUDNZD has retraced up and retested the previous support and is now holding as new resistance (a swing level is born).
AUDNZD demonstrated how it is using the level as resistance now by printing a bearish rejection candle – a sign of weakness.
My Battle Station Indicator also flagged this as a bearish rejection candle and sent out an alert to war room member's smart phones.
This bearish rejection is at the "hot spot" within the trend for selling opportunities, as it formed on a lower high, off the swing level and around the mean value area.
This rejection candle is a little smaller in range, so going for a breakout entry (when price breaks the low of the rejection candle).
Best of luck on the charts.
Want to Try My MT4/5 Tools ? Download Here...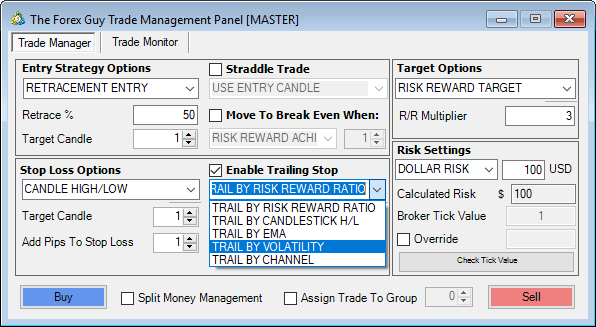 Trade Panel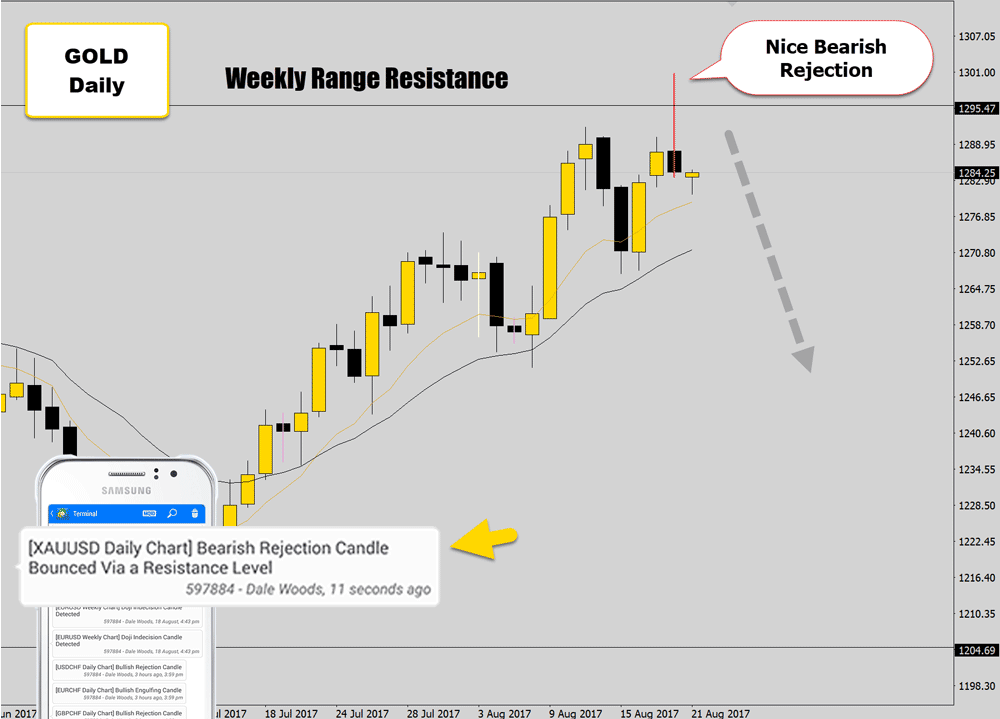 Battle Station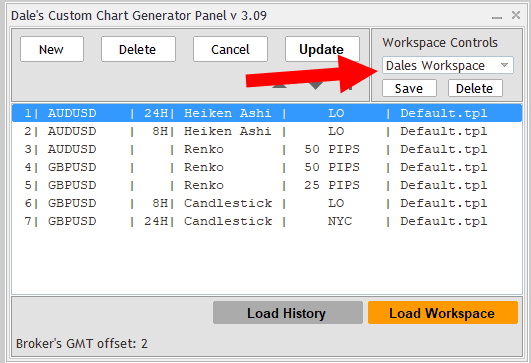 Chart Builder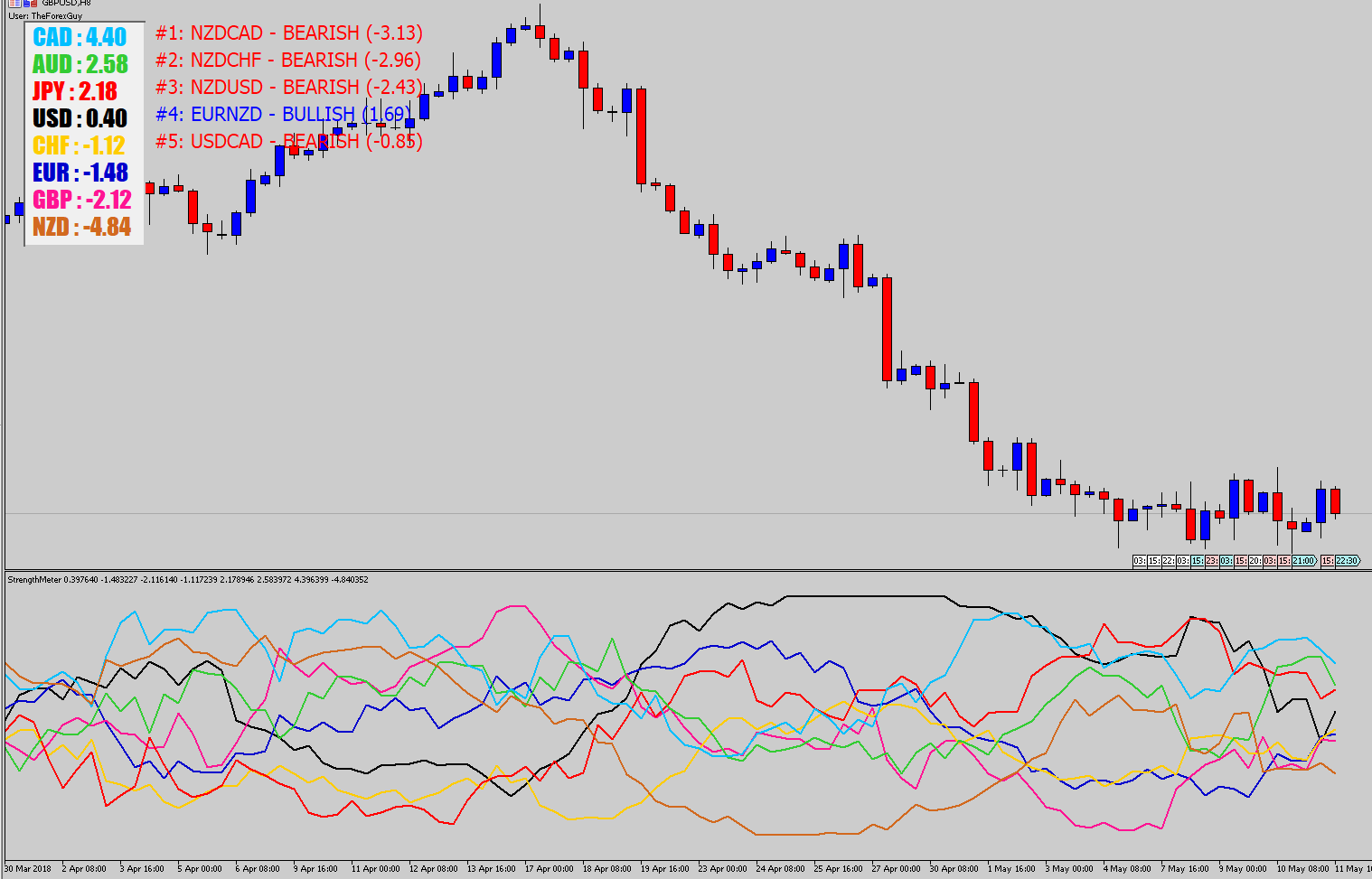 Market Analytics
Howdy traders,
By popular request, I've release trial versions of all my custom MT4/5 tools myself and the War Room traders are using in our day to day trading.
Follow the download button below if you would like to try them out :).
Download