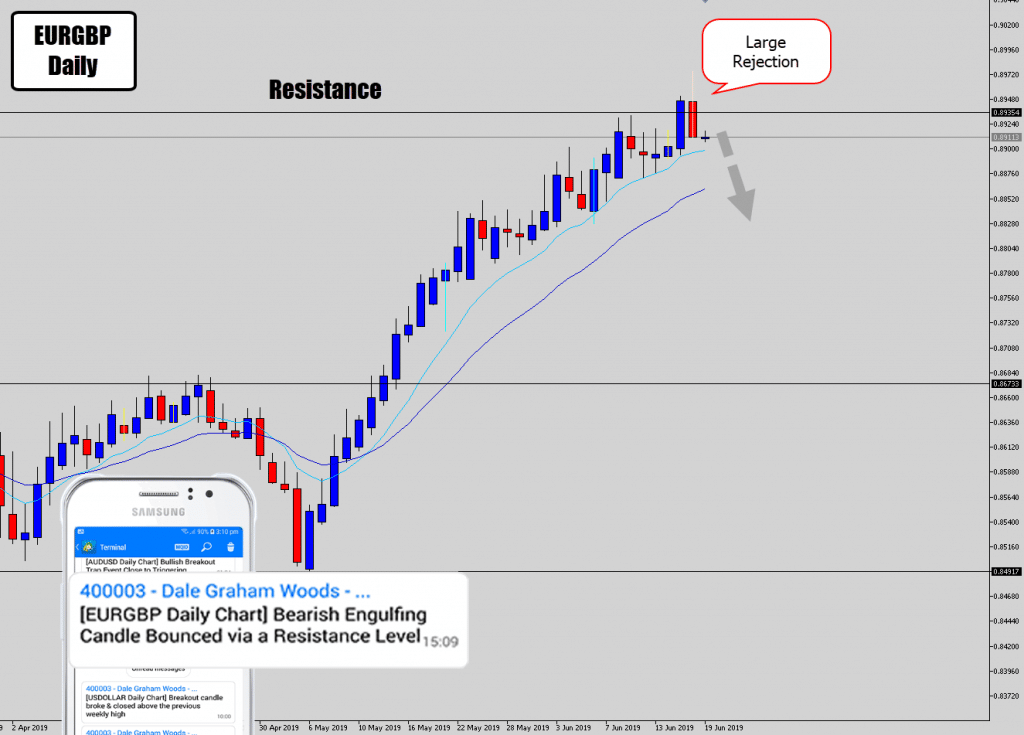 Markets were a little stale to start off this week, but when I opened the charts this morning, and looked at my Battle Station alerts, two charts popped out at me: EURAUD & EURGBP.
These two markets have big rejection candles printed on levels were we can expect reversals to occur, as the price action has done so in the past.
The mobile notification on the chart is from my Battle Station tool for MT4/5 (trial links in widget below).
These are counter trend signals, so warrant any action being taken on counter trend moves – we need need strong evidence and convincing price action signals.
I like these counter trend signals because firstly, they formed off a strong resistance level which these markets have used as turning points before.
Second, the signals are large and authoritative – really communicating a pending reversal is likely.
Getting an entry on these large candles is usually when you opt in to try grab those retracements up the candle.
But you can watch the intraday charts for further sell signals as signs of weakness, confirming the trade idea is playing out the way you anticipated and frame up your trade around the intraday "confirmation" signals.
Best of luck on the charts traders.