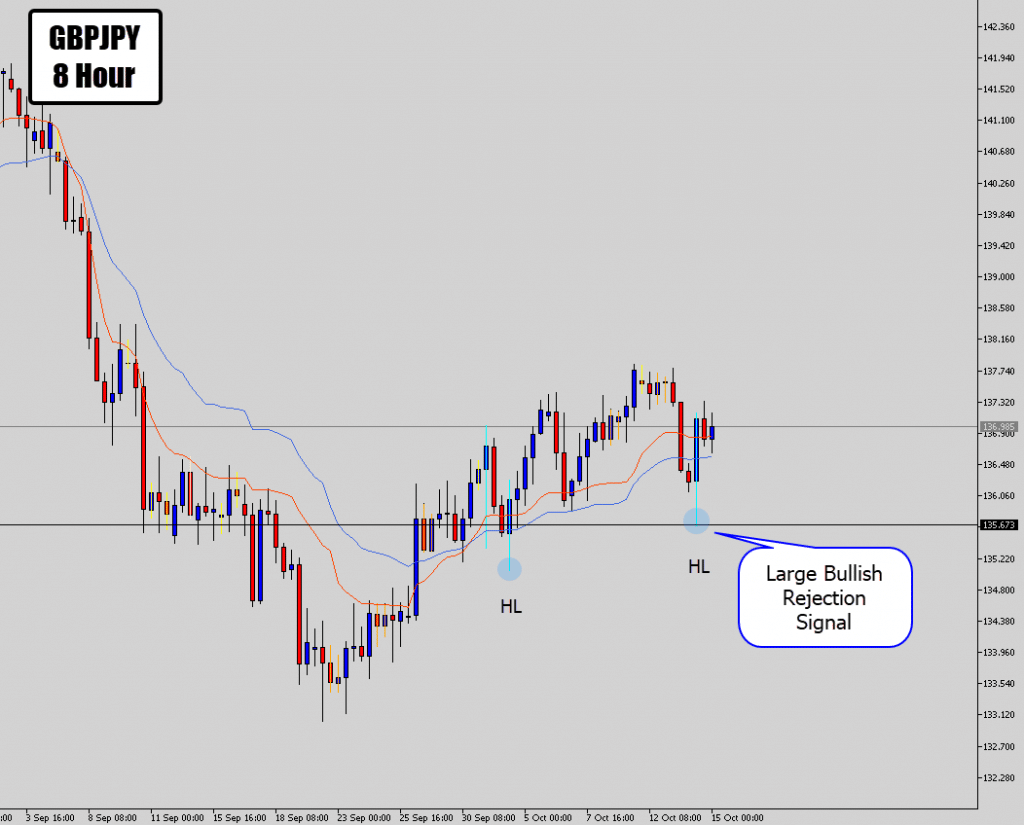 The GBP exploded last session as the bulls flooded after the Bank of England spoke. I am not sure what was said but obviously the market liked it.
This event left a large bullish rejection candle on the GBPJPY 8 hour chart, which you cannot deny is setting this market up for a move into higher highs.
GBPJPY has already been stepping up off higher lows, so everything is positioned well to support this buy signal.
If you're wondering what the blue marker is, it's my Battle Station scanner that picks up patterns like this and sends the alerts to your mobile.
Best of luck on the charts.