We've seen some crazy Corono-virus volatility in the markets the last week or so. If you were on the right side of that volatility, it's been a good two weeks!
A lot of the volatility is starting to settle a bit, and we're starting to see the mean reversions and corrections come into a lot of pairs the last day or so.
I got some Battle Station alerts about a bullish price action signal on the GBPCHF. Checking it out, it has some strong technical value behind it.
The bullish candle is showing strength off a major weekly level…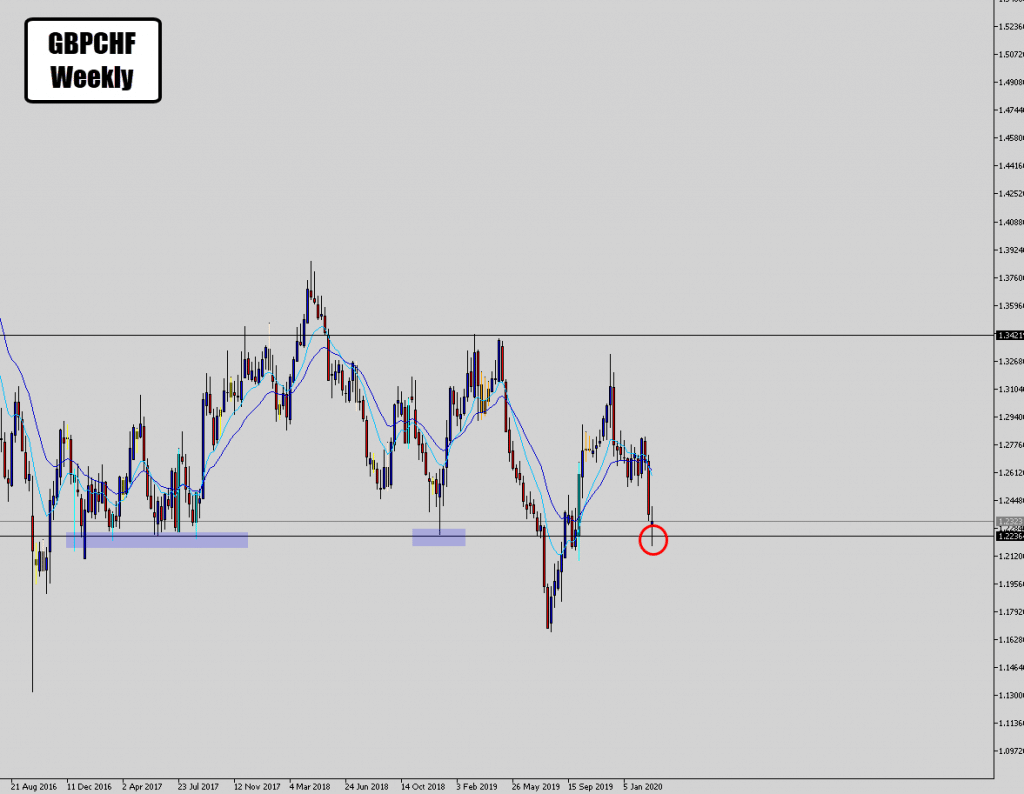 You can see above the weekly level has been a major turning point in the past.
The fact that the GBPCHF is overextended from the mean is another strong promoter of a bullish move here.
So plenty of bullish "potential energy" on this one, if the signal does pop and push higher, I believe the move can have some explosiveness in it.
Best of luck on the charts!