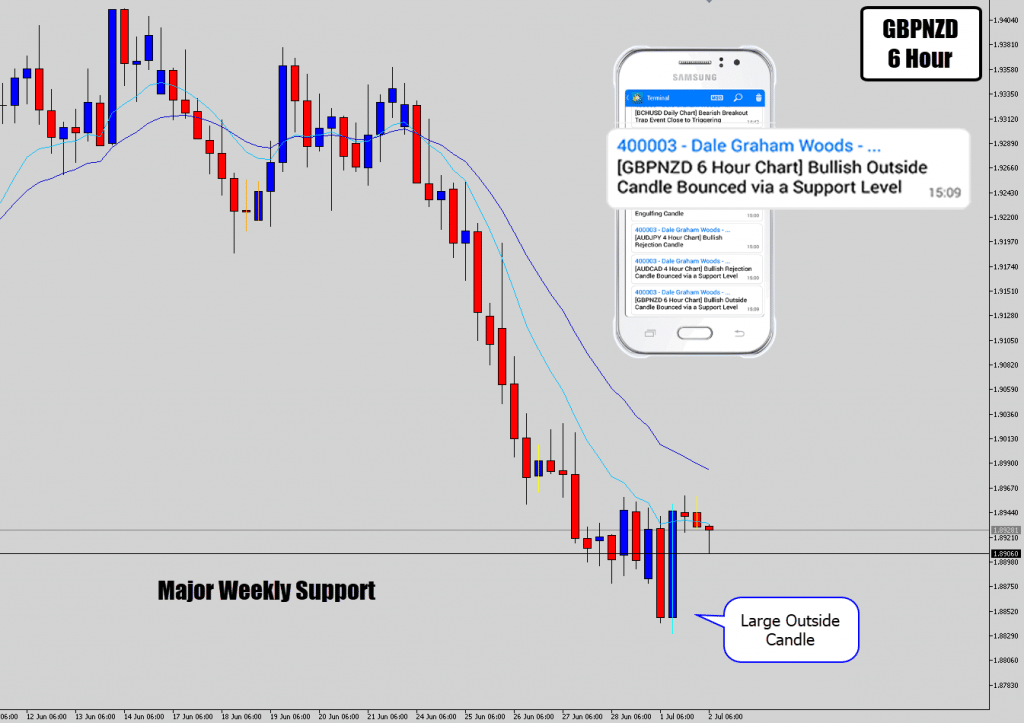 Got some big moves on the charts for a Monday session, leaving behind some beefy daily candles.
This looks like it's mostly because of a strong mean reversion on the USD.
Reviewing the pattern alerts from my Battle Station chart scanner, I noticed an outside candle reversal pattern alert on the GBPNZD 6 hour.
Following up on that, and checking out the situation on the chart, I first noticed it was sitting within a very bearish environment, but I did have level marked there.
Usually I only mark levels on my chart which are significant on the daily / weekly. This is what the level looks like on the weekly…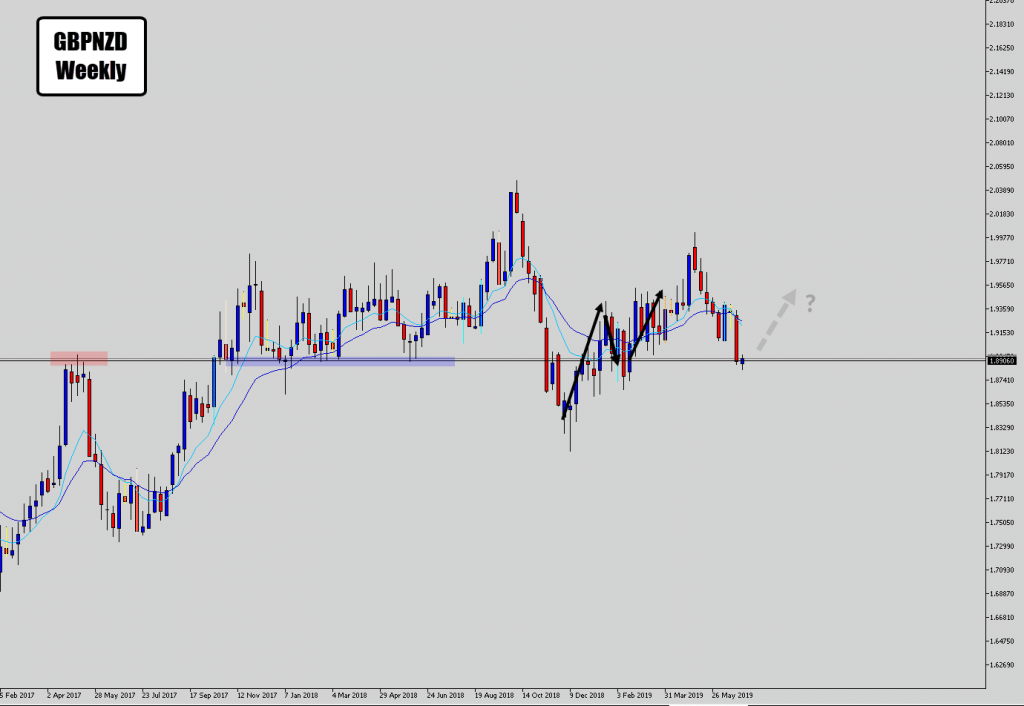 So the weekly level is there, I marked out why I think it is worth paying attention to.
We've gotten decent bounces off the level in the past, not huge but decent enough for a 4x reward trade.
The 6 hour outside candle is an early warning signal that a bounce is occurring off the support level, and a nice opportunity to frame a price action trade around.
If the signal follows through there should be some decent upside.
Best of luck on the charts.